Indian Regulators Wary About Bitcoin
India, like many other Asian states, is struggling to manage cryptocurrencies.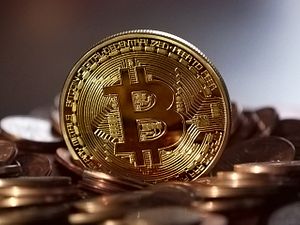 As more consumers and businesses turn to Bitcoin, the Indian government is still studying the issue and has not provided clear regulatory guidance on the payment technology to date.
The internal debate over Bitcoin highlights two competing impulses within the government of Prime Minister Narendra Modi. While officials want to foster innovation in the banking sector, they are wary that such technologies could facilitate cybercrime, bribery, tax avoidance, and money laundering.
"There is clearly a lot of thought going on in the various regulatory bodies and among government officials about this issue," said Sasha Riser-Kositsky, an India analyst at the Eurasia Group. "I would be surprised if we don't receive official guidance in the next two years."
Bitcoin currently exists in a legal gray area. Though not explicitly banned, officials have not endorsed it outright. Sudarshan Sen, executive director of the Reserve Bank of India (RBI), recently expressed discomfort with the currency at a fintech conference in Mumbai.
The technology is also increasingly being associated with crime in government circles. Bloomberg reported in August that a high-ranking interministerial panel was convened after hackers held the software systems of India's largest container port hostage and demanded a Bitcoin ransom.
Analysts at Ernst & Young working on the issue wrote that because Bitcoin transactions are largely anonymous by design, hackers from around the world have adopted it as their payment of choice.
Such stories could be overstating the government's fear of Bitcoin, however. The Securities and Exchange Board of India (SEBI) has embraced fintech and wants to implement regulation to promote the technology. The RBI has even proposed creating a government-backed cryptocurrency.
"There is an emerging understanding in India that these kinds of technologies offer society something positive," said Riser-Kositsky. "The question is how best to regulate and ensure [access to] the benefits of these technologies [while avoiding] the downsides."
Outside the government, Bitcoin has found a small but growing fanbase following demonetization. The Economic Times found that one Indian Bitcoin exchange app had been downloaded more than 500,000 times. The currency's supporters are even circulating an online petition addressed to Finance Minister Arun Jaitley, asking him to make Bitcoin and cryptocurrencies legal. (It has gathered approximately 15,000 signatures.)
"As the userbase expands and the amount of money at stake grows, the pressure on the government to do something will grow as well," said Riser-Kositsky.