Is Promoting Human Rights in ASEAN an Impossible Task?
Developments in the region suggest that the goal remains far from becoming a reality anytime soon.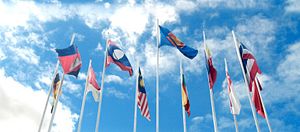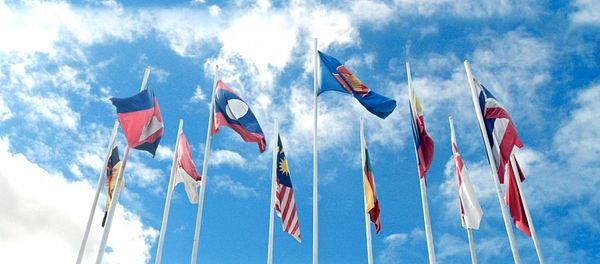 Last month, the Philippines handed over the chairmanship of the ASEAN Intergovernmental Commission of Human Rights (AICHR) to Singapore. Immediately, Singapore's representative to the AICHR, Shashi Jayakumar, vowed to take an active role in protecting human rights within the Southeast Asian region.
The AICHR was inaugurated in October 2009 as a consultative body of ASEAN on human rights protection. Its main responsibility is therefore to promote regional cooperation on human rights— an issue that has long been sensitive and still even considered a taboo among some ASEAN states.
As stipulated in the ASEAN Charter, AICHR meets at least twice a year. It is directed by a group of representatives, one per member state. Each member is nominated by and answerable to their government and serves a three-year term.
Since its inception however, and AICHR has been mired in endless controversies, mostly due to the challenges it has faced in protecting human rights. The problem partly lies in the design of the AICHR. The AICHR is not truly independent because its members are appointed by state leaders. Little surprise, then, that often, instead of addressing human rights violations committed by the state, the commissioners are obliged to protect their government at the expense of the people. There are other related issues too, including the fact that there is no electoral mechanism that ensures the members' competency and qualification as human rights leaders.
Moreover, the bigger issue is the fact that the responsibilities of the AICHR are constrained by ASEAN's golden rule of non-interference. It has been a strict tradition in ASEAN to avoid criticizing each other's internal affairs, particularly those directly related to the issue of human rights.
Seen from this perspective, the real function of the AICHR is then reduced to an educational and awareness-building role on human rights, rather than tackling the problem and finding the solution. Rodolfo Severino, the former ASEAN Secretary-General, one told me that, at this stage, it was expected that the AICHR acted merely as an "information center" for human rights protection, and nothing else.
Singapore, the current chairman of the AICHR and the holder of this year's annually rotating ASEAN chair, despite its earlier pledge to address human rights problems, is often itself accused of human right abuses in various forms. Press freedom and different political views from that of the state are still under threat today, while hanging is still the main method of execution and caning of prisoners for various offences has become a standard practice.
It therefore remains to be seen how Singapore will negotiate its agenda on human rights while upholding such practices that breach human rights.
Human rights are in jeopardy elsewhere in the region too. In Thailand, since the coup of 2014, the military government has suppressed rights in various realms including freedom of expression, press freedom, and freedom of assembly. The junta has arrested opposition politicians, harassed political activists and punished academics. My case, as an academic now in exile, is itself a testament to the fact that the academia in Thailand is not free from state's intervention.
The military government of General Prayut Chan-o-cha has also censored the Internet, threatening to prosecute those who have been critical of the junta on social media. Right after the coup, it abolished the National Assembly and assumed law-making powers. Article 44 of a new constitution promulgated under the junta's watch also grants absolute powers to the military to undermine its opponents in the name of defending national security.
In Vietnam, things do not look much better. Political parties, aside from the ruling Communist party, continue to be banned. Press freedom is curtailed. A large number of political prisoners, whose only crime is criticism of the government, are incarcerated, and they have been treated as enemies of the state.
While the outgoing chairman of the AICHR, a Filipino, was praised for initiating projects that raised human rights awareness during his country's tenure, the overall human rights situation in the Philippines is not bright either, which is a shame given Manila's previous role as an advocate within ASEAN on these issues. The current president, Rodrigo Duterte, has been accused of violating human rights, most clearly and prominently through his infamous war on drugs. Human rights groups have documented more than 12,000 extra-judicial killings as a result of the Duterte government's anti-drug campaign.
But there are other aspects of Duterte's record that deserve scrutiny too. In terms of freedom of the press, the country continues to be one of the most dangerous places for journalists to work, with journalists being harassed and killed and some media outlets subject to state intimidation, with Rappler being a case in point.
But the worst human rights violations in Southeast Asia today are taking place in Myanmar. The military has embarked on ethnic cleansing operations against the Rohingya Muslims. Multiple reports have emerged illustrating the rather grim picture, with Burmese soldiers raping women and young girls, massacring the Rohingya children, and looting and burning their homes in the Rakhine state. The situation has forced over half a million Rohingya to flee their community, and they have become refugees in Myanmar's neighboring states, including Thailand and Bangladesh.
Aung San Suu Kyi, the de facto leader of the ruling government, continues to blatantly deny ethnic cleansing of Rohingya Muslims in her own country, and she has also rejected the U.N. inquiry into crimes against the Rohingya. In her latest speech in September, she questioned why so many Rohingya Muslims had left when others were living peacefully in the state, pointing to an accusation that the Rohingya themselves are "troublemakers."
Given the severe human rights situation around Southeast Asia, one wonders if defending human rights in ASEAN is at all possible. The crux of the problem is not just the state of rights, but the fact that the very concept of human rights remains foreign to most states in the region. Human rights are profoundly connected to more comprehensive notions of security such as human security. Yet most Southeast Asian governments continue to perceive security as being limited to preserving the regime rather than securing their people. Until that reality changes, we are unlikely to see huge inroads made on this front.
That being said, there are incremental steps that can be taken by member states. This includes making the AICHR more independent from member states to ensure that human rights issues will be addressed more critically. This is no easy task, since it will require countries like Singapore to essentially allow more criticism of their own behavior alongside that of their neighbors. But if ASEAN states truly care about making ASEAN an effective organization not just for themselves but for their people, there is no other option but to make defending human rights a top priority.
Pavin Chachavalpongpun is associate professor at Kyoto University's Center for Southeast Asian Studies.