What Did the Russian Defense Minister's Myanmar Visit Accomplish?
The trip put the focus on ongoing activity in the bilateral military relationship which has been on the uptick of late.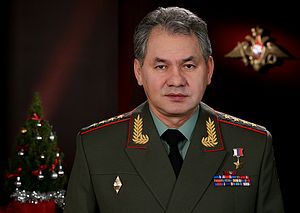 Over the weekend, Russia's defense minister visited Myanmar as part of a broader Southeast Asia tour. The trip and the resulting agreements once again placed the focus on the ongoing Russia-Myanmar military cooperation which has experienced an uptick of activity in recent years.
As I have noted before, Russia-Myanmar defense relations have long existed, with the more visible manifestation of ties in this realm being Naypyidaw's purchase of Russian military equipment and sending its military personnel for training in Russian schools. Myanmar has seen Russia as another option for it on the defense given both the restrictions created by decades of Western sanctions as well as the limits of relying on Beijing (See: "Warship Visit Puts Russia-Myanmar Military Ties into Focus").
Ties have been on the uptick of late, particularly as Vladimir Putin's Russia – ambitious abroad and increasingly isolated from the West – tries to deepen ties with Southeast Asian states. Apart from exchanges, visits, and announcements on military sales, in one notable development, in 2016, both defense establishments inked a new military cooperation agreement, which established a legal framework for collaboration in a range of areas such as military medicine, peacekeeping, search and rescue, and naval cooperation.
From January 20 to 22, Russian Defense Minister Sergei Shoigu visited Myanmar. Shoigu and members of his delegation met with several top Myanmar officials, including Myanmar's military chief Min Aung Hlaing, and took part in several other ceremonial activities, such as laying a wreath to the monument of fallen heroes.
Most of the media headlines focused on an agreement reached between Moscow and Naypyidaw on fighter jets – part of an ongoing effort by Myanmar to procure Russian equipment rather than a strictly new development. According to Russian Deputy Defense Minister Alexander Fomin, during the visit, an agreement was reached where Myanmar would purchase six Su-30 planes, cementing the aircraft's role as a main part of Myanmar's air force and "giving additional impetus" to military and technical cooperation between the two countries (See: "Myanmar's Military Modernization in the Spotlight Amid Air Force Anniversary").
But there were other notable developments too that occurred during the visit as both sides try to move forward on some of elements included in the agreement they had reached in 2016. For instance, the two sides also reached an agreement on the entry of Russian warships into Myanmar's ports. Shoigu said Russia tended to "pay significant attention" to Russian naval visits to Myanmar, and that he expected ships from Myanmar to visit Russia as well, though few further details were disclosed on the agreement.