What Will the Next China-Cambodia Military Exercise Look Like?
The expected development reflects broader domestic and regional trends underway.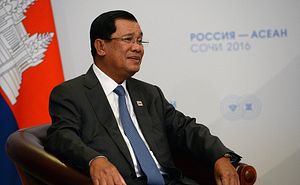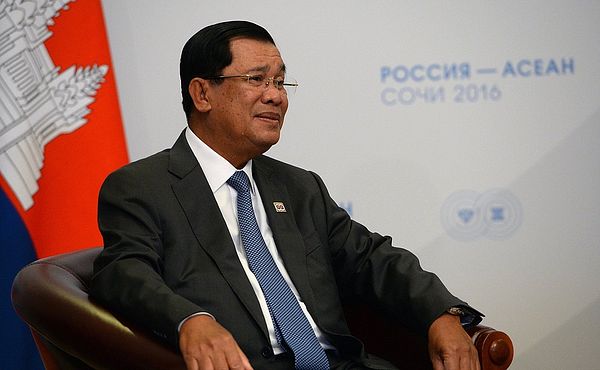 This week, media outlets began reporting that China and Cambodia would be holding the next iteration of a military exercise in March as both countries commemorate the 60th anniversary of their ties this year and the Cambodian government heads to elections in the summer. The development is part of a wider trend underway where the two sides have been further deepening their military cooperation amid broader domestic and regional considerations.
Cambodia has a long and strong defense relationship with China, with Beijing being its largest donor of military aid and asking few of the questions that some Western countries have over the country's rights record. Closer ties provide Phnom Penh with much-needed boosts to its capabilities and give China a strong Asian partner that supports key Chinese initiatives and position from Taiwan to the South China Sea as it seeks to strengthen its ties with regional states. Over the past few years, Beijing and Phnom Penh have been expanding ties even further in this realm, including with new exercises and engagements, with the two countries holding their first naval drills in 2016. Though this is evident in China's other relationships with Southeast Asian states as well, the degree and the manner to which this has occurred with respect to Cambodia has also sparked anxieties in some regional capitals.
This year is a significant year for the bilateral relationship, with both countries commemorating 60 years of bilateral ties and Cambodia heading into a general election. As we have gotten closer to those polls, the government of Prime Minister Hun Sen has attempted to consolidate its authority, cracking down on opposition groups and severing certain elements of ties with some Western powers, even as he boosted ties with China (See: "Why Did Cambodia Just Downgrade Military Ties with the US Again?"). Indeed just earlier this month, Chinese Premier Li Keqiang was in Cambodia where he signed 19 agreements covering a range of areas from infrastructure to health which was widely reported in local media.
The defense realm has not been exempt from this. Apart from statements and engagements held domestically to play up the military capabilities of the Royal Cambodian Armed Forces (RCAF), in terms of its external alignments, Cambodia either canceled or downgraded several aspects of its military ties with Australia and the United States while playing up occasional announcements on new Chinese military aid (See: "Who Loses When Cambodia Cuts US Military Exercises?"). Last month, for example, during a visit to China, Major General Zhao Tianxing, the commander of the Air Defense Force and Artillery Academy of the People's Liberation Army (PLA) said China would help further boost Cambodia's military facilities in terms of personnel, equipment, and training, making reference to the Thlok Tasek Military Institute in Kampong Speu province which Beijing has already heavily financed.
This week, as expected, reports began surfacing that the two sides had confirmed that they would hold the next iteration of their joint military exercises later this year. Khmer Times said that according to a statement by the RCAF featuring remarks by Deputy Commander General Ith Sarath, the exercise will be held in March in Phnom Srouch district at Kampong Speu province. The subject of the military exercise would be terrorism, humanitarian assistance and disaster relief, and the exercise would feature 280 Cambodian personnel and 190 Chinese personnel.
No further details were reported about the exercise, including its specific designation, despite the fact that it was billed a continuation of existing efforts. But the location and numbers cited are consistent with those that have been carried out in the past. For instance, Golden Dragon, which took place in December 2016 at the Thlok Tasek Military Institute in Kampong Speu province and was cited at the time as "the first such operation of its kind in Cambodia," also featured roughly 500 soldiers from both sides and focused on areas like flood relief, emergency road repairs and construction, and natural disaster medical treatment.
We will likely hear more details about the engagement as we get closer to it. But the holding of the exercises fits into a broader pattern of behavior where, the ruling Cambodian People's Party (CPP), facing arguably its toughest test yet at home, has decided, at least for now, to continue to advance military ties with China who is happy to do so without asking too many questions, while cutting off or downgrading certain aspects of those relations with certain Western countries who may ask too many.
Cambodian officials continue to deny that anything of the sort is at work, even if they at times do a poor job of doing so. They are no doubt wary of being seen as jeopardizing the country's autonomy and putting the interests of the ruling party above those of the national interest in their pursuit of regime consolidation at all costs. But as I've observed before, the trends here are clear for all to see. And given all this, we should not be surprised if we see more of this behavior in the coming months in an election year.