What's Next for Indonesia's New Cyber Agency?
The appointment of the agency's new chief comes ahead of a busy election season that could compound cyber challenges.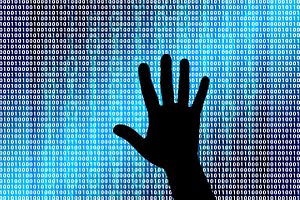 On Wednesday, Indonesian President Joko "Jokowi" Widodo finally swore in the chief of the country's new cyber agency, which was officially set up last year. The development was just the latest step that the Southeast Asian state is taking to address a wide range of cyber challenges, which some fear could be further exacerbated amid a busy upcoming election season.
As I have noted before in these pages, Indonesia has long been mulling the establishment of a new cyber agency, and with good reason. Indonesia is one of the world's most vulnerable countries to cyber attacks, and the challenge has grown at an alarming rate over the past few years under Jokowi (See: "Indonesia's Cyber Challenge Under Jokowi"). Officials have repeatedly emphasized the full spectrum of challenges the country confronts in the cyber realm, not just in terms of national security or e-commerce but also in the distribution of so-called fake news and even issues related to e-voting.
After much deliberation, last June, Jokowi ratified a presidential decree on the creation of the new National Cyber Encryption Agency (BSSN), which was later placed under direct presidential control. And on Wednesday, in another notable development in the context of the cyber realm in Indonesia, Jokowi swore in Major General Djoko Setiadi, the former head of the nation's encryption agency, as the chief of the new BSSN in a ceremony at the State Palace in Jakarta.
During remarks to reporters after his swearing in, Setiadi emphasized that BSSN's formation was part of a broader effort to revitalize and coordinate Indonesia's preexisting cyber capabilities, rather than the creation of a wholly new institution. As I have noted before, there has been extensive discussion in Indonesia about how such a new cyber agency would work, with issues including bureaucratic competition, interagency coordination, the lack of human resources, technology, and funding, and fears among some about the erosion of freedom and politicization as the country moves toward local elections this year and general elections in 2019  (See: "What Will a New Indonesia Cyber Agency Mean?").
Setiadi touched on some of these issues in his remarks during his swearing in ceremony, emphasizing that the BSSN would ensure it conducts its work in coordination with other relevant bodies in the country, especially during an active political year, which could compound some cyber challenges. Yet as he himself is no doubt aware having worked in this space, getting a real sense for how exactly this new agency will work in terms of its form and function and what this means in practice for how the Indonesian government confronts cyber challenges – from the authorities needed to the collaboration required – will only likely become clearer much further down the line.