Why the Derailing of the Japan-Thailand Train Deal Makes Sense
The recent failure of both sides to reach agreement is not all that surprising upon careful examination.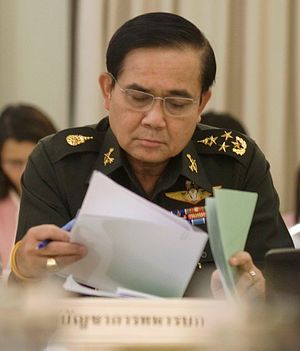 Japan's diplomatic ambition to compete with China in maintaining its foothold in Thailand is at risk following a failed deal for the high-speed train project between the Japanese and Thai governments. News of Japan rejecting calls to invest in Thailand's bullet train made headlines in Bangkok, and beyond the issue itself, it could suggest a more unpredictable trajectory for their bilateral ties. But the focus on those angles alone obscures a simpler question: does the derailing make sense for both sides?
The two countries have long discussed a business opportunity in which Japan was invited to invest in the Shinkansen-like high-speed railway from Bangkok to the northern city of Chiang Mai. An early deal was interpreted as Japan's strategic calculation to counter the rising influence of China in Thailand.
It is noteworthy that China is also planning to finance construction of a high-speed railway from Bangkok to the province of Khorat. But to date, the Sino-Thai deal has not been completely finalized either, pointing to a serious broader problem related to the confidence of foreign investors in Thailand's political stability.
On February 7, Thailand's Transport Minister Arkhom Termpittayapaisith held a meeting with Noriyoshi Yamagami, Japan's deputy director-general of the Railway Bureau, Ministry of Land, Infrastructure, Transport, and Tourism. But details that surfaced following the meeting suggested that Japan was unwilling to fulfill the Thai request for a joint investment. Instead, Japan insisted on Thailand investing in the entire project while Japan would offer soft loans to aid the construction.
From the Thai perspective, a joint investment with Japan was preferable, given the fact that the Thai military government has faced economic difficulties since it took power in a coup in 2014. Arkhom informed the media that seeking Japan's joint investment was a way to minimize debt for the government. The initial estimation of the cost of the project stood at $13.5 billion.
Japan, for its part, had its own reasons to reject the Thai investment offer. On the technical side, the Japanese design of the Shinkansen-style train in Thailand was likely to be altered. Thai Prime Minister General Prayut Chan-o-cha instructed that the train's maximum speed must be reduced from 300 kilometers per hour to 180 to 200 kilometers per hour, primarily to save on construction costs.
Meanwhile, Japan argued that it would not be cost-effective to invest in a slower train. While skipping certain stations may decrease the project's capital investment. Japan saw the alteration in terms of a loss in getting potential passengers who live near the canceled stations. More broadly, Japan could be aware that these alterations may result in its Shinkansen train losing its well-known trademark as being one of the world's fastest.
Another deepening concern has been the continuing volatile political situation in Thailand. Japan has monitored the Thai political crisis closely and at times exploited it for its own benefits. For example, Japan has kept a channel of communication with the Thai junta open as a way to insert its influence, partly to offset the increasing leverage China is trying to build over Thailand.
In the past months, however, the political temperature in Thailand has been rising. The government canceled the general election for the fourth time, raising anxiety among foreign investors, including Japanese, regarding the unsettling political climate. The postponement of elections drove pro-democracy activists to protest against the delay. The junta has pressed charges against them, thereby worsening the human rights situation in the country.
Despite the threat of jail terms, Thai activists continue to challenge the authorities. Observers predict that the relentless protests could justify the junta's use of violence to crack down on opponents. These activists have long complained about the lack of serious pressure from the international community. Sanctions against the junta may still be put in place, but the junta has proven able to tolerate such punishment. Thus, Japan's move into a complicated business deal could be read by some in the government as producing undesirable repercussions for Japan's long-term interests.
More importantly, the popularity of Prayut among Thais has dropped significantly, following his reluctance to tackle corruption cases, one of which involved Deputy Prime Minister General Prawit Wongsuwan and his many high-priced watches. A famous social critic, Sulak Sivaraksa, even openly encouraged younger soldiers to stage a countercoup against the current military government. This political struggle will serve to shake the confidence of Japan in investing in any projects with the Prayut government.
A few years back, the Japanese business community began to worry about the political uncertainties in Thailand, particularly during the royal transitional period. The so-called Thailand-Plus One model was thus initiated in order to create alternative choices for Japanese investments, instead of having to rely on the Thai market alone. Today, Japan is still implementing this model by searching for alternative locations for investment in the region.
For example, Japan and India successfully concluded a high-speed train project last September. Japan is investing in the construction of a high-speed railway between Ahmedabad and Mumbai, to be completed by the end of 2023. But Japanese investments are not limited to the construction of high-speed railways. Japan has also targeted emerging markets like Vietnam and Myanmar for other kinds of business including retail, hotels, restaurants, and construction.
JETRO reported that among investment destinations cited by Japanese companies intending to expand business overseas, Vietnam ranked fourth with 32.4 percent, up from 28.7 percent last year. China and Thailand continued to rank in first and second place, although the rate of responses for the two countries decreased respectively to 53.7 percent from 56.5 percent the year before and to 41.7 percent from 44.0 percent. The United States claimed third place at 33.7 percent, up from 31.3 percent.
It will thus likely take awhile before Thai passengers will be able to enjoy their high-speed train rides. Politics has complicated the project for too long, and is likely to continue to do so. The mismanagement of the national budget in Thailand amid these political realities has also placed the construction of its first-ever high-speed train railway lower on the priority list than it otherwise might be under different conditions. Seen from this broader perspective, Japan's withdrawal from the project might be perceived as a rational decision.
Pavin Chachavalpongpun is associate professor at Kyoto University's Center for Southeast Asian Studies.