Is There a Growing Atambayev-Jeenbekov Rift in Kyrgyzstan?
A recent slew of firings may mark a real split between current Kyrgyz President Jeenbekov and his predecessor Atambayev.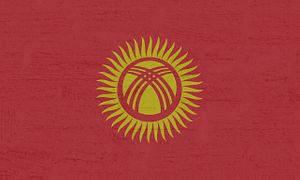 On Saturday, Kyrgyz President Sooronbay Jeenbekov dismissed two top security officials viewed as close to former President Almazbek Atambayev. Viewed in context of Atambayev's reemergence in the Kyrgyz political arena, regional watchers see the dismissals as part of a growing rift between the two.
Abdil Segizbayev and Bolot Suyumbayev, head and deputy respectively, of the State Committee for National Security (GKNB), were dismissed on April 7 in decrees signed by Jeenbekov after the men reportedly submitted their resignations.
Segizbayev and Suyumbayev are both seen as closely tied to former President Atambayev. Segizbayev stepped into the security chief role in November 2015 and in 2016 landed in the middle of the Belizegate controversy. As RFE/RL notes, Segizbayev publicly presented the documents that appeared to confirm the nefarious business dealings of Ata-Meken lawmakers. The Kyrgyz Presidential Press Service even took a photo of Segizbayev handing the incriminating files to Atambayev.
While the documents were never verified, Atambayev's government nevertheless went after lead Ata-Meken lawmakers for corruption charges. Omurbek Tekebayev, the party's leader and presidential wannabe was sentenced to eight years in prison.
Segizbayev and Suyumbayev are far from the first Atambayev's era appointees to see the door in recent weeks. Segizbayev's firing fits an all-too-familiar pattern of criticism followed by dismissal.
On April 4, Jeenbekov met with Segizbayev, the recently appointed director of the Anti-Corruption Service, Sagynbek Ismailov, and the also recently appointed Secretary to the Security Council Damir Sagynbayev to discuss corruption issues. According to a readout posted to the president's website, Jeenbekov demanded that the GKNB strengthen its efforts to confront corruption in state bodies such as a judiciary and law enforcement.
Ismailov and Sagynbayev's predecessors were dismissed earlier this year. Duishenbek Chotkarayev, the former head of the Anti-Corruption Service was fired in February after the president criticized the agency's work. Both were holdovers from the Atambayev administration.
According to Eurasianet on April 4 Damir Musakeyev, a deputy head of the GKNB, was fired after it was discovered that he had provided security to the Social Democratic Party of Kyrgyzstan (SDPK) congress on March 31. "Musakeyev was, maybe even more so than Segizbayev, an out-and-out Atambayev crony," Eurasianet writes. "He had previously served as a personal guard for the ex-president."
On April 3, Jeenbekov accepted the resignation of Uran Akhmetov, who had been Minister of Justice since November 2016 and had reportedly been criticized by parliament for error-laden documents.
Turnover following a change in administration is expected but the delayed nature of Jeenbekov's purge points to politics. Jeenbekov was elected in October 2017. A member of the SDPK, he had Atambayev's imprimatur. As Eurasianet and RFE/RL noted, the recent dismissals come in the wake of Atambayev's re-emergence into the Kyrgyz political scene which has come with a healthy dose of criticism for his successor.
At the SDPK congress in late March, Atambayev was elected the party's head. Shortly after leaving office last year, Atambayev promised to return to politics. In his remarks, Atambayev criticized Jeenbekov for his handling of the Bishkek power plant failure earlier this year and has urged Jeenbekov to get his brother, Asylbek, who is an SDPK parliamentarian, to resign. As Bruce Pannier noted, Asylbek wasn't even invited to the party congress.
Atambayev, who is known for his emotional rhetoric, strongly backed Jeenbekov during the election. but has taken a paternalistic tone toward his successor, referring to himself as an "older brother" who has to "say something."
Pannier categorized the rift between Atambayev and Jeenbekov as all but inevitable, writing it was "bound to break out as the former president had made it clear he expected Jeenbekov to continue his policies and to keep his advisers and other aides in place throughout the presidential administration."
With Jeenbekov crafting an administration of his own, Atambayev is perhaps increasingly uneasy about his position in the Kyrgyz political landscape.