In Discussing North Korea, Recall Mongolia's Peaceful Revolution and End to One-Party Rule
Is a "Mongolian model" practical for North Korea?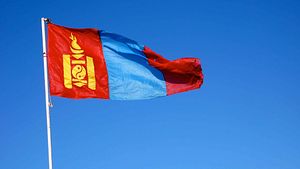 Since the Winter Olympic Games, developments involving North Korea and its leader, Kim Jong-un, have been surprising, rapid, and seemingly accelerating. It remains entirely unclear where the North Korean regime may think that it is heading. For now everyone is largely reacting to North Korean overtures and decisions. In the small circle of nations that North Korea maintains friendly relations with there are two models of a party-led opening or transition, the Chinese/Vietnamese continued authoritarian control by the party in the midst of an economic opening, and the Mongolian trajectory of a gentle relinquishing of control, but continued relevance for the party. The involvement of Mongolia as am intermediary between North Korea and other countries holds some promise of showing the Kim regime a model of the possibility of a peaceful transition.
It appears that Ulaanbaatar has made it into the final round of consideration as a location for a meeting between Donald Trump and Kim Jong-un. Among the many reasons recommending Ulaanbaatar, friendly relations between the Mongolian government and North Korea as well as all other parties involved stand out. Even if the summit is held elsewhere, Mongolia's geographic location and neutrality will make it a likely choice for follow-on meetings that are bound to happen as long as the current developments keep unfolding in a similar fashion. For example, Mongolia has actively brokered meetings between Japanese and North Korean representatives in the past to discuss questions surrounding Japanese abductees. As a meeting between Japan's Shinzo Abe and Kim Jong-un has been floated, Ulaanbaatar may be a logical choice for that meeting.
Mongolia will actively insert itself into these discussions when it hosts the Ulaanbaatar Dialogue from June 14-15, just after many regional leaders will convene in Qingdao for the Shanghai Cooperation Organization summit from June 9-10. The Mongolian government has been successful in offering the Ulaanbaatar Dialogue as a context for meetings between government officials, including North Korean representatives, and other governments, academics, and think tanks.
Mongolia offers the history of a political transition that the North Korean leadership may consider if large-scale changes, including political changes, come to be a possibility. It is more likely that Kim and North Korean leaders will look to China and Vietnam as an example where economic challenges have been addressed through an opening while the single ruling party has kept an authoritarian grip politically — in the case of Xi Jinping's Chinese Communist Party, perhaps even a tightening grip. But while the Mongolian People's Party, successor to the erstwhile Mongolian People's Revolutionary Party (MPRP), gave in to a peaceful revolution in Mongolia in 1990 and relinquished control, it has maintained its relevance in Mongolian politics in the past 28 years.
In the winter of 1989-90, Mongolians began holding rallies in public places of Ulaanbaatar and several other cities. While some of the ideas espoused at these rallies may have been brought by Mongolians who had studied in Eastern Europe or the Soviet Union, their movement was a genuinely local movement that unfolded without foreign involvement. Rallies grew into demonstrations and in March 1990 a public hunger strike on Sukhbaatar Square in Ulaanbaatar added urgency to this democracy movement. At that point, the MPRP leadership considered a forceful repression of this movement. But, in part due to its horror at the Chinese suppression of democracy on Tiananmen Square just nine months earlier, arguments for a conciliatory approach to the democracy movement won over within the MPRP. Subsequently, MPRP chairman J. Batmunkh dissolved the politburo and the MPRP allowed free elections in July 1990 and participated in the drafting and promulgation of a new constitution in 1992. Through several elections since then, the party landscape has constituted itself around the continuity of the MPRP.
Obviously, there are many factors that make North Korea in 2018 unlike 1990 Mongolia, from the severity of repression, isolation, and economic challenges to the links with South Korea, different relationship to China and Russia, a much-changed regional context, and  less vigorous support for democratization by the United States. However, as the North Korean leadership may be casting about for examples of a trajectory of opening the country up, exposure to Mongolians and their experience may offer some arguments for peaceful solutions.