Taiwan Takes a Step Back With New Coal Plant
Taiwan approves a new coal power plant while paying lip service to the promise of energy transformation.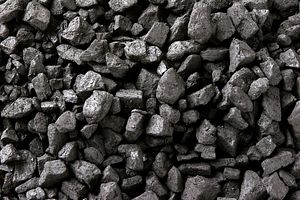 On Wednesday, Taiwan's environmental protection agency gave the go ahead for a new coal-fired power plant at Shen'ao, a small but picturesque fishing village on the north coast on Taiwan 40 minutes from Taipei.
The $100 million Taiwanese project has courted controversy throughout the decision-making process, not least because it appears to be totally at odds with Taiwan's own revamped energy policy, which was announced amidst much fanfare in 2016.
The ambitious plans include an increase in energy supply from renewable sources to 20 percent by 2025 and a gradual reduction in the proportion of coal-fired power generation within the same timescale.
Last October, President Tsai Ing-wen went as far as to say that Taiwan was "at a turning point in its transformation," and even applied some pressure, saying there was "the need for speed" if these goals were to be achieved.
The government's own forecast shows that if these energy ambitions are genuinely met in the next seven years, Taiwan will be able to meet the demand without adding to its existing coal power supply, leading to questions as to whether the newly green-lit coal-fired power plant (ironically also set to be built by 2025) is needed at all.
With the significant retirement of coal-fired power plants in China and tightening restrictions on new coal plant projects by Chinese central authorities, issues of demand and grid overcapacity are coming to the fore across the Asian region. There has been a broad retreat from coal financing by private capital in India, with private financing leaving 17 power plant construction sites abandoned. South Korea has announced it will stop issuing permits for new coal power plants, and Japan is facing increasing amounts of international pressure over its coal-fired generation goals. Globally, the number of coal-fired power plants under construction fell an enormous 73 percent between 2015 and 2017.
Closer to home, there is also profound opposition to this particular project from environmentalists, NGOs, and local people who live in and around the proposed site. Warm water flowing from the power plant is likely to impact the coastal ecosystem and the unloading dock structure will disturb native marine life. Taipower — the state-run department responsible for development of the project — claims to have done a thorough ecological assessment, but their testing was only conducted during particular times of the year, making any assessment base incompatible.
In a survey conducted by Greenpeace Taiwan, 80 percent of the local residents of the three northern cities said they hadn't been consulted over the project, with 75 percent saying they would not support it and nearly 90 percent of residents citing health issues as their biggest concern.
Once the power plant begins to operate, it will emit 286 tons of particulate matters (PM), 1,438 tons of sulfur oxides, and 1,034 tons of nitrogen oxides — the equivalent of the annual emissions of all the 1.6 million cars in Taipei City and New Taipei city combined. Any pollution emitted from the plant will affect the air quality of six cities in the north, with a combined population of close to 10 million, more than one-third of Taiwan's total population.
In 2015, the research report "Burden of Disease from Rising Coal-Fired Power Plant Emissions in Southeast Asia" revealed that the air pollution from coal-fired power plants in Taiwan caused nearly 1,000 premature deaths every year, a number only set to increase once the new power plant is built.
Public concern over pollution levels is at all-time high in Taiwan. According to Yahoo! Kimo, online sales of gas masks in Taiwan increased by 106 percent in 2017, and the governments of Taipei City and New Taipei city have indicated that emissions from the power plant could offset almost all their existing air pollution reduction efforts, which are currently being implemented based on the supposed overarching air pollution control strategy announced by the government last April.
This week's decision will do little to assuage the fears of environmentalists and those within the renewable energy sector who say that announcements made by the Taiwanese government need to do more than just play lip service to the promise of energy transformation. If we're going to meet our global climate commitments, it's not promises that will get us anywhere, but moments like this that count.
Lisa Tsai is Coal Project Leader, Greenpeace East Asia, Taipei office.