What China Thinks of the Indo-Pacific Strategy
Chinese scholars see the free and open Indo-Pacific strategy as containment, but aren't convinced it'll stick.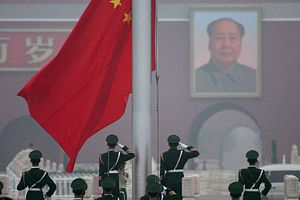 Although the Chinese government has not openly discussed the United States' "free and open Indo-Pacific" (FOIP) strategy – usually referred to simply as the Indo-Pacific strategy in China – the Chinese academic community has had a heated debate about the nature of the concept, the possible impact on China and the region, and the future of U.S.-China relations. These ongoing debates among China's internal voices shed some light on an important concept in U.S.-China relations and regional affairs in Asia.
China's Definition
According to some Chinese scholars, the Indo-Pacific strategy is a preliminary idea for the United States to connect the Indian Ocean and the Pacific region, to constrain China's rise from a geopolitical perspective, and to safeguard its own leadership and interests in the region.
Many Chinese scholars believe that the concept has not matured. For example, Lin Minwang, a researcher at Fudan University, believes that the Indo-Pacific strategy is still a concept that needs to be constructed and the quadrilateral security dialogue – the Quad formed of the United States, Japan, India, and Australia –  is only the beginning of the construction of the Indo-Pacific security region.
Moreover, many scholars believe that the Indo-Pacific strategy is simply the descendant of and an expansion on the Obama administration's "rebalance" strategy. Wang Xiaowen, a scholar at Beijing Language and Culture University, wrote that the Indo-Pacific strategy is essentially an extension and deepening of the "rebalance," with the aim of strategically linking the Indian and Pacific Oceans.