LGBT Tourism and Inclusion in Southeast Asia: A Divided Future?
Some countries in Southeast Asia do better than others in welcoming LGBT tourists.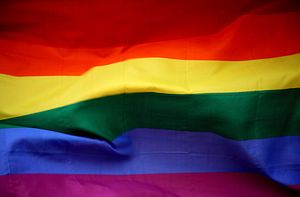 Southeast Asia has enjoyed an exponential surge of foreign tourists in the past decade. According to the World Travel and Tourism Council, the total contribution of tourism to the economy of southeast Asia was $30.1 billion in 2016. Tourism has made a total contribution of 11.8 percent of ASEAN's GDP and created more than 30 million jobs annually. ASEAN Tourism Strategic Plan 2016-2025 estimates that tourism will eventually make 15 percent of ASEAN's GDP.
Despite the flourishing number of tourists in the Southeast Asia region, it has visibly neglected to cater to the rising demand of LGBT tourism. According to the World Tourism Organization, LGBT tourism refers to the "development of marketing of tourism products and services to lesbian, gay, bisexual or transgender people." Promoting pride events, or a simple guarantee that LGBT tourists are welcomed and respected by locals can be considered a form of supporting LGBT tourism. LGBT Capital, a market research company focused on the LGBT market estimated that the spending power of LGBT tourists was about $3.7 trillion in 2015. Asia makes the largest chunk of this lucrative number, with $1.1 trillion spending power. Europe takes the second largest chunk, with an estimated $950 billion spending power, and the third position is taken by the United States which was estimated to have $900 billion spending power.
The increasing importance of LGBT tourists in the broader tourism market is not a new phenomenon. In 1964, Bob Damron, viewed as a pioneer for tapping into the underground but lucrative LGBT tourism market, published a list of gay bars in the United States. The improvement of legal rights of LGBT people in Western countries has increased the visibility of LGBT consumers and business owners can target them more easily than in the past, and ultimately encourage a more inclusive economy that empowers the LGBT community.
This poses an important question: which Southeast Nations are readily seizing or alternatively, missing, this opportunity?
Despite the rising importance of LGBT tourists, the blueprint of ASEAN Tourism and Marketing Strategy 2017-2020 has not incorporated LGBT people as a targeted demographic. ASEAN Human Rights Declaration 2012 did not include any provision about LGBT rights and corresponded with the general attitude of Southeast Asian countries toward LGBT acceptance. In 2011, only Thailand and the Philippines supported the joint statement on ending acts of violence and related human rights violations based on sexual orientation and gender identity.
However, despite the lack of recognition of LGBT rights, one country in Southeast Asia has worked to tap LGBT tourists in their tourism market and nation branding. Thailand, the recipient of the largest tourist arrivals among ASEAN member states has reaped the benefit of LGBT tourism. Its capital city, Bangkok, was the only capital city that represented Southeast Asia as an LGBT-friendly city in Lonely Planet in 2012. Thailand is also the only Southeast Asian country that launched an LGBT-friendly tourist campaign "Go Thai, Be Free." Thailand is also the first country in Southeast Asia that may recognize same-sex marriage, after Taiwan, as its constitutional court ruled in favor for the recognition of same-sex marriage in May 2017.
In 2017, once again, Thailand posted the highest tourist arrivals among Southeast Asian nations, which was 35.38 million, an increase from 32.59 million visitors in 2016. Tourism contributed more than 17.7 percent of Thailand's GDP, and forms an important economic sector in the country. Thailand has also benefited from the growing niche of LGBT tourists which have been largely ignored by its Southeast Asian neighbors.
In contrast, Thailand's neighbors such as Malaysia and Brunei have explicit laws that prohibit sexual contact among men. Indonesia was traditionally tolerant to the LGBT community, but the parliament is planning to criminalize LGBT people in the revision of its penal code. While the three Muslim-majority countries in Southeast Asia may criminalize or do not care enough for LGBT tourists, the other Southeast Asian countries have started to make progress. Myanmar, despite having a penal code that criminalizes same-sex activity, launched an LGBT-festival in 2018, much to the surprise of the local LGBT community. Vietnam, which historically has no laws against same-sex sexual activity, recognized same-sex weddings in 2014. While Singapore's laws criminalize same-sex seual activity among men, it is rarely enforced, and since 2009, Singapore has an annual event called Pink SG that celebrates inclusiveness of the LGBT community. Similarly, pride events have occurred in Cambodia and Laos successfully.
The inclusion of the LGBT community has a positive impact and can be a powerful catalyst for development and human rights. As the world is becoming more polarized toward the acceptance of LGBT community, some will be successful more than the others in seizing this rising consumer group. In Indonesia, polarization is most evident in comparing Bali and Aceh. In 2017, Indonesia received  14 million visitors, and about 40 percent of them visited Bali. In contrast, Aceh, the only province in Indonesia where Sharia is implemented and gay sex is criminalized, only received 33,105 foreign visitors in 2017. According to the Indonesia investment board, Bali received $889 million foreign direct investment in while Aceh only received $23.2 million in 2017. Moreover, Badgett, Hasenbush, and Luhur (2015) estimated that Indonesia loses $900 million to $12 billion in GDP because of the exclusion of LGBT people as they cannot use their knowledge, skills to contribute in Indonesia's economic development. The contrast between Bali and Aceh is a strong message that tolerance and acceptance are good for the economy. There is a positive correlation between LGBT inclusion and GDP growth.
The contrasting acceptance of LGBT community in Southeast Asian countries signals that we can expect a divided future in the region. Some countries will be more inclusive, while some others will become more draconian, conservative, and eventually missing this opportunity.
Calvin de Wilde is a researcher at the Marthinus Academy, Jakarta, Indonesia