How China Sidelines NGOs
NGOs were essential in helping expand protections for domestic violence victims, but now their contributions are being limited.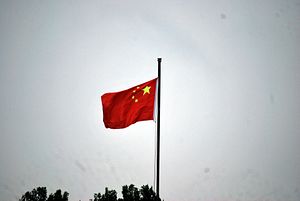 Following implementation of China's first national Domestic Violence Law in March 2016, improvements to victim protections included institution of a written warning system, protection orders, and declaration of comprehensive enforcement standards. Non-governmental organizations (NGOs) were essential in advocating for this change. However, evidence now suggests that they are all but out of the implementation process, or being redirected and controlled in ways that limit the efficacy of their contributions. To ensure full implementation of China's Domestic Violence Law, the energies and expertise of Chinese society must be acknowledged, encouraged, and incorporated.
The trend of censoring NGOs is not unique to those focused on domestic violence. Since 2012 NGOs across a variety of fields have encountered increasing barriers to operations, including limiting freedom of expression and mandating foreign NGO registration with domestic partners. NGOs are increasingly redefined as "social organizations," a term that lessens the impression that any group is operating outside of government control.
Through their work with a media monitor NGO and a service provision women's organization, Li Furui and Liu Jiajia address the conflicting role of the government in combating gender-based violence. Li Furui, an activist at the information sharing platform Feminist Voices, traces the conflicted relationship between gender-related initiatives and government attitudes. The trend toward increased censorship around issues of gender equality reached a tipping point in 2012, following the arrest of the so-called "Feminist Five." Since that point, in Li's own work it is challenging to predict what will be sensitive to government monitors. Feminist Voices has faced government censorship (its Weibo account was notably shut down temporarily in spring 2017) and staff members are rarely surprised when controversial terms such as "rights" or "feminism" are met with suspicion and censorship.
While government resistance creates roadblocks for combating domestic violence, state sanctioned service provision can provide its own challenges. Liu Jiajia of the Weide Legal Service Center addresses how Ministry of Justice supervision impedes service provision, saying, "The service strategy is actually the result of a continual game of chess, a continual contest of strength. There are things that I want to do, but for the sake of survival I do quite a few assigned tasks instead." In this statement, Liu is outlining the impact of government directives on programming for women's organizations. The aims of government programming are at times at odds with her own objectives, meaning that these "assigned tasks" take priority over other aims. Because it depends on the Shenzhen local government for resources, the Weide Center is not aware of how future budgets will be allocated or organized. They are only aware that they must bear responsibility and organize programming to the best of their ability.
Both Liu and Li's experiences demonstrate how government resistance to and regulation of service provision impedes fulfillment of the Domestic Violence Law's mandate to provide adequate services to victims.
NGOs have been shut out of implementation for two primary reasons. First, NGO energies have been increasing directed and controlled. They are seen as a threat to government aims, even for "safe topics," including environmental protection.
Second, issues associated with gender equality activism have become increasingly sensitive, complicating NGO programming and efforts. Based on her lifetime of gender-related advocacy, Feng Yuan analyzes that Chinese government attitudes toward gender equality are fundamentally conflicted. Since the early Mao years, gender equality has been celebrated and championed as a component of Marxism. However, feminism is, at times, met with distrust or directly opposed as a marker of Western influence. The larger issue is perhaps bureaucratic, rather than conceptual. If efforts to combat domestic violence align with government or All China Women's Federation goals, they are encouraged and supported, but outside initiatives are often met with opposition.
An outdated attitude toward gender relations is evident within the Domestic Violence Law itself, which portrays gender-based violence not as a violation of the human right to safety and security, but as a perversion of family relationships. While conceptualizing domestic violence as a relational issue isn't inaccurate, it does shift the focus of protections and intended outcomes. From Article 1, domestic violence is directly framed as a gender neutral, family issue, which ignores gender imbalance and gender hierarchy. As a result, there is a gap between survivor needs and corresponding legislation.
If women are the majority of victims and there are significant barriers to accessing government services, then NGO participation is imperative to ensure the law's implementation. Passing legislation is vital, but without adequate personnel, funding, and prioritization, the Domestic Violence Law risks becoming an admirable declaration of principles that is unused in reality.
Hannah Feldshuh is a policy analyst and editor at a China focused research advisory firm.