What's Behind Laos' New Budget Crackdown?
A closer look at the rising focus on the regulation of public expenditure and its significance.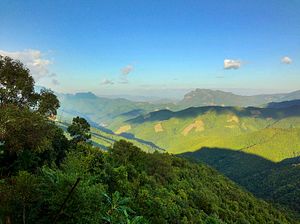 In recent months, the Lao government and media outlets have been vocal about regulating public expenditure. The latest significant manifestation of this is the government's recent decision to put a cap on expenses claimed by its officials in a move to regulate their expenditure.
A new ministerial agreement, signed on December 12 and set to come into effect on the first day of 2019, sets limits on the amount of money that state organizations can use in carrying out work duties such as seminars, conferences, training courses, and other relevant events.
The agreement also details the maximum allowance that all public officials will receive when performing their duties domestically and overseas. For example, public officials who perform duties outside the capital of Vientiane but within Laos will receive 100,00 kip ($11.60) per day while those who work overseas will receive 560,000 kip ($65.30). This does not include accommodation expenses.
The fact that these new regulations apply not only to low-level government officials but extend those in higher level positions, including the president and prime minister, indicates the determination of the government to implement these new limits and the wish to set a good example that stretches to the very top.
Another example was the government's decision last year to place a restriction on new vehicle purchases for state administrative affairs. A prime ministerial decree, introduced in May last year, declared that new vehicles purchases would not be authorized for administrative affairs until further official notice, with instructions that any repairs to state-owned vehicles would have to be made through a bidding process.
At that time, all government sectors were also advised to lower their spending. There were even mentions about reducing wasteful use of electricity, water, telephone and internet.
Given all this, it is no doubt clear that the Lao government wants to cut public expenditure. With this being a key focus, what exactly is driving this prioritization merits attention.
The state-run daily Vientiane Times, for its part, has cited the continuing out of control budget deficit as the primary reason for the measures. The paper explains that the Lao government has asked the National Assembly to approve a state budget expenditure of 33.3 trillion kip ($3.89 billion) in 2019, a 1.78 percent increase above the current budget plan, substantially above the 26 trillion kip ($3.03 billion) in revenue in the same 12-month period that the government expects to collect.
"The current budget plan and estimates reveal that the budget deficit remains high. The government must, therefore, borrow large amounts of money from local and internal sources to fund its expenditure next year," the Vientiane Times notes.
More broadly, this also can be seen a part of the Lao government's wider efforts to tackle corruption along with revenue leaks, which were raised as one of the main concerns at the Lao National Assembly debates in June.
A member of the National Assembly representing Huaphan province, Amphaivone Lormbounpheng, expressed concern over potential revenue leaks and corruption by "undisciplined officials" in charge of economic affairs. "Officials strive to explore loopholes for their personal gain, especially those in charge of revenue collection and economic and budgetary matters," she said. Although local media outlets did not elaborate on her comments, it was an opportunity for observers of the Lao government to see that there is a will to do more in addressing the issue.
This willingness was reconfirmed during one of the latest debates among National Assembly members. After listening to and discussing reports presented by the government, the members reportedly suggested the government be more "explicit" about its achieved figures and measures and improve further in the future. The assembly members also asked the government to outline specific measures for revenue collection over the remainder of the year in order to limit budget leaks.
To be sure, large parts of the plans and concepts for improvement remain vague, and it remains to be seen how implementation will progress. However, recent signals from the government as well as in the country more generally suggests that it is undeniable the country's leadership is showing the will to tackle the issue. That bears watching into 2019 because it has implications not just for the Lao government's domestic position, but in international confidence of the country's economy, which is a key variable in its growth prospects.