Understanding the Origins of the Pulwama Attack Inside Pakistan
Who benefits from the Pulwama attack?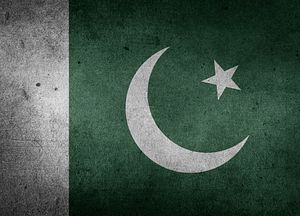 The recent killing of more than 40 Indian soldiers in Jammu and Kashmir by a suicide bomber belonging to the Jaish-e-Mohammed (JeM) militant group in Kashmir's Pulwama district has put Pakistan and India into another confrontation. In retaliation, India has not only withdrawn Most Favored Nation Status (MFN) from Pakistan, but has also announced that it will take important steps to completely isolate Pakistan internationally. Moreover, reportedly Indian "armed forces have been given a free hand to formulate appropriate retaliation strategies." However, the subject of retaliation strategies is an approach that doesn't necessarily call for an immediate military response and it can can take weeks and months to put in place a long-term plan to counter and deter such incidents.
Arguably, the most important takeaway from India's response to the incident is that New Delhi has decided to ramp up escalation with Pakistan on the political front rather than going for the military option, at this point. There are a number of reasons why India may have decided to take this policy course rather than immediately hitting back militarily.
It is important to note that India is buzzing ahead of an election season. The government of the Bharatiya Janata Party (BJP) is primarily focused on winning the next general election, which is scheduled to take place in the next few months. While military action against Pakistan at this point may win the BJP some electoral support domestically, it's unclear what sort of military action can attain such a desired result and whether the government, which is uncertain about its own future in power, has the political will to follow-through.
About two years ago, India allegedly carried out surgical strikes in Pakistan in response to a militant attack that took place in Uri, in Jammu and Kashmir. Pakistan for its part never admitted that such a military strike was carried out by India. However, for India, the declaration of carrying out a surgical strike served the purpose of containing the ratcheting war rhetoric domestically while for Pakistan, the denial meant the strikes never took place. Hence, Islamabad didn't need to respond militarily in return, which could have become necessary had Pakistan acknowledged that Indian troops had entered Pakistan's territory and targeted some areas.
Arguably, if India's alleged surgical strikes have not been able to deter terrorists from planning more attacks than the next military response from New Delhi has to be bigger than what happened two years ago. However, that's an area which is filled with a lot of risks, miscalculations and escalations triggers and clearly, the government in India which is about to go to the polls doesn't want to enter into a phase that could have blowback impact on its electoral gains. For now, by putting the blame for the incident on Pakistan, the government in India has already achieved some electoral mileage.
Even for Indian authorities, beyond the blame game and war rhetoric, it's too early to confirm whether the bombing had any support from Pakistan at the state level. So far, India maintains that by not taking decisive action against the leadership of the JeM, Pakistan is actually fomenting terror in Jammu and Kashmir. Moreover, it's unclear whether the attack was solely the work of local Kashmiri militants that carried out an attack in association with JeM's name.
Regardless, from Pakistan's perspective, it doesn't make sense why the country's military and civilian leadership would want to undermine their own efforts of rapprochement with India. The argument that Pakistan's security establishment doesn't support the civilian government's recent initiative to improve ties with India doesn't stand for two reasons: One, it is Pakistan's security establishment that is interested in developing a workable relationship with New Dehli and it has clearly owned the current government initiatives in this regard. Two, if Pakistan's security establishment wants to undermine the elected government's efforts of reaching out to India, the former doesn't need to support an incident of such magnitude. Historically, firings across the Line of Control (LoC) have achieved such results when desired.
Moreover, the timing of the attack doesn't make sense from Pakistan's perspective. The tragic incident has taken place when the Crown Prince of Saudi Arabia, Muhammad Bin Salman, is visiting both India and Pakistan. The visit adds an interesting twist to a situation, which has the potential to escalate to a major crisis between the two regional powers. The last thing Islamabad would want to do is to undermine a state-level visit from a powerful figure who is bringing billions of dollars' worth of investments to Pakistan. While the leadership in India is planning a response to the incident, both New Delhi and Islamabad are likely to consider the presence of the crown prince as a significant factor when they devise the response measures in the coming week.
If one takes away the argument of alleged state-level support from Pakistan, it cannot be denied that some elements that aim to undermine Pakistan and India's ties are clearly at work. Addressing the same challenge, Pakistan's current foreign minister, Shah Mehmood Qureshi, in a recent interview said that "there will be spoilers, there will be events that will scuttle [Pakistan-India] peace process but terrorism is a global phenomenon. Instead of getting to a blame game we have to cooperate more."
If one is to go with what Pakistan's foreign minister said recently then clearly there are elements in Pakistan that are acting on their own and are not in the state's control. It's undeniable that JeM leadership is based in Pakistan's Punjab province and the Pulwama suicide bombing was claimed by the group. While JeM remains a banned group in Pakistan, the group's leadership is not necessarily isolated in Pakistan when it comes to the outfits movement and networking in the country. While Islamabad has officially condemned the attack on Indian forces, New Delhi clearly blames Pakistan for the attack. If Pakistan's government and military leadership are serious about improving ties with India, then some sort of action against the leadership of the JeM has to take place in Pakistan.
The attack in Pulwama doesn't only appear to be an effort to undermine Pakistan's ties with India, but also an effort to push the region into a dangerous phase. In any case, what is scary is that the region will become increasingly hostile in the coming months.