Thailand's Election Impasse
The first election in Thailand since the 2014 coup has so far brought more confusion than clarity.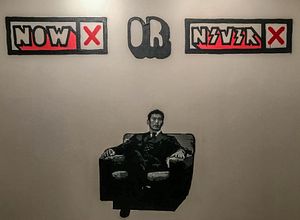 Five days have passed since Thais went to the polls for the first time since 2014, when military leaders seized power in a coup. Since then, the week has been filled with confusion, uncertainty, and anticipation for the final results to be announced. It remains unclear which party will be able to form a government. The long-awaited and delayed election, one of the most significant elections in Asia in the last five years, so far has brought more confusion than clarity.
On Thursday, the vote count was released by the Thai Election Commission, which announced that the pro-military party of Palang Pracharath, headed by junta chief and leader of the 2014 coup Prayut Chan-O-cha, won with 8.4 million votes. Pheu Thai, the main opposition party, received 7.9 million followed by the new opposition party of Future Forward with 6 million.
In a highly criticized and complicated system, the military is allowed to select 250 seats in the upper house. Even after an announced coalition on Wednesday between seven parties headed by Pheu Thai and Future Forward, it is still unclear if that will allow them to ultimately win control of government once official results are announced in early May.
The vote has been highly criticized by international observers for numerous voting irregularities, more than 2 million votes being ruled invalid, numerous announcements and changes in the voting numbers announced, and little oversight in the voting procedures across the country.
Former Prime Minister Thaksin Shinawatra, now in exile, criticized the vote this week but said he was pleased that the seven parties came to a consensus to create a coalition in an attempt to form a government. The close final voting count shows that this remains an unstable coalition, but the seven parties agreed that they will commit to their alliance until the formation of a new government sometime in May. Sudarat Keyuraphan, leader of Pheu Thai, said this week that she thinks the coalition formed currently has 255 MP seats.  

One thing is sure: in the coming weeks, there will be continued deadlock and stalemate as Pheu Thai and Palang Pracharath fight and peel off more votes from other parties. It remains to be seen what will transpire before the official election results are announced in early May. For now, Thais will continue to patiently wait for some clarity as to the country's political path.
Nicholas Muller is an American photojournalist and writer.