Helicopter Restoration Effort Highlights Philippines Air Force Capabilities  
The country continues to move forward with ongoing efforts to boost its aging helicopter fleet.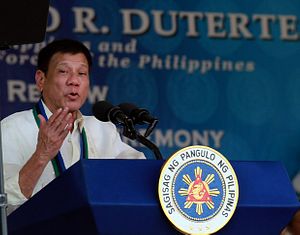 Last week, the Philippine Air Force offered some specifics about ongoing efforts to restore the country's older helicopters as part of its current fleet. The details once again put the focus on one of the key aspects of the country's military modernization that continues to see some challenges.
As I have noted previously in these pages, among one of the key line items within ongoing Philippine military modernization efforts is helicopters. In recent years, under the presidency of Rodrigo Duterte, the Philippine Air Force (PAF) has been continuing to look at ways to replace its aging helicopter fleet, including the long-operated variants of Bell helicopters dating back to the 1950s.
While the headlines tend to focus on additions, the Philippines has also been looking to maintain and restore older helicopters as well through various arrangements. A case in point of the latter is a deal finalized with Japan earlier this year to provide spare parts for the restoration of Philippines' UH-1H combat utility (or "Huey") helicopters, an arrangement that holds broader significance as well in this respect.
Earlier this month, this aspect of Philippine military modernization was in the spotlight with remarks by the Philippine Air Force (PAF). A PAF spokesperson indicated that the Philippines would be returning seven of its Huey helicopters to service, in part by using the spare parts donated by Japan.
According to the Philippine News Agency, PAF spokesperson Aristides Galang said on October 8 that an inspection team had found that several items among the donated parts would be the ones needed to restore the helicopters to operational status, and that restoration work for seven helicopters operated by the PAF's 205th Tactical Helicopter Wing.
Unsurprisingly, Galang did not offer specifics about the nature and extent of the restoration work, or any deals as to when exactly it would be completed. But he indicated that among the inspected spare parts that were factoring into the reactivation of the helicopters included main rotor blades, tail rotor blades, and tail rotor driveshaft.
The comments themselves come as no surprise: Philippine officials had previously indicated that the spare parts deal with Japan would facilitate ongoing efforts to restore older helicopters. But Galang's comments nonetheless spotlight how this is actually being implemented in reality as well as its potential tangible effects on the Philippines' military capabilities.
To be sure, the status of the restoration work remains unclear. And as mentioned previously, the restoration of older Huey helicopters is only one aspect of the broader effort to develop the Philippines' helicopter fleet, which is useful for a range of priorities for internal and external defense. Nonetheless, statements such as the one we heard earlier this month will be important to monitor to assess how aspirations are being translated into reality.