ASEAN and Non-Interference: What Do Cambodia's Evolving Opposition Dynamics Reveal?
A closer look at Southeast Asia's evolving approach to non-interference and the cross-border impacts of Cambodia's recent opposition dynamics.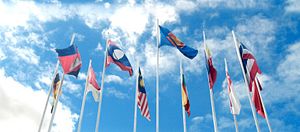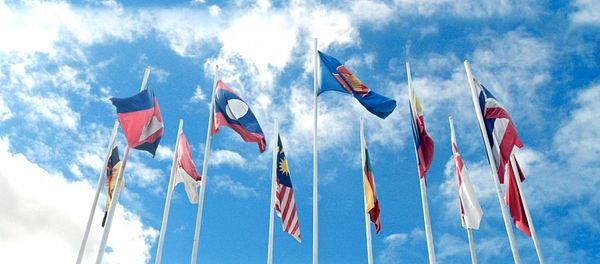 Over the weekend, Cambodia's opposition leader Sam Rainsy landed in Malaysia after what he claimed was a foiled plan to return to Cambodia by land with an initial flight from Paris to Thailand. Irrespective of the details of Sam Rainsy's travels, his voyage nonetheless put the spotlight on the cross-border impacts of Cambodia's recent opposition dynamics and how other Southeast Asian states have responded to this development amid the traditional norm of non-interference within the Association of Southeast Asian Nations (ASEAN).
While interference in internal affairs among states and by major powers was in fact far from a rarity in Southeast Asia previously, the founding of ASEAN in 1967 saw the norm of non-interference in internal affairs formally embedded in how Southeast Asian states related to one another, with this being enshrined in key ASEAN documents including the Treaty of Amity and Cooperation signed in 1976. And though the norm of non-interference has formally remained part of ASEAN since, differences have emerged over time about how this norm ought to be operationalized in the wake of actual ground realities, domestic, regional, and international changes and evolving issues tied to democracy and human rights, be it then Thai foreign minister (and later ASEAN Secretary General) Surin Pitsuwan's proposal for "flexible engagement" in the 1990s or responses to specific cases, be it Vietnam's invasion of Cambodia or Indonesia's occupation of East Timor.
Over the past few years, ASEAN and Southeast Asian states' evolving approaches to non-interference have continued to be in the spotlight as well. Whether it be in response to specific issues such as the Rohingya crisis in Myanmar – which has seen countries like Malaysia diverging from the ASEAN position and the suggestion that non-interference may itself be a form of interference in favor of the government at the expense of wronged minorities – or occasional spotlighting of influence operations or the harboring or crackdown of opposition figures and activists in mainland Southeast Asian countries that often occurs under the radar, the rhetoric and reality of non-interference has been scrutinized. This has been occurring amid a broader global conversation regarding ongoing trends such as challenges for democracy as a form of governance and scrutiny on state sovereignty with discussion of commitments such as the Responsibility to Protect (R2P).
Over the past few weeks, we have seen the norm of non-interference once again being mentioned in the context of Cambodia's evolving opposition dynamics. Cambodian Prime Minister Hun Sen directly warned Southeast Asian states not to allow Sam Rainsy to enter their countries as it would constitute an interference in Cambodian internal affairs. On the other hand, opposition figures including Mu Suchoa have suggested that ASEAN needs to reevaluate its approach to human rights not just for its own sake, but also because it would help the region deal better with dictators and regional security issues posed by countries such as China.
The focus on how ASEAN approaches the norm of non-interference is indeed important: it is one of several fronts which the regional grouping has come under growing pressure to adjust to its changing environment to preserve its centrality and relevance. At the same time, as in the past, it is also true that even as the regional grouping's approach may remain formally unchanged, different Southeast Asian governments have adopted varying approaches to the issue depending on a range of factors, including their national interests, regime type, and the particular case in question. On the issue of Cambodia's opposition, for instance, while the prime ministers of Thailand and Malaysia said they had no interest in interfering in internal affairs of other countries, Thailand, which is now under a military-backed government, followed through with not allowing Sam Rainsy to transit the country, while Malaysia, which is under a more reformist government that came to power following elections last May, did eventually allow Sam Rainsy in temporarily. Mu Suchoa also participated in several engagements in Indonesia, one of Southeast Asia's few democracies, before flying to Malaysia.
Additionally, amid the focus on ASEAN and non-interference, it is also important to keep in mind that irrespective of the role played by Southeast Asian states, the fundamental dynamics will be shaped much more by what happens within the border of these countries. For example, while Malaysia may have provided a temporary hub for Cambodia's opposition in the wake of their inability to enter their own country, ultimately the future of Cambodia's opposition will be determined more by internal domestic factors, including the position of Hun Sen and the CPP as well as their attempts to influence opposition dynamics, as evidenced by the recent freeing of Kem Sokha from prison in keeping with previous 'divide and conquer' tactics we have seen before. Nonetheless, given the prominence of ASEAN and the continued issues on democracy and human rights seen in Southeast Asia, one can expect the focus on how the region approaches non-interference to continue for years to come.