Rethinking Indonesia's 'War on Drugs'
Can the Global Commission on Drug Policy's advocacy help change Jakarta's harsh drug laws?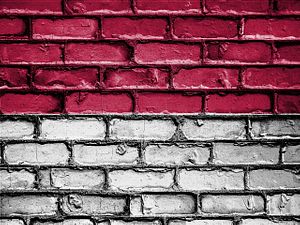 On January 29, the Global Commission on Drug Policy (GCDP), one of the world's leading bodies advocating for global drug policy reform, will be co-hosting a seminar called "Sustainable Development in Indonesia: What Can Be Learned From Global Best Practice in Drug Control?" in Jakarta. The purpose of this forum is to open dialogue with government officials, business executives, and civil society members as to potential modes of progressing today's drug policy in Indonesia. The discussion could not be more prescient.
Formed in 2011, the GCDP has advocated for drug policies based on "scientific evidence, human rights, public health, and safety, for all segments of the population."  The GCDP consists of Commissioners from around the world, including both former heads of states and influential figures from the private sector, with their Secretariat based in Geneva, Switzerland. The current chair of the GCDP is Ruth Dreifuss, the former president of Switzerland (1999) and an instrumental policymaker behind remedying the Swiss drug problem at the end of the 20th century. Other members of the Commission have included Geoff Gallop (former premier of Western Australia, 2001-2006), José Ramos-Horta (former prime minister and president of Timor-Leste (2006-2007; 2007-2012), César Gaviria (former president of Colombia, 1990-1994), business magnate Richard Branson, and the late Kofi Annan, among others.
The members who are traveling with the GCDP to Jakarta will be speaking on a host of issues, all curated around implanting change to the modern drug policy in Indonesia. Currently, all narcotics are prohibited in Indonesia. The criminalization of drugs has led to compulsory rehabilitation in detention, corporal punishment, forced urine testing, and mandatory registration as means of administrative punishment for those arrested for drug-related offenses.
After beginning his first term as president in 2014, Joko "Jokowi" Widodo announced the resumption of executions of convicts sentenced to the death penalty, an act that had been subject to a moratorium since 2008 under President Susilo Bambang Yudhoyono. The lifting of this moratorium is extremely pertinent to the "war on drugs" as in Indonesia narcotic-related offenses can also lead to death row. It has happened numerous times over the years, perhaps most famously with the "Bali Nine," two of whom have been executed under Jokowi's administration. Since Jokowi took office, 18 drug offenders have been executed.
With the recent legalization of medical marijuana in 2019 by fellow ASEAN member Thailand, there is some hope for Indonesia's drug laws to change in the not-too-distant future. Furthermore, policy changes in Malaysia highlight that Southeast Asia, a region once synonymous with draconian drug laws, has progressed. However, there are still countries in the region that show regression and use aggressive force against those involved with narcotics. The most troubling case of an intensifying "war on drugs" is Rodrigo Duterte's Philippines, which has caused death and destruction at unprecedented levels. Some human rights activists claim the "war on drugs" has seen over 27,000 civilians killed in the past few years.
It is still uncertain what the panelists will discuss in Jakarta; however, if past reports are any indication, expect advocacy for the abolition of the death penalty, ending penalties for drug possession for personal use and cultivation of drugs for personal consumption, and implementing alternatives to punishment for low-level, nonviolent actors in the drug trade. All of these recommendations would be a change of course, if heeded by Jokowi and his current administration.
The Global Commission on Drug Policy's seminar on "Sustainable Development in Indonesia: What Can Be Learned From Global Best Practice in Drug Control?" will take place on January 29. LBH Masyarakat and the School of Law Atma Jaya Catholic University of Indonesia are co-sponsoring the discussion. The event is open to the public.
Will Doran conducts independent research and analysis regarding the "war on drugs" and drug policy reform in Southeast Asia. Currently, he is assisting with research at LBH Masyarakat in Jakarta. He is a graduate of the SOAS, University of London.