Vietnam Battles Its Coronavirus Challenge
While the government has taken significant measures to limit the impacts of the coronavirus on the country, it is also operating within limits and realities.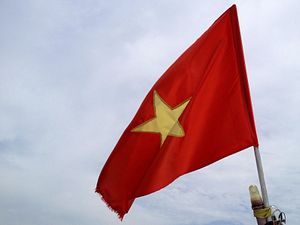 Southeast Asian government have been battling with the coronavirus outbreak, and Vietnam is no exception. Indeed, the Vietnamese government has been taking a series of responses to deal with how the coronavirus is affecting the country.
Vietnam began a lunar new year with little of a sense of nationwide enjoyment. The country faced the global coronavirus outbreak, with Vietnam confirming its first case when a 66-year-old father Li Ding who came to the country from Wuhan, China, and he and his son sent to the hospital with fevers and tested positive with the new virus.
The first case was announced on January 23, 2020. At the time of writing, the number of coronavirus infections has risen to 14 cases in Vietnam. These include nine Vietnamese, one Vietnamese American, and two Chinese so far.
It is worth noting that the coronavirus has significant impacts for Vietnam that worry policymakers. Of course, the first and most important is the health effects of the people in Vietnam, as it is part of the government's responsibility to ensure the safety and security of its citizens.
But there are wider effects as well. The primary one is economics. Vietnam's economy has grown steadily in recent years, partly on the back of foreign investment. In 2019, government data showed Foreign Direct Investment increased up 3 percent during the first 11 months of the year 2019 to $31.8 billion. In 2019, Vietnam's economy grew over 7 percent, but the National Assembly set a target of only 6.8 percent for 2020 anticipating a series of upcoming challenges.
The coronavirus is playing into that, and Vietnam's trade and investment ministry has already been assessing how this may play out. For instance, if the coronavirus is effectively controlled in the first quarter of 2020, it is estimated that GDP will slow by 0.53 percent from 6.8 percent to 6.27 percent; and, if it is not contained till the second quarter, GDP will gradually reduce to 6.09 percent.
There will also be other effects as well. These include increases in the price of medical drugs and electricity and impacts on tourism and entertainment industries as international visitors to Vietnam may be reduced significantly – according to government estimates, by up to 50 to 60 percent.
Beyond that, this would also affect Vietnam's ties with China. Per government data, trade could decrease between 13 percent to 16 percent, tourism could see a loss of up to $5 billion through the second quarter– with China being Vietnam's biggest source of foreign tourists representing about a third of its total in 2019 – and agriculture exports could fall by as much as 800 million if the epidemic continues.
To be sure, the Vietnamese government has tried its best to contain the spread of the coronavirus. Schools and universities have been shut down to keep their students and pupils safe; those who spread fake news were fined for posting false news on social media; and volunteers have been giving free face masks and hand sanitizer to the public. Vietnam also instituted a travel ban to those who have visited China in the past two weeks on February 1, and Vietnamese officials have suggested that more steps are in progress.
But the Vietnamese government is also operating within limits and realities, including Vietnam's geographical proximity to China as well as the cross-border flows between the two countries, which has resulted in the increased exposure of Vietnamese citizens into China. Given the significant attention the government has placed on this and the important effects it could have on the country, how exactly Vietnam navigates its coronavirus challenge will continue to be important to watch in the coming months.