How Committed Is India to Mental Health?
India spends the equivalent of less than a cent per mental health patient annually.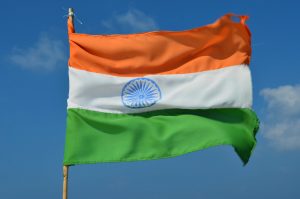 Amid growing concerns about the global spread of COVID-19, India and the United States recently reached an agreement to help each other in the area of mental health. That may sound good, but the intent of the Indian government looks suspect as it spends just 33 paisa, or less than 1 U.S. cent, on a mental health sufferer in a whole year.
The United States will open up its market for traditional Indian therapies like yoga and Ayurveda medicines for mental illnesses and also give access to U.S. research on mental health, according to the agreement signed during U.S. President Donald Trump's first official visit to India in February.
Alternative medicine and therapies from India might prove to be effective in America, but what about Indian sufferers? Does India really need more research input when it has not acted on what it already knows?
Over 90 million Indians, or 7.5 percent of the country's population of 1.3 billion, suffer from some form of mental disorder, according to the World Health Organization (WHO).
However, the prevalence rate could be much higher, as suggested by the findings of a countrywide 2015-2016 study by India's National Institute of Mental Health & Neurosciences (NIMHANS) – an autonomous institution under the Ministry of Health and Family Welfare. It revealed that nearly 150 million Indians needed active intervention while fewer than 30 million were getting it.
A 2019 study by a British charity, Mental Health Research UK, found that 42.5 percent of the employees in India's corporate sector suffer from depression or an anxiety disorder – almost every second employee.
Nearly 35 percent of India's population is between the ages of 15 and 34 years, according to the government's statistics. And suicide was the leading cause of deaths among young people – aged 15 to 39 – in 2016, according to Lancet Global Health Study.
Suicides are linked to mental health, as the U.S. National Center for Biotechnology Information noted in a 2017 report: "Most suicides are related to psychiatric disease, with depression, substance use disorders and psychosis being the most relevant risk factors." The WHO also observed the 2019 World Mental Health Day with the theme, "Mental Health Promotion and Suicide Prevention," in response to the prevalence of one suicide every 40 seconds globally.
Without anticipating a coronavirus pandemic, the WHO earlier predicted that by 2020, roughly 20 percent of the population will suffer from mental illnesses. That means, today, more than 200 million Indians may have mental illnesses, and the situation likely to worsen.
A recent study published in the medical journal The Lancet warns that a range of mental health concerns from anxiety and anger to sleep disturbances, depression, and post-traumatic stress disorder (PTSD) are likely due to the psychological impact of quarantine – up to 29 percent of quarantined patients of SARS, a previous coronavirus outbreak in 2003, suffered PTSD.
Is India capable of dealing with the situation?
Although the world's fifth largest economy, India has spent only 0.05 percent of its health budget annually on mental health over the last few years, much lower than even the average spending of low-income countries, which comes to about 0.5 percent of their healthcare budgets.
India's healthcare budget in 2018, was 528 billion rupees (roughly $7 billion), out of which 500 million rupees (about $6.6 million) was for mental health, which was reduced to 400 million (approximately $5.7 million) in the following year. However, India has actually spent only 50 million rupees (roughly $650,000) annually on mental health.
The amount spent on mental health comes about to 33 paisa ($0.004) per mental health patient if we take into account the 150 million people requiring urgent care.
The amount spent is comparable with what Indian billionaire Mukesh Ambani makes in just 3 hours, or a day's expense of a trip abroad by Indian Prime Minister Narendra Modi, or barely the cost of a Rolls Royce car. It is also almost half the one-day cost of running a parliament session, or one-100th of what the government has spent on promoting the Clean India Mission.
In a stark contrast, the government expenditure on defense is currently five times its spending on overall healthcare.
Further, India has 9,000 psychiatrists, or one doctor for every 100,000 people. The desirable number of psychiatrists is three for every 100,000 people. This means India has a shortage of 18,000 mental health doctors.
Despite the unused funds set aside in its budget for mental health, the government hasn't organized any major awareness programs even on World Mental Health Day, even while aggressively celebrating International Yoga Day, spending about 345 million rupees ($4.5 million).
It seems the fact that investing in mental health care makes economic sense has not dawned on the government.
Mental health correlates positively with a country's economic growth, according to a Canada-based group, the Institute for Work and Health. Unemployment affects mental health, and mental health problems may make it more difficult for a person to obtain and/or hold a job, it says, warning that this could even result in a vicious cycle.
It's no wonder that the economic loss to the Indian economy caused by a mental health crisis is estimated to be more than $1 trillion between 2012 and 2030, according to the WHO.
Apart from economic reasons, the government is obligated to look after people's mental health under the Convention on Rights of Persons with Disability (2007), to which India is a signatory.
The WHO also underlines that "mental health and well-being are fundamental to quality of life, enabling people to experience life as meaningful, become creative and active citizens."
Mental health may not be an issue in any election and has rarely found mention in the election manifesto of any political party in India, but providing good health to its citizens is a fundamental right guaranteed by the constitution. The "Right to Life" has been interpreted by the Supreme Court as not just safeguarding the mere act of breathing or existing but ensuring the quality of life and human dignity.
In 2017, India acknowledged this by enacting the National Mental Healthcare Act "to provide for mental healthcare and services for persons with mental illness and to protect, promote and fulfill the rights of such persons during delivery of mental healthcare and services."
The evident lack of acknowledgment and responsibility on the part of the government makes one suspect that the agreement with the United States on mental health could be aimed merely at providing opportunity to Indian businesses, and not at addressing the looming mental health crisis.
Harshita Rathore is a journalist with StoriesAsia.