What Lies Ahead for Thailand's Outer Space Ambitions?
The postponement of a planned launch nonetheless spotlighted Bangkok's wider space plans.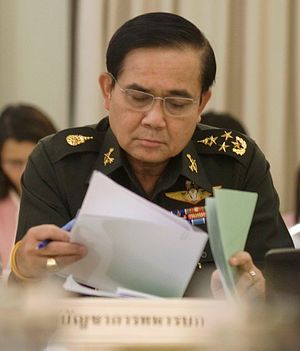 Last week, Thailand's plans to launch a satellite were suspended for the third time in under a year. While this third postponement came as no surprise given the fallout of the ongoing global coronavirus pandemic, it nonetheless spotlighted the broader issue of Thailand's development of its national space policy and its future trajectory.
As I have observed previously in these pages, while Thailand has long had an interest in outer space – with its involvement in areas such as research and development and satellite navigation dating back decades and the involvement of agencies like the Geo-Informatics and Space Technology Development Agency (GISTDA) – over the past few years, there have been efforts to expand aspects of this through various initiatives, including the creation of the National Space Policy Committee and space operations center as well as the development of satellites.
Within satellite development, among the developments that had been planned since last year was the launch of Thailand's first military satellite known as Napa-1, in addition to other communications, survey, and micro satellites already in orbit. After two postponements – one in September and the other in December last year – the launch was expected to occur at the Guiana Space Center in French Guiana on March 24.
However, last week, the launch of the Napa-1 was once again postponed. According to a report by The Bangkok Post, the launch was canceled due to the global coronavirus pandemic which "restricted travel and activities of staff and officials in French Guiana."
Few additional details were provided regarding the cancelation and its implications. But the report indicated that Napa-1 is set to finally go into orbit around the middle of this year, with Napa-2 set to be launched in July. And it also quoted AVM Supijjarn Thamwatharsaree, chief of the newly established Royal Thai Air Force Space Operations Center as saying that Napa-1 was meant to be used for a range of military and non-military purposes in line with existing plans, including monitoring space traffic and disaster management.
To be sure, this is just one development within the development of Thailand's space ambitions and defense policy more generally, and we will have to look to other expected developments to assess things more broadly, whether it be progress on a draft law on space policy or plans on managing space traffic. Nonetheless, the development bears noting within the broader issue of Thailand's ongoing development of its national space policy and its future direction as the priorities of government of Prime Minister Prayut Chan-o-cha continue to take shape in the months to come.