Amid Dispute With India, Nepal Publishes New Political Map: What Now?
It's time for India and Nepal to hold talks on the border issue.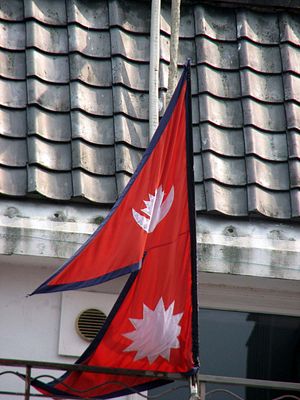 Nepal on Wednesday published a new, authoritative political map showing the areas of Lipulekh, Kalapani, and Limpiyadhura as part of its territory, toughening its stance on a recently flared up territorial dispute with India.
The Nepali government's move to unveil a new political map came after India published its map more than six months ago, including the Lipulekh and Kalapani areas in its claimed territory. The tensions between the two neighbors deepened further when India inaugurated an road linking Dharchula in Uttarakhand state to Lipulekh, as part of the Kailash-Mansarovar pilgrimage route.
India isn't happy with this move by Nepal. New Delhi rejected Kathmandu's unilateral act, saying it wasn't based on historical facts and evidence. It also stated that this act was contrary to bilateral understandings on the resolution of the territorial issue through dialogue.
Without providing evidence, Indian Chief of Army Staff General M.M. Naravane said that Nepal's protest against an Indian road built in Uttarakhand was at the behest of someone else, hinting that China's hand was behind the protest. This kind of insensitive statement from the army chief can further escalate tensions. In fact, Nepalis aren't happy with China too in this issue. Building a road at a tri-junction point without consulting Nepal is a serious issue. Many in Nepal are wondering themselves if China supported India in building a new road in Uttarakhand. If not, why is Beijing silent on the matter?
The border issue between Nepal and India isn't new and has come up now and again since the 1960s. The Nepal-India border was delineated in 1816, by the Sugauli treaty, which was signed between the British East India Company and the King of Nepal following the Anglo-Nepalese war. The Sugauli treaty clearly states that Lipulekh, Kalapani, and Limpiyadhura belong to Nepal.
India has been occupying Nepal's claimed land, but it has been long reluctant to sit for dialogue. There is no doubt that the release of a new political map will escalate the dispute between two countries, but it has also put pressure on the Indian side to sit for talks. This move has broken the status quo that had prevailed since the Sugauli Treaty.
In recent years, India has perceived Nepal as tilting toward China and this may be one of the reasons that it sees China's hand behind the recent move. The level of distrust in Nepal about India has also spiked in recent months after India unveiled its political map including the area of Lipulekh and Kalapani. Nepal proposed to hold bilateral talks with India to solve the border issue, but the Indian side didn't show any interest. India unilaterally published its map earlier and built and inaugurated the road at the tri-junction point without consulting Nepal. This clearly shows how India has ignored Nepal.
Issuing a new political map of Nepal is the first substantial step that Kathmandu has taken to oppose India's unilateral move. In fact, it was needed too. Otherwise, India could encroach more of Nepal's land and build more roads unilaterally, turning a deaf ear to Nepal's claims and requests for dialogue.
As both countries are laying claim to the same piece of land, the time has come for both countries to sit for talks to solve this issue. This time, the Prime Minister of Nepal should hold a direct conversation with his Indian counterpart Narendra Modi to resolve the territorial issue. Nepal should come up with all historical evidence available and present its case. Due to political instability in Nepal and India's strong influence in domestic politics, Nepal's leaders were reluctant to discuss this issue seriously. This move has opened up more avenues for bilateral talks. Nepal should be ready to face India and India should be ready to hold serious bilateral dialogues to resolve this issue.
Brabim Karki ([email protected]) is an author and businessman living in Nepal. He owns the Mero Tribune and has written two books. He writes opinion editorials in different newspapers in Nepal.