How Terrorists Use Cryptocurrency in Southeast Asia
The first transactions involving cryptocurrencies have been made recently by Islamic State-linked terrorist networks in the Philippines.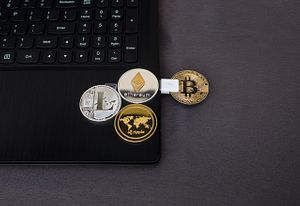 In May 2020, the Philippine Institute for Peace, Violence and Terrorism Research (PIPVTR) reported that Islamic State (IS)-linked terror groups had conducted their first transactions in cryptocurrencies. According to the report, a terrorist-linked money laundering operation involving cryptocurrencies generated funds, which were then allegedly used to finance the activities of terror networks operating in the conflict-ridden Mindanao region in the southern Philippines.
While the adoption of cryptocurrency is not unprecedented among IS supporters, this case signals a reinvigorated push to diversify funding tactics for terrorism in Southeast Asia. As such, this article explores the propensity for Southeast Asian militants to adopt cryptocurrency for fund raising, fund moving, and fund using for terrorist purposes.
Terrorist Exploitation of Cryptocurrency in Southeast Asia
IS has long been interested in cryptocurrency. In a high-profile case from 2015, a 17-year-old in the U.S. state of Virginia was jailed for providing IS supporters online with advice on using the virtual currency Bitcoin to conceal financial donations. He had also written a prominently referenced blog titled "Bitcoin and the Charity of Jihad."
In Southeast Asia, an early proponent of using cryptocurrency for terrorism financing was Bahrun Naim, an Indonesian IS fighter based in Syria (now deceased). In his online manual published in 2016, Naim listed Bitcoin as one of the fund-moving methods to launder the proceeds from "carding" (fraudulent credit card transactions). At the time, Indonesia's Financial Intelligence Unit PPATK (Indonesian Financial Transaction Reports and Analysis Centre) reported Bahrun Naim had moved monies to his associates using PayPal, with the funds originated from Bitcoin. The money was eventually used to fund a suicide attack at the Solo Police Headquarters, Central Java, in July 2016.
Indonesian elements with ties to al-Qaeda (AQ) have also shown interest in Bitcoin. In October 2018, the Abu Ahmed Foundation (AAF), an Indonesian extremist charity that supports the AQ-linked rebel group Hayat Tahrir al-Sham (HTS) in Syria, conducted fund-raising using cryptocurrency. The charity had encouraged supporters to donate using cryptocurrencies such as Bitcoin, Monero, Dash, and Verge.
Overall, the use of cryptocurrencies by Islamist militants in Southeast Asia is relatively low. This is partly attributed to the limited pool of tech-savvy militants in the region. In 2016, an Indonesian pro-IS cell based in Majalengka, West Java, had mooted the idea of raising funds in Bitcoin, but did not proceed as it was deemed too "complicated." Another inhibiting factor is internet connectivity, a basic requirement for using cryptocurrency, something that is still lacking in areas such as Mindanao in the southern Philippines, where many pro-IS groups operate.
Propensity of Militants Using Cryptocurrency
Bahrun Naim had advised his followers to launder money through several cryptocurrency accounts, before it eventually reached the recipient militant's own Bitcoin wallet. He was able to avoid detection, given cryptocurrency offers its users a degree of anonymity as transactions are recorded in the blockchain – a decentralized encrypted ledger system.
While blockchain analysis techniques have been employed to decrypt and trace transactions, services to increase encryption of the currencies have also been used to obscure traces of both the sender and receiver of the transaction. Moreover, blockchain analysis is unable to pinpoint the users involved in a transaction, given individuals registering for a digital wallet could use pseudonyms or change the wallet's crypto address to maintain anonymity.
As a result, there have been no arrests or prosecutions involving Islamist militants in Southeast Asia for engaging in terrorism financing using cryptocurrency. This is despite the authorities being aware that militants have been using it to raise or move funds. Most major Southeast Asian economies allow cryptocurrency as a virtual asset or investment product but prohibit its use as legal tender. This provides some safeguards against individuals attempting to exploit cryptocurrency for terror, as the latter must convert the cryptocurrency into fiat currencies – money issued by the state's central bank – before it can be used.
The Philippines is an exception, as it has allowed cryptocurrencies to be used as legal tender. It has been reported that less than 2 percent of all known transactions in the Philippines are conducted using cryptocurrency but this does not account for transactions conducted in the informal economy. Additionally, conversion of cryptocurrency to fiat currency could easily be done through ATMs of the Union Bank of Philippines and other registered remittance and transfer companies. While the conversion of cryptocurrency to fiat money is regulated by the Central Bank of Philippines, Bangko Sentral ng Pilipinas (BSP), authorities may find it difficult to pinpoint individuals involved in the transaction as PhilSys – the Filipino Identification System – has not been completely implemented as of writing. Taken together, these provide terrorists with enough room to exploit cryptocurrencies for terrorism financing purposes.
Compliance With the Financial Action Task Force
In June 2019, the Financial Action Task Force (FATF) – the global money laundering and terrorist financing watchdog – outlined a set of guidelines to govern the use of cryptocurrency. Among other requirements, FATF member states are to conduct customer due diligence for transactions of cryptocurrency involving amounts above 1,000 U.S. dollars or euros. Furthermore, such transactions are subjected to the obligation to obtain, hold, and transmit information of the sender and receiver of the virtual assets to the authorities.
The commitment of various Southeast Asia countries to combat terrorism financing varies. Singapore and Malaysia are the only Southeast Asian member states of the FATF, while Indonesia is an observer. FATF members are subjected to mutual evaluations conducted at least once every three years as a condition for their continued membership. Correspondingly, the countries' commitment to incorporate the FATF's new guidelines on the use of cryptocurrency will vary. On its part, Philippines is on the brink of being included in the FATF's grey list due to "strategic deficiencies" in its money laundering and terrorism financing system.
While FATF guidelines are not legally binding, the adherence to or rejection of these guidelines could affect international investor sentiment toward the country involved. Compliance with FATF guidelines indicates an adherence to fiscal transparency, which is a critical metric used by credit rating agencies to assess a country's creditworthiness with regards to financial obligations. Consequently, countries failing to comply with their guidelines could be listed in the FATF blacklist, which is disadvantageous to their economic progress. As such, while countries are not obligated to comply with FATF guidelines, FATF has some influence over their economic growth.
What's Next?        
Militants in the region will likely continue to experiment with cryptocurrency to fund their activities. They could, for example, solicit donations or call for an initial coin offering (ICO) and get unwitting investors to invest in the cryptocurrency; or conduct a crypto-ransom kidnap – a tactic employed by criminals elsewhere, although not yet used by Southeast Asian militants. Furthermore, the militants could explore using cryptocurrency to procure logistics, especially with more merchants accepting payment in cryptocurrency online with access to international supply chains. Both components involve fund-moving, which the authorities cannot track until it reaches the beneficiary's bank account.
It may take years before Southeast Asian countries integrate the new FATF guidelines on cryptocurrency into their laws. Notwithstanding, militants are adept at circumventing such laws. To avoid detection, they can possibly continue to experiment with cryptocurrency for financing of terrorism involving small amounts. This is in contrast to money laundering, which often involves substantial amounts. For instance, the total amount that Bahrun Naim sent for the Solo 2016 attack – reported to have originated from Bitcoin – was less than USD/EUR 1,000, the minimum threshold above which Virtual Asset Service Providers (VASP) will monitor and share transactions with the relevant government authorities under the new FATF guideline. Having been practiced in fund-moving through bank transfers and remittances, Southeast Asia militants tend to conduct multiple transfers in small amounts to avoid detection. Furthermore, militants still can opt for unregistered VASP when transferring crypto assets, especially in non-FATF countries where cryptocurrency is unregulated.
The FATF's June 2019 guidelines are a milestone in regulating cryptocurrency traded in the formal economy. However, the stored value of cryptocurrency could also be cashed-out in the informal economy, which cannot be tracked or regulated as yet. Fortunately, the adoption of cryptocurrency among terrorist groups in Southeast Asia is still in its infancy, as digital access is fairly limited in rural areas of Indonesia and the Philippines. Nonetheless, this is a space the regulators should continue to monitor, given the adaptability of militants.
V. Arianti and Kenneth Yeo Yaoren are Associate Research Fellow and Research Analyst respectively at the International Centre for Political Violence and Terrorism Research (ICPVTR), a constituent unit in the S. Rajaratnam School of International Studies (RSIS), Nanyang Technological University (NTU), Singapore.