Why COVID-19 Must Not Constrain Access to Abortion in India
During the pandemic, India must ensure that access to critical women's health facilities remain unimpeded.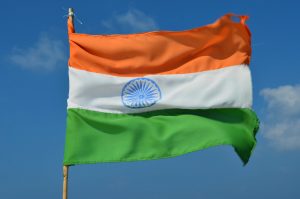 Some things cannot be stopped and started as we please, not even if a highly contagious virus demands it. A case in point is development through the different stages of pregnancy. The Indian government did declare safe abortion an essential health service on April 14, when the country was still under a COVID-19 lockdown. It brought some relief to a few women who urgently required those facilities. But things are not that simple.
According to a report by the IPAS Development Foundation, a non-profit organization that works to manage unwanted pregnancies in India, 73 percent of abortions that take place in India annually are done via medical abortion (MA) drugs that are accessed outside of facilities. Private health facilities take care of 16 percent of cases, while public health facilities cover another 6 percent. The remaining 5 percent are conducted through traditional methods that are considered unsafe. These include, but are not limited to, the usage of sticks, roots, and herbal medicines.
With the current pandemic choking India's health system, public health facilities have been converted into COVID-19 treatment centers and staff have been redirected from specialized duties to ones related to the coronavirus.
Further, the report details that several private health facilities have temporarily shut down due to unavailability of staff and proper protective equipment, derailing of supply chains of MA drugs and restrictions on travel and public transport services imposed as part of the lockdown. When you add to this the existing social stigma that surrounds abortion as well as the widespread lack of awareness about available services, you get an on-ground reality starkly different from the one you'd imagine based on the prioritization of safe abortion and family planning services on paper.
The Impact
The same report estimates that access to 1.85 million abortions, i.e., almost 50 percent of the number of abortions that would have taken place in this period normally, may have been compromised as a result of the aforementioned problems from March to June this year. The consequences on the reproductive and sexual health of women are likely to be immense. It may result in a large number of unwanted pregnancies being seen through, as well as unsafe abortions that can result in maternal deaths.
A report by Foundation for Reproductive Health Services India estimates that the pandemic situation could lead to an additional 834,042 unsafe abortions and 1,743 maternal deaths.
The price of abortion services at private facilities is likely to shoot up due to higher demand and the added costs of pandemic-related protective equipment, making it even more difficult for economically underprivileged women. Due to delayed access, many may now have to undergo surgical procedures instead of drug-induced medical abortions since the latter are permissible only up to nine weeks of pregnancy. Others will have to go in for second trimester abortions (12 weeks onward), which are more difficult to execute because the law mandates that two doctors, as opposed to one, sign their approval for the procedure.
This was all set to change with the Medical Termination of Pregnancy (Amendment) Bill, 2020, being introduced in Parliament this March. But the coronavirus, in a most "unparliamentary" manner, interfered with parliamentary matters, too.
Law on Abortion
Abortion has been legal in India since 1971 with the introduction of the Medical Termination of Pregnancy Act. According to the law, a pregnancy may be terminated by a registered medical practitioner if continuance of the same would cause grave injury to the physical or mental health of the woman or if there is great risk that the child would be born with severe physical or mental abnormalities. The first category subsumes pregnancies caused by rape and those that occur as a result of failure of contraceptive methods for married couples. Unintended pregnancies of unmarried couples are curiously, or perhaps deliberately, left out.
For up to 12 weeks of pregnancy, the authorization of one doctor is enough, but for cases between 12 and 20 weeks, two doctors must sanction the procedure.
As per the amendment bill, a pregnancy may be terminated within 20 weeks with the approval of just one doctor, while two would be required for abortions between 20 and 24 weeks of pregnancy. This means that abortions of pregnancies up to six months would become legal for specific categories of women. The bill also expands the provision for married couples to include unmarried people by replacing "married woman or her husband" with "woman or her partner."
Abortion in India cannot be fully understood without seeing it in conjunction with female foeticide, the practice of sex-selective abortion that is a product of deep-seated patriarchy and a huge contributor to a reprehensible 9:10 sex ratio for females:males in the country. In order to counter this problem, India has in place the Pre-Conception and Pre-Natal Diagnostic Techniques Act (PC&PNDT Act), which bans the use of sex-selection techniques before or after conception. The use of ultrasounds is regulated. All ultrasound scanning machines as well as laboratories and genetic clinics need to be registered, and doctors are required to report all prenatal tests.
In April, a central government order relaxed some strict reporting provisions under the Act until June 30, citing the COVID-19 health emergency and the need to divert all medical resources for the same as reasons. While records would still have to be maintained in this period, the monthly submission of these was relaxed for the time being.
A petition challenging the government order was filed in the Supreme Court. It contended that this could lead to free use of sex-selection tests and a rise in cases of female foeticide. However, on June 15, the Court refused to intervene and adjourned the case until the third week of July – only if the order is extended beyond June 30 that this petition would remain valid.
These two interconnected issues often lead to confusion and lack of clarity about the legality of abortion in India. Raising awareness on this is imperative, both in the COVID-19 and post-pandemic world.
The Way Forward
To reduce the negative impact of limited access to an already inadequate network of abortion services during these months, it is essential that the government send an advisory to state drug controllers to ensure availability of MA drugs at pharmacies, as suggested in FRHS India's report.
The health system needs to be prepared for an increase in demand, especially for second trimester abortions. Another way to increase access is by employing telemedicine, as is being done in France, Ireland and the United Kingdom, where laws have been relaxed temporarily to permit abortions at home via medication obtained through a prescription and medical guidance from a doctor over the phone or online.
Finally, the government and health facilities need to ensure that accurate information about available services reaches every woman who may require access to the same so she can make decisions and receive medical care on time. The majority of abortion facilities are located in the urban parts of India, and this, therefore, becomes especially vital for women residing in rural areas.
It may take a village to raise a baby, but it definitely takes the collective efforts of the government, the healthcare sector, and society to ensure everyone has access to sexual and reproductive healthcare services, even during a crisis.