How Pakistan's Political Parties Spread Radicalism
Pakistan's political parties have gone so far to appease the radical Islamist right that they have become indistinguishable from the radicals.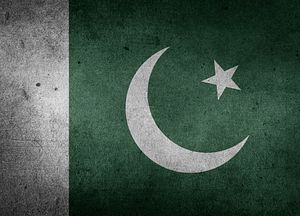 The Punjab Provincial Assembly's new Tahaffuz-e-Bunyad-e-Islam (protecting the foundation of Islam) Bill 2020 has drawn widespread criticism from across the political spectrum.
If passed into law, the bill gives the Directorate General Public Relations (DGPR) powers to censor and monitor any literature that the state of Pakistan considers anti-Islamic and against the country's national interests. 
Last month, the National Assembly of Pakistan passed a resolution making it mandatory to write "Khatim-un-Nabiyyin" with the name of the Holy Prophet in all the textbooks. Last week, 100 books from 31 publishers were banned in Pakistan for carrying "blasphemous, immoral, and anti-Pakistan content." Earlier this month, the construction of the first Hindu temple in Pakistan's capital was halted when several lawmakers termed it against the spirit of Islam.
Such legislation and intolerant views are a reflection of the Pakistani political elite's decades-long efforts to Islamize the country, primarily for electoral benefit. The state of Pakistan is already heavily Islamized, and rather than reversing a dangerous trend, the country's lawmakers are involved in a race to promote it further. The growing trend of presenting controversial religious bills will have serious implications for Pakistan's security and internal stability. 
The increasing radicalization of Pakistani society is noticeable everywhere, including the highest levels of the state. Recently, Pakistani Prime Minister Imran Khan told the parliament that the United States "martyred" Osama bin Laden. 
Pakistan's history demonstrates that the state's efforts to appease and co-opt violent extremism for foreign policy and national security purposes have served mostly to create havoc and destruction throughout the country. Thousands of Pakistanis have been killed in terror attacks in the past decade. Over the last few years, Pakistan's military operations have pushed militants from the country, but it doesn't mean that militant groups like Tehreek-e-Taliban Pakistan (TTP) have disappeared. 
A recent United Nations report warned that thousands of militants that fled Pakistan are hiding in Afghanistan and still pose a serious threat to Pakistan's security. "The total number of Pakistani foreign terrorist fighters in Afghanistan, posing a threat to both countries, is estimated at between 6,000 and 6,500, most of them with TTP," said the report. With the group restructuring its ranks and militancy outreach, Pakistani policymakers should be worried. 
A much bigger national security threat comes from lawmakers and political parties that popularize acts of hatred and violence against religious minorities. In 2018, for instance, thousands of hardline Islamists shut down and ransacked the country over the acquittal of a Christian woman on death row for a blasphemy allegation. The Tehreek-e Labbaik Pakistan (TLP) party, which led the protests, called for the assassination of judges and other state officials involved in the case. "They all three deserve to be killed," TLP co-founder Muhammad Fatal Badri told a protest in Lahore. "Either their security, their driver, or their cook should kill them." To this day, the group and its leadership continue to operate freely in Pakistan. 
This week, the Lahore High Court Bar Association demanded that police and other law enforcement authorities take strict action against Ahmadis if they are found celebrating Eid in Pakistan. Pakistan's 1973 constitution doesn't consider Ahmadis as Muslims, and anyone found sympathizing with the community risks being considered a blasphemer in the country. 
It is alarming that in 2018's general election, TLP came third in terms of votes in the Punjab assembly and bagged more than 2 million votes. The party didn't get into any of the usual electoral debates such as development plans, a vision to improve the health care sector, and plans to develop the country's economy to appease its voters. TLP, which contested the 2018 general election for the first time, only relied on a single emotional appeal that called for the protection of the Khatm-i-Nabuwat (finality of prophethood) amendment in Pakistan's constitution. 
Perhaps Pakistan's mainstream political parties have learned that they do not have to deliver in terms of good governance to appease voters. Instead, endorsing and supporting bigoted legislation within parliament can do the job of securing votes.
The growing culture of intolerance and bigotry, which is being promoted by the country's legislators, is fast becoming a threat to lawmakers as well. Earlier this month, Pakistan's former Foreign Minister Khawaja Asif was accused of committing blasphemy by another lawmaker from the ruling party for merely saying that all religions are equal. Pakistani Federal Minister for Science and Technology Fawad Chaudhry in a tweet said that "An environment has been created in the Parliament, particularly in the Punjab Assembly, where every [other] member comes up with a motion on a daily basis warning that Islam will be in danger if it is not passed. This is a dangerous trend and it will plunge us deep into sectarianism and religious extremism."
It is worth noting that the Tahaffuz-e-Bunyad-e-Islam Bill was not even presented by a member of an Islamist party. A lawmaker from the Pakistan Muslim League (PML-Q) presented the bill and gained unanimous support from all other political parties. Analyzing the rationale behind the unconditional support for the controversial bill, Arifa Noor argues that "In a polarized environment where the allies and the government barely see eye to eye, all three [PPP, PML-N, and PML-Q] parties came together, quickly and easily, to 'protect' Islam because it's a decision their members and voters can get behind."
The passing of the bill shows that Pakistan's political parties are the new Islamist parties as they are appeasing to the far right to the extent that they have become indistinguishable from them.