What Do US-Iran Talks Mean for Afghanistan?
The U.S. and Iran are talking. That's good news for Afghanistan.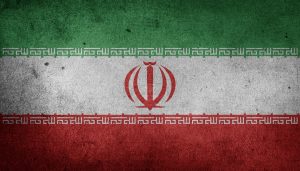 After a tumultuous period marked by rising violence and delayed implementation of the U.S.-Taliban peace deal signed in Doha this year, finally the clouds seem to be breaking in Afghanistan. 
The Taliban and Afghan government look set to complete their long-overdue prisoner exchange and proceed to intra-Afghan talks, as outlined by the Doha agreement. The Taliban also announced a three-day ceasefire during the Muslim festival of Eid ul Adha.
Meanwhile, Afghanistan's tortured relationship with Pakistan is continuing to improve. Chief Afghan peace negotiator Abdullah Abdullah is soon to visit Islamabad as part of his reconciliation efforts.
There is also good news regarding Afghanistan's western neighbor, Iran. The United States and Iran have held rare talks on Afghan reconciliation. The meetings attracted little attention, but they could be crucial to ending the war.
Iran has strong ties to Afghanistan and the capacity to exert considerable influence there. It has long been argued that the U.S. will struggle to implement an effective peace deal without Iran's cooperation.
Despite their fierce strategic rivalry, which has escalated dramatically since U.S. President Donald Trump withdrew from the nuclear deal (JCPOA) in 2018, Washington and Tehran share various common interests in Afghanistan. 
Both want to see a withdrawal of NATO forces; both want to stymie the Afghan heroin trade; both want to protect against terror groups such as al-Qaida and the Islamic State; and both want an inclusive government in Kabul that is not monopolized by the Taliban. 
It therefore makes perfect sense to resuscitate the "Six Plus Two" format, which brings together Afghanistan's six neighbors (including Iran), along with the U.S. and Russia, to address the Afghan conflict under UN auspices.
The format was originally created to help stabilize Afghanistan after the Taliban seized power in 1996. Following the 9/11 attacks the United States and Iran held their own secret bilateral talks under the "Six Plus Two" umbrella.
Tehran provided significant military and intelligence assistance to the U.S. invasion of Afghanistan in 2001, but cooperation collapsed with former U.S. President George W. Bush's inclusion of Iran in the "axis of evil" and his subsequent war in Iraq in 2003.
Now, as Washington tries to leave Afghanistan, the format is being revitalized. American chief negotiator Zalmay Khalilzad has participated in "Six Plus Two" discussions with Iran and Afghanistan's other neighbors this year. 
Since assuming the Afghan portfolio in 2018, Khalilzad has done much traveling in the region, visiting Pakistan, China, Uzbekistan, and elsewhere. But Tehran has never been part of his itinerary, and Iranian officials did not attend the signing of the Doha deal in February.
However, it was always going to be hard to end the Afghan war without Tehran's assistance. Iran has a 900-kilometer border with Afghanistan and holds strong cultural and religious ties to its neighbor.
Dari, one of Afghanistan's two official languages, is the term for the various Persian dialects spoken in Afghanistan — called Farsi in Iran. Over 10 percent of the Afghan population adheres to Shia Islam, the majority denomination of Iran, and Tehran has long patronized the predominantly Shia Hazara ethnic minority. 
Until recently, Iran was Afghanistan's top trading partner, and economic links remain strong. Tehran has pumped money into schools, clinics, mosques, and other forms of "soft power." The western city of Herat is known as "Little Iran" due to the Iranian influence there. 
Moreover, there are millions of legal and illegal Afghan immigrants in Iran. Some have been drafted into a Shia militia, the Fatemiyoun, which Tehran sent to fight in Syria. There are now fears that the Fatemiyoun could be redeployed to Afghanistan.
Iran also has long-standing links to Afghan politicians and warlords, having supported the anti-Taliban opposition in the 1990s. And, despite the history of animosity between Shia Iran and the Sunni Taliban, Tehran has cultivated closer ties to its former adversary.
Iran's influence was evident after the U.S. assassination of Iranian General Qassem Soleimani in January. A host of high-profile Afghan politicians issued statements condemning the strike, including former President Hamid Karzai and Hanif Atmar, now Afghanistan's foreign minister.
Tehran's links with Afghan political elites give it considerable sway over the upcoming intra-Afghan talks. Given the fractious nature of Afghan domestic politics, getting the various factions to cooperate will be difficult. 
According to the U.N., Iran recently helped settle disagreements among Afghan political figures regarding the formation of a committee to negotiate with the Taliban. This is a sign of the constructive role Tehran could potentially play in the peace process.
Tehran also has ties to Taliban factions that oppose reconciliation, such as the new splinter group, Hezb-e Walayat-e Islami. This gives it the potential to facilitate intra-Afghan talks by helping unite the various Taliban elements behind a common position. 
Although Tehran wields much clout in Afghanistan, it does not have a spotless reputation. Afghan refugees have been treated harshly in Iran. A group of migrants were allegedly tortured and drowned by Iranian border guards in May, sparking outrage.
Furthermore, any cooperation between Iran and the United States may be hampered by rising bilateral tensions. In recent weeks Iran has been hit by repeated explosions at its nuclear facilities – most likely a covert sabotage campaign waged by Israeli and/or U.S. intelligence.
Moreover, a showdown is expected at the U.N. Security Council in October when the U.S. will try to extend the arms embargo against Iran. China and Russia will likely block the American move. If so, the U.S. is threatening to use the "snapback" mechanism in the nuclear deal to reimpose sanctions unilaterally and effectively kill off the JCPOA. This would likely precipitate a major international crisis and jeopardize any cooperation on Afghanistan. 
But Iran is certainly keen to end the war, which threatens its national interests in various ways, ranging from refugee flows, to drug smuggling, to terrorist activity waged by the Islamic State and other groups.
While Trump's "maximum pressure" campaign gives Tehran an incentive to retaliate against the United States, targeting U.S. forces in Afghanistan would only prolong the conflict and endanger Iran's national security.
Given that Washington and Tehran both wish to end the war, they might be able to insulate Afghanistan from their broader strategic rivalry. The United States has worked with Russia and China on Afghan affairs, despite deteriorating political relationships with both those countries.
Cooperation will surely get easier if Joe Biden wins the presidential election and re-joins the JCPOA, as he has pledged. Even if it proves impossible to rescue the nuclear deal, a Biden administration would surely adopt a less hawkish approach to Iran.
"Maximum pressure" has failed to extract any concessions from Tehran, while undermining America's efforts to end the Afghan war. Withdrawing from the JCPOA was an unnecessary, counterproductive blunder.
Rupert Stone is an independent journalist focusing on Pakistan, Iran, and Afghanistan.