Why Can't India End Police Brutality? 
A horrifying case from Tamil Nadu once again demonstrates the lack of accountability for India's police.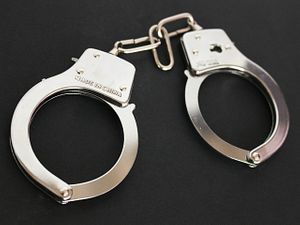 In a macabre tale of bloodcurdling police brutality, two men died in custody in the port city of Thoothukudi in India's southern state of Tamil Nadu. They had reportedly kept their mobile shop open beyond 8 p.m. on June 19, despite restrictions imposed by the state as part of lockdown measures to curb the spread of COVID-19.
The police rounded up the father-son duo, 59 year-old Jeyaraj and 31-year-old Benicks, dragged them to the Sathankulam police station, where they were allegedly beaten, stripped naked, and sodomized. The men's friends, who were lawyers, were refused entry into the police station. For nearly three hours, from behind the closed doors of the station, they heard distressed wails of the two men being tortured by the very same forces that were supposed to protect them. According to eyewitnesses and friends waiting outside the station who managed to peek through an open door after 11 p.m., Benicks was lying naked on the floor in a pool of blood. But that's not how the story ends — here's when the chilling plot gets murkier.
One news report states that the beaten father and son were taken to a nearby hospital. The doctor was allegedly pressed by the police to provide a medical certificate that the men were fit and healthy even though they obviously were not as, by this time, they were both bleeding profusely from their rectums. The certificate was produced before the district magistrate to get an official nod to hold the two men on remand in the Kovilpatti jail, some 100 kilometers away. On June 22, Jeyaraj and Benicks became severely ill and were taken to a hospital, where they died a day apart from each other.
This is a flagrant human rights violation that cannot be allowed to happen in any civilized society. The arrests and brutality do not in any way, by any stretch of imagination, seem proportionate to the purported "crime" of keeping a shop open beyond a permitted hour. In response to public outcry, two subinspectors have been suspended and an inspector benched by the state government, and proceedings have been initiated against two head constables.
There are so many questions and so many wrongs in this case. First and foremost, Article 21 of the Indian Constitution states: "No person shall be deprived of his life or personal liberty except according to a procedure established by law." This is the "procedural magna carta protective of life and liberty."
Section 49 of the Indian Criminal Procedure Code (CrPC) accords several rights to the arrested person. It specifically states that there shall be no more restraint than is justly necessary to prevent escape. Section 50 of the CrPC makes it mandatory for police making arrests without warrant to inform the persons being detained about the grounds of arrest and their right to bail. Most importantly, the arrested have a right to free legal aid and the right to consult their lawyers.
Even if the police were brazenly unaware of these and brutalized the men in detention, it is questionable that the district magistrate remanded the two men to jail. The "accused" were reportedly outside his office surrounded by a few police officers; it was incumbent upon the magistrate to examine them orally or even demand to have a look at them, which would have revealed that there had been a serious human rights violation. Doesn't this make the district magistrate complicit in their deaths?
Why did the "police volunteers" inside the station's premises not raise an alarm? If they were part of the community, couldn't they have alerted the community to come together, crowd around the station, and stop this from happening in a positive vigilante community activism?
But then again, what happened to Jeyaraj and Benicks is only the tip of the iceberg in a country that has a history of such custodial deaths and that offers continued impunity for police officers who callously decimate human dignity. The governments at the center and in the states have failed to implement clear accountability mechanisms that can punish such officers who repeatedly abuse their powers.
Custodial deaths have been on the increase in recent years in India. The National Human Rights Commission (NHRC) recorded a staggering 1,674 cases of custodial deaths in 334 days (11 months) between April 2017 and February 2018, which implies over five deaths in custody per day. Unfortunately, most of the deaths are registered as suicides or deaths due to medical conditions. For instance, of the 97 custodial deaths reported by Indian authorities in 2015, only six are listed as resulting from torture by police. During the COVID-19 period, in particular, the police have resorted to excessive violence and indiscriminate use of lathis (clubs) against people believed to be violating restrictions imposed by the states.
In 2006, in the landmark case of Prakash Singh vs Union of India, India's top court delivered a historic order instructing the central and state governments to comply with a set of seven directives to kickstart police reforms. Chief among them was the appointment of a Police Complaints Authority (PCA) where every citizen could lodge their complaints against or grievances about police conduct. But a study by the Commonwealth Human Rights Initiative (CHRI) discovered that no state has fully complied with the Supreme Court's order. The governments have not only "either blatantly rejected, ignored, or diluted significant features of the directives" but have also disregarded "the Court's scheme in terms of composition, selection process and functioning of the PCAs."
Such incidents also point to the critical role of citizens and the larger community. What is disheartening to note is the lack of reportage that such incidents get in the mainstream, national English media, as this video posted by a popular singer aptly points out. Though Jeyaraj and Benicks died in custody on June 22 and 23, respectively, it wasn't reported widely until a few days later, with national coverage trickling in slowly only now.
Privileged Indians and celebrities have been criticized for being selective in raising their voice against certain injustices and choosing specific causes to espouse. Indian film stars have come under fire for their "convenient activism" and for jumping on the bandwagon of causes that may gain them social currency – the Twitter outpouring of prominent celebrities against George Floyd's killing by police in the United States is a case in point. Indian politician Omar Abdullah's remark was tinged with sarcasm when he tweeted: "So much respect for all the celebrities tweeting #BlackLivesMatter. It takes courage to bring your cowardice to the fore when you tweet for American lives but can't tweet for Indian lives."
It may be a valid point. The hideous police brutality that rocked the United States is a daily occurrence in India, but unfortunately it doesn't spark outrage of the sort that can turn the system on its head and jumpstart reforms as ordained by India's Supreme Court nearly 14 years ago. The court had also interpreted the constitutional right to liberty and human dignity as an "inbuilt guarantee against torture or assault by the state or its functionaries."
So where does India go from here? And how long will it take to get justice for the families of Jeyaraj and Benicks and for all those who died in police custody? There were 100 custodial deaths recorded in 2017 but zero convictions — if that is any indication, there is not much hope for this case. That can change if Indians can rally around the cause, raise their voice against such injustices, step up the pressure, and demand that action be taken against abusive and errant police officers. All this is happening when India is battling one of its worst health crises. COVID-19 should bring out the best in all of us. Or is that too big an ask in an age of opportunistic activism?
Sumithra Prasanna is a writer and an award-winning documentary filmmaker.