Despite Pandemic Slump, Foreign Buyers Maintain Share in New Zealand Housing Market
The New Zealand housing market slumps by 30 percent but foreign buyers maintain their market share.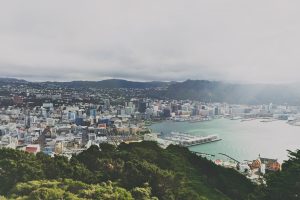 In the June 2020 quarter, the number of home transfers across New Zealand fell 30 percent, but the proportion of home transfers to people who didn't hold New Zealand citizenship, or a resident visa, remained steady, according to a recent report by StatsNZ. 
Georg Chmiel, executive chairman of real estate portal Juwai IQI, said that while the percentage of people who are not New Zealand citizens nor resident visa holders has indeed remained steady, there has been an increase in the proportion of home transfers among foreign buyers already residing in the country. 
"We consider a foreign buyer to be anyone on a resident visa or without such a visa [whereas] StatsNZ defines foreign buyers as only those who do not have a resident visa or a Kiwi passport," he said. 
Looking at the data this way, Chmiel said that foreign buyers accounted for a greater share of all transactions in the second quarter than at any time since the fourth quarter of 2018. 
"The latest official data shows that foreign buyers on resident visas or without such a visa accounted for 9.1 percent of all transactions in the June quarter," he said. "Despite the very difficult conditions, foreign buyers maintained their market share during the pandemic. It is all the more impressive given the travel restrictions and other obstacles they faced."
According to the StatsNZ data, foreign buyers without a residence permit accounted for just 0.4 percent of the market share. The percentage dropped sharply after the New Zealand government banned the sale of homes to foreign buyers in late 2018. Only Australians and Singaporeans are exempt, due to free-trade deals. 
Corporate transfers, including properties owned by both domestic and foreign businesses, also remained steady. Some observers have linked the steadfastness of corporate transfers in part at least to Prime Minister Jacinda Ardern's appeal earlier this year to wealthy investors to set up shop in the country.
Back in May, as Ardern announced that New Zealand had successfully become the first country in the world to contain the coronavirus pandemic, she said that the country was willing to allow wealthy foreign investors to help kick-start the country's economy.
Within a few weeks, Microsoft announced that it planned to open a data center in New Zealand. Ardern said that Microsoft's move signaled that "New Zealand is open for business and quality investment."
"Microsoft wouldn't be investing here if they didn't have full confidence in the New Zealand economy and saw us as a safe place in both the health and the business sense," she said. 
Other major international business transactions involving New Zealand-based companies have been conducted since the start of the pandemic or are still underway. In late May, Japan's Shinsei Bank said it would buy finance company UDC Finance, owned by the Australia and New Zealand Banking Group, for NZ$762 million (US$505 million). Last month, the New Zealand Commerce Commission granted clearance for U.S. animal health care firm Elanco to acquire New Zealand-based Bayer AG's animal health business in a deal valued at NZ$273 million.
The World Bank has ranked New Zealand number one for ease of doing business every year since 2017. Chmiel said this has made New Zealand a more appealing place for both foreign investors and those simply looking to relocate.
"The key thing to understand is that New Zealand is now more attractive to foreign buyers – especially those from other parts of the Asia Pacific – than it was. The country's appealing leadership, deft pandemic management makes it look like a haven from global problems and turmoil," he said. That adds to the traditional attractions of environmental quality, lifestyle, and opportunities for English language education."
New Zealand's housing market has also fared slightly better than expected due to a flock of returning New Zealanders. New Zealand's Reserve Bank initially predicted a property collapse, with a 5.49 percent decrease in house prices over a 12-month period, but the forecasts now predict a fall of only 1.38 percent by this time next year.
Kiwibank Chief Economist Jarrod Kerr told RNZ that returning New Zealanders, coupled with a shorter lockdown than anticipated, is playing a key role in keeping the market afloat. 
"What we saw leading into lockdown was a lot of Kiwis coming home," said Kerr. "I mean, where else would you want to be in the world right now. More people equal more houses and the more demand for houses on a stock that isn't increasing as much puts pressure on price."