Facebook Shuts Down Fake China-Based Accounts Backing Duterte
The accounts beamed out content supportive of the Philippine president and his daughter's possible presidential aspirations.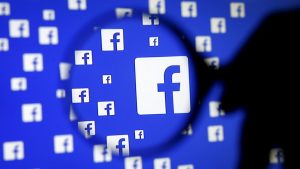 Facebook has shut down a host of fake accounts and pages for violating its policy on "foreign or government interference," including one China-based network that targeted political disinformation at users in the Philippines.
The social media behemoth said that it had suspended 155 accounts and 11 pages connected to the network, in addition to six Instagram accounts. The most widely followed accounts and pages were based in the Philippines, where they shared content supportive of President Rodrigo Duterte and commented on China's assertive actions in the disputed South China Sea.
In a statement, Nathaniel Gleicher, Facebook's Head of Security Policy, said that the accounts posted in Chinese, English, and Tagalog about a number of sensitive political issues, including maritime disputes and the political situation in Hong Kong.
"Although the people behind this activity attempted to conceal their identities and coordination," Gleicher said, "our investigation found links to individuals in the Fujian province of China."
The fake accounts also broadcast content supportive of President Duterte, who has adopted a friendly position toward China since taking office in 2016, and criticism of Rappler, a raucously independent news organization that has been critical of the Philippine president. In June, Rappler editor Maria Ressa was found guilty of "cyberlibel" charges, just one of a raft of pending criminal charges against her.
Most interesting of all, the targeted posts also offered backing to a possible 2022 presidential bid by Duterte's daughter Sara Duterte-Carpio, who previously succeeded her father as the mayor of Davao City on the southern island of Mindanao.
Facebook's revelation that state-backed entities are seeking to advance Sara Duterte-Carpio's candidacy points to the high geopolitical stakes of the next Philippine presidential election.
In recent months, the Duterte administration has toughened its stance on maritime disputes in the South China Sea. In an address to the United Nations General Assembly on September 22, Duterte voiced his unambiguous support for an international arbitral ruling that struck down nearly all of China's claims in contested waters.
At the same time, Duterte's relatively friendly stance toward China has offered Beijing a rare strategic opening that is set to expire when his term comes to an end in 2022. A second Duterte administration could be expected to sustain the president's relatively amenable policy toward China, while the election of just about anyone else is likely to see a reversion to the country's historically pro-American orientation.
As such, there is a good likelihood that this will be just the first of many state-backed social media interventions to come.
Gleicher also said that Facebook had also deactivated a second network based in the Philippines, which coordinated content "on behalf of a foreign or government entity." This account, which included 57 Facebook accounts, 31 Pages and 20 Instagram accounts, focused mostly on domestic political issues, including the recently-passed anti-terror bill and denunciations of Philippine communist groups.
Duterte has previously been accused of employing bots and "troll armies" to drown out critical commentary on social media networks including Facebook.