Is North Korea Changing Its Approach to Journalism?
A new report from a North Korean university stresses the importance of using social media in reporting.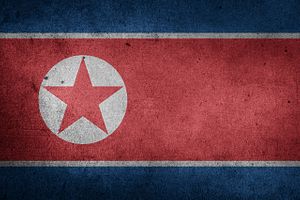 Signs have surfaced that North Korea has recently expanded its propaganda efforts to social media, especially Western outlets that are popular worldwide, such as YouTube.
The emerging presence of North Korean YouTubers is a good example. They are promoting the country through apparent scenes of daily life, adopting an informal and personal style popularized by YouTube creators in other countries.
But Pyongyang does not limit itself to using social media channels for propaganda purposes. One of the latest reports published by the North's Kim Il-sung University shows that the country sees foreign social media outlets as a "good source" for reporting.
The university argued in the paper that citing social media outlets can strengthen the "speed and influence" of news reports, as quoted Seoul-based online newspaper NK Economy.
In particular, the university paid attention to two Western social media platforms, Facebook and Twitter, and introduced details about them.
"As for major social networks, there are Facebook and Twitter," the university said. "Facebook is the world's largest social network that guarantees social activities on the internet, such as sharing text messages, photos, and fairy tales among people. Twitter is a kind of social networking service that allows subscribers to announce their own information and exchange news," it added.
The university said, "The number of users of social networking networks is much higher than that of general homepages… In August 2018, the number of subscribers of major social networking networks stood at 2.23 billion on Facebook and 3.36 billion on Twitter. This means that the impact is so great."
The university explained that because the vast majority of people around the world are using social media channels, there is an unmeasurable amount of information written, shared, and interpreted there that can offer a wealth of coverage to reporters.
The university continued to say that there are many advantages to report by using social media, but it also has certain limitations in determining the accuracy and authenticity of data and its value.
"This calls for journalists to have better judgment and eyes for the news as well as information identification and analysis capabilities. In other words, it is essential for journalists to have abilities to collect and analyze information on social media," it noted.
The university stressed the importance of using social media for news reporting, but it did not clarify if journalists in the North are using these networks when reporting.
But it added that reporters in the North are "widely using" the data available on various websites, including Naenara, which "allows them to collect the information more abundantly and clearly." Naenara is a North Korean internet portal website that provides similar features to Google, such as a keyword search.
The university's research is interesting because it provides new insight into journalism practice in the closed-off country.
In North Korea, journalists are considered as a part of the "highly trusted power group" of the society, but it is not a highly sought-after career path, Joo Seong-ha, a North Korean defector turned prominent journalist in South Korea, once noted in one of his columns.
"In North Korea, journalists are not as powerful as other government officials. Many of them are poor… So that their only interest is to use their personal connections to become senior officials of other powerful organization and get 'recognized' by the North Korean leader through flattery reporting that shows the utmost patriotism," he added.
This resulted in no critical reports, and North Korea media outlets are full of information that encourages others to learn and follow for the country, Joo noted.
The use of social media, however, could be among the first signs of change. In fact, North Korea's state-run Korea Central Television (KCTV) introduced a new format of reporting when the country was recently hit by typhoons.
KCTV aired a 24-hour live program to report on the typhoon Bobby in August.
At that time, a journalist appeared on the program and gave a live report on weather information such as rainfall, wind speed, and flood warnings, which is considered "unprecedented" and "Western-style," according to several South Korean media outlets.