What Will Indonesia's Internet Economy Look Like?
Absent improvements in regulation and licensing, the breakneck growth in Indonesia's digital economy will soon reach its limits.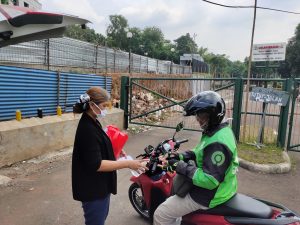 In 2016, Temasek and Google published a much-discussed report predicting that Southeast Asia's digital economy – including e-commerce, travel and digital media – would be worth $200 billion by 2025. The report also estimated that 52 percent of that market share would be dominated by Indonesia alone – meaning a $100 billion digital market giant was just a few years away. Google has updated its report regularly, finding in 2019 that the region's internet economy had already reached $100 billion and was now on pace to top $300 billion in 2025. This breakneck pace was still being led by Indonesia, with its digital economy – along with that of Vietnam – growing over 40 percent per year.
This is why billions of dollars in venture capital have been flowing into Indonesia's tech unicorns like ride-hailing and food delivery app Gojek, e-commerce giant Tokopedia and travel booking site Traveloka. Data from Bank Indonesia tells another part of the story, which is that digital transactions have accelerated at a staggering pace. In the month of December 2016, the central bank logged 79.2 million digital transactions worth 749.8 billion rupiah ($50.8 million). By December 2019, monthly transactions clocked in at 515.2 million worth 17 trillion rupiah ($1.2 billion).
The reasons behind this rapid growth are no secret. Indonesia has the largest population in Southeast Asia and per capita income growth, prior to COVID-19, had been growing along with cell phone and internet penetration. This allowed consumers to bridge many of Indonesia's notorious market inefficiencies. It is much easier to simply order up a motorbike taxi from your phone at an algorithmically determined price, for instance, than to find and then haggle with an ojek driver in the broiling Jakarta heat. By reducing these inefficiencies and making it easier for people to buy and sell things, the application of digital technology to Indonesia's favorable demographics has been driving rapid growth in the sector.
There is a limit to this type of growth, however. Eventually the inertia of population growth, consumer spending and more efficient transactions will run up against familiar obstacles such as poor infrastructure and logistics, as well as a regulatory environment prone to sudden changes. President Joko "Jokowi" Widodo's first term in office focused on the first obstacle by investing in infrastructure and expanding Indonesia's system of toll roads and airports. 2019 also saw the completion of the Palapa Ring project designed to improve internet connectivity throughout the archipelago. There is considerable room for improvement here, but transaction costs related to transportation and logistics have at least been plausibly reduced in recent years.
The regulatory environment is a different story, as Gojek's experience makes clear. In late 2015, the Ministry of Transportation suddenly banned ride-hailing apps, citing a 2009 law. Jokowi, who recognized early on the potential of these apps to induce capital inflows and economic growth, slammed the Minister of Transportation for the move, which was then quickly reversed. Gojek's founder was eventually appointed Minister of Education in Jokowi's new cabinet, but it is still common to see the app banned from malls, airports and bus stations by officials protecting local taxi cartels.
A similar story played out in the realm of digital media. When Netflix tried to enter the market in 2016, it was blocked by the state-owned telecommunications giant Telkom Group. For years, regulatory uncertainty loomed over the streaming service as it tried to work out issues related to taxation and locally produced content. In June of 2020, Telkom Group finally lifted the ban, yet a legislator from the Gerindra party immediately slammed the decision, maintaining that the legal issues had not been resolved. This kind regulatory and legal whiplash is likely to eventually blunt the growth of Indonesia's digital economy.
There are also unresolved questions related to the digital infrastructure of this rapidly growing market. Most pressing is in the realm of online payment systems, which remain highly fragmented. Bank Indonesia controls the issuance of e-payment licenses, and so far has only issued a few dozen. This means securing one can be the difference between life and death in the highly competitive e-commerce sector. The way the licensing system is set up now encourages a fractured digital payment environment that may prove problematic as it scales up. Bank Indonesia will need to decide whether it wants to emphasize competition and fragmentation over a more interchangeable system in which success is not exclusively tied to securing an e-payment license.
These basic questions of regulatory architecture and licensing will be the key to what Indonesia's booming digital economy ultimately looks like. At the moment, growth is being fueled by a combination of efficiency-enhancing technology and demographic trends; but if the regulatory and licensing side of the equation doesn't provide more clarity and consistency in the near future, the limits of that growth may soon be tested.