Rape Cases Surge in Nepal, Activists Question Death Penalty
While awareness about sexual violence in Nepal has increased, activists still face an uphill battle.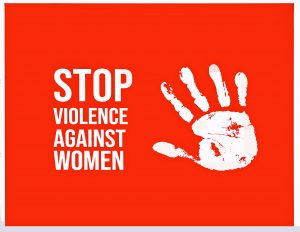 What started as an anthem protesting violence against women in Chile in 2019 has sparked a nationwide movement in Nepal. On November 7, around 1,000 young Nepalese women and men took to the streets to bring attention to rising rape cases and sexual violence in the region using the Chilean anthem "The Rapist is You!"
This was the second time that the group Ajhai Kati Sahane had protested on Nepal's streets. The group staged an earlier protest on October 10, in response to rising sexual violence in the Himalayan nation. This time, around 25 activists in each of Nepal's 40 districts took part in the flash mob, draped in black and holding placards against rape, alongside the sound of the traditional Newari musical instrument.
The protests were prompted after a 12-year-old Dalit girl from Bajhang district went missing on September 23. Her semi-naked body was recovered by family members at the nearby temple. Autopsy reports confirmed that the young girl was sexually assaulted. That was not the only case to rock the nation that month. On September 15, a teenage gang-rape victim took her own life in Saptari after she was reportedly forced into an out-of-court settlement by the village elders. Activists have also noted a spike in rape and acid attack cases during the COVID-19 pandemic, including a gang rape of a migrant woman in the quarantine facilities of an empty school.
Prakriti Bhattarai Basnet, one of the key campaigners of Ajhai Kati Sahane and the founder of Political Literacy for Women, stated that they started the group not just in response to rising sexual violence in Nepal but also against the call for "hanging the rapist." While there has been a renewed push for death penalty for rapists, youth activists and human rights organizations question the effectiveness of such a policy.
"In our country one politician is more powerful than the system itself. In a country where the system is not powerful and the person is more powerful, rapists are not going to be hanged," said Basnet. "People who don't have voices are going to be hanged."
In the 1990s, Nepal was one of the first countries in South Asia to abolish the death penalty. Its 2015 constitution explicitly prohibits laws that prescribe capital punishment. Nepal is also a signatory to various human rights charters like the Second Optional Protocol of the International Covenant on Civil and Political Rights, which mandate abolition of the death penalty. Nevertheless, similar incidents of sexual violence in Bangladesh and their introduction of death penalty has impacted the movement.
"We were fighting against the narrative and the narrative was being built in neighboring countries," Basnet added. "Further, the thing that impacted the most was when actors and big Kollywood [Nepalese film industry] celebrities came out in support of the [hang the rapist] movement."
Data from the Nepal police shows that the reporting of cases increased significantly in 2019-20 to 2,144 cases of rape and 687 cases of attempted rape in comparison to the 1,480 reported cases of rape and 727 cases of attempted rape in 2017-18. Basnet partly attributes this to the increased reporting of sexual violence in Nepal. There is rising awareness about the issue after widespread protests in 2018 in response to the rape and murder of a 13-year-old Nirmala Panta.
However, rape culture remains unaddressed. For instance, in a recent television interview right after the Saptari case, Ram Narayan Bidari, a National Assembly member, said that 90 percent of rape cases involving adults were "not rape cases." He added, "the trend of enjoying with consent while the relationship is sound and then making rape accusation when it goes sour has been increasing."
Just last year, the speaker of Nepal's lower house of Parliament, Krishna Bahadur Mahara, had to step down and resign after being accused of rape by an employee. By February of this year, he was acquitted of all charges, resulting in nationwide outrage over the "ingrained impunity" in the system.
After the first protest, anti-rape activists also faced an online backlash and a Facebook group was created by 16-20 year old boys called "Balatkari Sangathan" (rapist association), where young boys and men were boasting about raping women and making lewd and hateful comments about girls. The 19-year-old admin of the Facebook group was later arrested.
"With access to a lot of information, we are reinforcing that kind of mindset as well, particularly when we see one of the prominent parliamentarians saying that rape happens with the consent of girls and other politicians legitimizing this behavior," said Basnet. "Social media is not convincing the misogynists but poking them."
When it comes to Nepal's female parliamentarians, Basnet believes that while women in politics have increased due to Nepal's mandatory quota that requires 33 percent of parliamentarians to be women, these women are not in powerful enough positions in their political parties to talk about women's issues if their party is not talking about them.