Why Pacific Communities Rely on Facebook for Access to News
Facebook is set to reverse its block of news in Australia, but the interruption highlighted deeper information problems across the Pacific.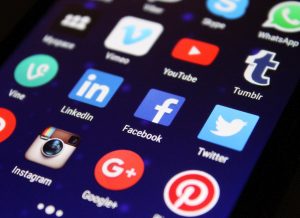 Despite Australia's current "Pacific Step-Up" policy, Australian media coverage of the Pacific has been in retreat in recent years. All major newspapers have left, as have most broadcasters, with the exception of the Australian Broadcasting Corporation (ABC), which maintains a correspondent in Papua New Guinea and a small team of Pacific-focused reporters in Australia. 
Sue Ahearn, former international editor at the ABC and the founder of The Pacific Newsroom, said Australia's media voice in the region has been "reduced to a whisper."
"The small specialist Pacific team that is left provides an excellent service but is stretched. The ABC, without shortwave transmitters, does not have the resources by itself to provide a comprehensive international multi-platform media service," she said.
Add COVID-19 to the mix and it was hard to imagine things getting any worse. Then late last week, unannounced, Facebook blocked all Australian news outlets from sharing content on its platform — inadvertently impacting many Pacific communities.
"For many in the Pacific, Facebook is the internet. People use it to contact loved ones, but also to access news, weather information, disaster alerts and so on. Facebook is by far the most frequently used platform in Papua New Guinea, Solomon Islands, Fiji, Kiribati and elsewhere," said Amanda Watson, an expert on digital technology in the Pacific at the Australian National University. "Those who have worked out how to use Facebook may not know how to go to a website or use a search engine."
Watson said one of the major issues is that Pacific telecom companies offer Facebook as a cheaper data pack.
"For example, Our Telekom in Solomon Islands sells Facebook data cheaper than other data. In Papua New Guinea, Digicel has a 3-day data option for PGK10 that includes 300MB of data for general use plus 700MB for Facebook. Similarly, a 7-day option is PGK20 for 600MB plus 2000MB (2GB) of Facebook data," she said.
Ahearn added that without credible news on Facebook, misinformation will be rife. 
"The Pacific Newsroom has become the town square of the Pacific where people can share an opinion and stories. Facebook has allowed this to happen," she said. "In the absence of accurate, trusted and timely information, rumor, speculation and innuendo fill the vacuum. I've seen this so many times in the Pacific. In Samoa, 83 children died because of a drop in measles vaccinations and misinformation by anti-vaxxer groups."
Ahearn also noted that while there are many great Pacific-based news organizations, Pacific journalists often face government and military censorship, and therefore leak important stories to the foreign press.
"Having stories broadcast by Australian media allows them to follow up issues that otherwise might be too hot to handle," she said. "[As] editor of ABC International, there were many times when Pacific journalists fed us stories because they were too sensitive to cover locally."
Australia's Minister for the Pacific Zed Seselja accused Facebook of "impeding public access to high-quality journalism in Australia and across the Pacific."
"In many Pacific countries Facebook is the primary avenue to access legitimate Australian news content, and for many Pacific Islanders, Australian news is a key source of reliable, fact-checked, balanced information," he told the ABC.
Facebook's ban came after the Australian government drafted a law that would force the tech giant to pay news organizations for their content. It was reported earlier today that the government would amend the law in exchange for Facebook reversing the block. In a statement, Facebook said it plans to restore news on Facebook in the coming days but also stated that "we will retain the ability to decide if news appears on Facebook so that we won't automatically be subjected to a forced negotiation."
Pacific media experts welcome Facebook's announcement and are eager to see news return to Pacific Facebook pages as soon as possible.
"In the meantime, Pacific Islanders may need to rely on other mediums, such as radio, television and newspapers for their news updates. This will leave a hole in some communities though, because those are not available in all places," said Watson.