Local Council Elections a Big Test for Kyrgyzstan's 2019 Gender Quota Law
The gender quota in local councils is no panacea, but it is an important step in creating the capacity to address the challenges women face in Kyrgyzstan.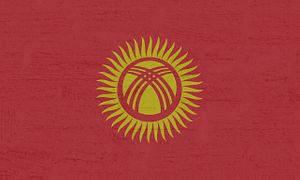 The last year has been incredibly difficult for women in Kyrgyzstan. At the beginning of the pandemic, masked thugs attacked a peaceful march in defense of women's rights; domestic abuse rates are through the roof as families have been locked down and many stuck without work; women have borne the brunt of economic insecurity triggered by the pandemic's shrinking of informal markets. But women across the country are flexing political power – both through grassroots organizing and through formal channels of governance – to effect change.
On March 8, 2021, activists organized Kyrgyzstan's largest peaceful march in celebration of International Women's Day. As in previous years, local courts tried to ban peaceful assemblies just days before the planned rallies. The initiative "8/365" successfully appealed the decision, and more than 600 people were able to gather for the march in Bishkek. Participants carried signs demanding that they need "safety, not flowers" and that "real men support women's equality." Other gatherings took place in cities across the country, with more than 50 people marching in Osh.
That these marches took place without violent intervention from the police or passersby constitutes a major, though certainly not decisive, victory for Kyrgyzstan's women's movement. But grassroots activism is not the only way that women are getting involved in politics.
In just a few weeks, 9,800 women are running for positions in 448 local councils across Kyrgyzstan. More than 2,800 of them are guaranteed to secure seats, according to a law establishing gender quotas for local councils passed in June 2019. The law reserves 30 percent of seats in each village council for women, a slightly different set-up than the party-list quotas at the national level, which have resulted in fewer women holding office in Kyrgyzstan's parliament, the Jogorku Kenesh.
The local elections coming up on April 11 will mark the first big batch of elections since the law was passed. Women make up 31 percent of the 30,000-some candidates who have thrown their hats in the ring for seats in local councils. On average, city-level elections have higher proportions of women running than village-level ones, with women making up 38 percent of candidates in city council elections but only 28 percent in village council races countrywide. This disparity in gender ratio at the candidate level does not necessarily mean trouble for fulfilling the quota, however.
Take the experience of Saruu, a village in Issyk Kul region and the first municipality in Kyrgyzstan to hold local council elections after the gender quota law passed. Sixteen of the 79 registered candidates, just 20 percent, were women. Days before the election, in September 2019, men in the village wrote a letter to then-President Sooronbay Jeenbekov claiming that the quota was a "disregard for [their] civil and male rights." In the end, women secured nine of the council's 21 seats – 42 percent, far above the level dictated by the quota.
Fortunately, since the first election in Saruu, a tapestry of efforts crossing government bodies, civil society organizations, and local media have worked to shift gender stereotypes and support those interested in getting involved with governance. Kyrgyzstan's Central Election Commission organized trainings in all seven regions in February and March of this year; the trainings laid out Kyrgyzstan's election laws in addition to boosting women's public speaking and PR skills. The Development Policy Institute's initiative, a "School for Future Deputies of Local Councils," has taken a longer time horizon to build the capacity of women interested in getting involved in government. The first trainings were held in January for 50 women from across Kyrgyzstan, and sessions will continue through September 2021 for those who win seats in their local council.
The gender quota in local councils is no panacea for the problems women face in Kyrgyzstan every day, but it is an important step in creating capacity to address these problems outside the national legislative branch. This nudge at the village level to include women in political processes stands to challenge and shift gender stereotypes, to give women a chance to fight bride kidnapping and domestic violence head-on, and to gain much needed experience to run for higher level positions.