Poor Access to Safe Abortions Is Killing South Asian Women
Even in countries where abortion is legal, access to safe abortions remains challenging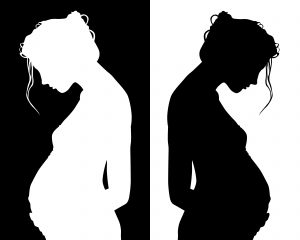 One in every four maternal deaths around the world happens in South Asia. Lack of access to safe and legal abortions and contraceptives is a leading reason for the region's high maternal mortality rate. According to the World Health Organization (WHO), less than half the abortions in South and Central Asia were safe.
In Bhutan, which has a 1.4 percent case fatality rate, one of the main reasons for maternal mortality is abortion complications. Section 146 of Bhutan's Penal Code legalizes abortion only if it is to save the life of the woman, or if the pregnancy resulted from incest and rape or the mother is not of sound mental condition. Denied access to safe abortion, many Bhutanese women cross the border to neighboring India, where abortion, while legal on most grounds, remains dangerous.
India's new abortion law expands access to abortion by raising the gestation limit for abortion from 20 to 24 weeks and removing marital status as a limitation for abortion. Yet the law continues to deny women's agency and leaves the final say to the doctors. Nepal is the only South Asian country to allow women access to abortion on request.
Even in Nepal and India, the two countries with comparatively liberal abortion laws in South Asia, access to safe and legal abortion remains limited and the implementation of these laws has largely undermined their impact. Obstacles to access safe abortion include difficulty finding providers, substandard conditions in health facilities, lack of awareness of the legal status of abortion, and fear of stigmatization.
Despite legalization of abortion since 2002, only four in 10 women in Nepal are aware that abortion is legal, according to the 2016 Demographic and Health Survey. Less than half knew a place where these safe abortions could be accessed.
A recent study by the Guttmacher Institute, an American research organization that studies sexual and reproductive health and rights around the world, found that in India, Nepal, and Bangladesh, the proportion of illegal abortions ranges from 58 percent to 90 percent. The same study finds that between 22 percent to over 50 percent of facilities in these countries turned away women who would otherwise be eligible for an abortion or menstrual regulation procedures.
Despite abortion being legal in India since the passage of the Medical Termination of Pregnancy (MTP) Act, 1971, 10 women die every day due to unsafe abortion. Only two in five abortions that occur in India annually are considered safe.
A recent study reveals that less than 40 percent of public sector facilities that are permitted to provide abortion services in India and Nepal actually do so. In Bangladesh, the figure is 53 percent. The researchers also find that there are disproportionately fewer abortion care facilities in rural areas than urban ones in the three countries. Poor and rural women have to depend on the least safe methods and providers and are thus more likely than other women to experience severe complications from unsafe abortion.
Women are more likely to be vulnerable, both financially and physically, when they pursue illegal abortions. The risk of prosecution often deters women from seeking essential care and this puts their life at risk. A study of 56 women admitted for post-abortion care to five government hospitals in Sri Lanka found that they delayed seeking medical care because they feared being reported to the police.
Illegal abortions continue to be easily available and accessible in Sri Lanka, which alongside Afghanistan, has some of the most restrictive and punitive abortion laws in the region. There is little data on the scale of abortions in countries where it is illegal. The most recent data for Sri Lanka is from 1998, when a United Nations Population Fund report that estimated the abortion rate was 45 for every 1,000 women of reproductive age. The Sri Lankan government's attempts to reform its abortion laws in 1995, 2011, and 2013 have failed due to anti-abortion sentiment.
In Pakistan, where abortion is permitted only to save a woman's life or protect her physical health, a survey of health professionals found that only 68 percent of women who have clandestine abortions obtain the procedure from doctors, nurses, or midwives. The remaining women have an elevated risk of complications, because they go to traditional providers (24 percent), rely on pharmacists or other commercial outlets (5 percent), or self-induce (4 percent). Urban women are twice as likely as rural ones to seek professional help.
Pakistan is estimated to have one of the highest rates of abortion in the world, according to a 2012 study by the Population Council, a non-profit that advocates for family planning. The annual abortion rate was estimated to be 50 per 1,000 women for women aged 15 to 44.
Abortion, along with birth control, remains a taboo in Afghanistan, the country with the highest birth rate in Asia. Abortion is legal in Afghanistan only if the mother's life is in danger or there is a risk of the child being born with severe disabilities. Every two hours a woman dies in Afghanistan due to pregnancy-related causes.
"Reproductive rights are considered to be an inseparable part of women's human rights and within that the right to abortion is seen to hold an important place," stated the Supreme Court of Nepal, 2009, in the groundbreaking Lakshmi Dhikta v. Nepal case.
Women in South Asia, like their Nepali sisters, have a fundamental right to their body and safe and legal abortion.