Afghanistan-Pakistan Ties Fray Further Over Abduction of Afghan Ambassador's Daughter
At a time when the two countries should be engaging more to resolve misunderstandings, they have recalled their ambassadors.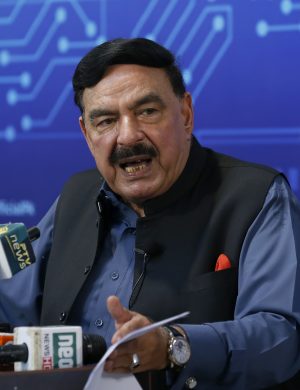 Afghanistan has recalled its ambassador to Pakistan, Najib Alikhil, following the alleged abduction of his daughter, Silsila Alikhil, in Islamabad last week.
If anything, the incident has revealed how fragile the Afghanistan-Pakistan relationship is and its increasing susceptibility to attacks by third parties. There is reason to believe that the bilateral relationship will weaken further in the coming weeks and months.
The timing of the incident couldn't have been worse for the two countries. It has come at a time when Kabul and Islamabad are struggling to keep the bilateral relationship afloat.
While Pakistan continues to say that it is sincerely invested in the Afghan peace process, and only wants an Afghan-led, Afghan-owned peace process, the government in Afghanistan refuses to accept such Pakistani claims.
As Taliban attacks on the Afghan security forces grow, senior government officials in Kabul have accelerated their criticism of the Pakistani government and its security agencies. On July 10, while addressing a gathering in Khost province, Afghan President Ashraf Ghani said, in a veiled criticism of Pakistan: "If you love Afghanistan, then promise that you will not follow the Durand Line, promise that you will not turn on the one-way path, promise that you will not give Afghanistan's water to others and will not serve others."
The Durand Line is a 2,640 km long border between Afghanistan and Pakistan, which the former refuses to accept. The rejection of the border by Afghanistan is seen by Pakistan as a serious threat to its territorial integrity.
On July 16, Afghan Vice President Amrullah Saleh accused the Pakistani government of providing air cover to Taliban fighters in the strategic border region of Spin Boldak.
"Pakistan air force has issued official warning to the Afghan Army and Air Force that any move to dislodge the Taliban from Spin Boldak area will be faced and repelled by the Pakistan Air Force. Pak air force is now providing close air support to Taliban in certain areas," Saleh said in a Twitter post. Pakistan rejected the allegations by saying that such statements undermine the country's efforts to play its part in an Afghan-led, Afghan-owned solution.
Many in Islamabad are of the view that the current regime in Kabul and the Afghan political leadership may not have a significant say in any potential future government. It does seem, therefore, that attacks from Ghani and Saleh are meant to dent and politicize Pakistan's role in the Afghan peace process. Essentially, Ghani and Saleh's anti-Pakistan rhetoric is meant to appease Afghanistan's security forces and other actors that are opposed to Pakistan's role in Afghan affairs.
Moreover, accusations that Pakistani security agencies may have been behind the abduction of the ambassador's daughter don't make any sense. Why would Pakistan's security agencies want to invite criticism when they know that such a development would only embolden forces that want to isolate Pakistan's role in Afghanistan and create further bitterness for Islamabad among Afghans?
Arguably, the incident is one of the rare occasions when both the Afghan Taliban and the Afghan government have criticized Pakistan and demanded answers.
Following the incident, Taliban spokesperson Suhail Shaheen said in a statement that the group urges "the government of Pakistan to step up its efforts to arrest and punish the perpetrators so that such acts do not give rise to hate between the two nations and the spoilers don't have ground to misuse it."
However, the Taliban's statement seems to be aimed more at signaling that the group is independent of Pakistan's influence. If the group had not issued a statement, it would have given Ghani and his allies an opportunity to attack the Taliban as Pakistan's stooge.
The last part of the Taliban statement, warning Pakistan about spoilers, could imply that the abduction was the work of those who want to put Pakistan and Taliban's relationship under the spotlight.
Authorities in Pakistan have rejected Afghan claims that Silsila was abducted. "She was not kidnapped, we have simply registered a case in which [she] says she was kidnapped," Pakistan's Interior Minister Sheikh Rashid Ahmed said last week. Islamabad Inspector General of Police (IGP) Qazi Jamilur Rehman said that the "impression given [about her abduction] is not corroborated by the evidence we have collected."
Pakistan's National Security Adviser Dr. Moeed Yusuf said that the case of Silsila's alleged abduction "is part of an orchestrated campaign of which various fronts have been opened against Pakistan."
Islamabad alleges that the abduction was staged to malign Pakistan's image, and to give an impression that the security situation in the country has deteriorated. Pakistan has now recalled its ambassador from Afghanistan.
The deterioration in bilateral ties come at a very crucial juncture. If anything, both countries need to increase engagement and openly discuss issues that could undermine their partnership. We will see more ruptures in the bilateral relationship in the coming weeks, as Islamabad and Kabul gear up to plot against each other's interests.