Illicit Sale of Kidneys is Thriving in Assam
Demand for kidneys far exceeds supply, creating a thriving Indian black market in the vital organs.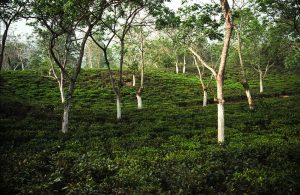 The northeastern Indian state of Assam has been rocked by a scandal involving an illegal trade in human organs, in which people from impoverished families were reportedly being been duped into selling their kidneys.
A little over a week ago, an illegal organ racket was unearthed at Dakhin Dharamtul village located about 70 kilometers east of the capital, Guwahati. Three persons, including a mother and son duo, were arrested for allegedly luring people into selling their kidneys.
Morigaon superintendent of police Aparna Nataraj was quoted by the media as saying that 10 people in the village have been identified as victims of the racket. A probe is on, she said, to ascertain if more people in the area have sold their kidneys.
It was on the complaint of a man claiming to have been paid only Rs 50,000 (around $630) after being promised Rs 600,000 for a kidney that police began investigations. They arrested the woman, when she returned to Dakhin Dharamtul village looking for more prospective kidney donors.
Apparently, most of those who sold their kidneys did so owing to high debt from loans and unemployment resulting from the lockdowns that were imposed by the government to contain the spread of COVID-19. The victims claimed that the accused lured them into selling their kidneys by offering them around Rs 400,000 to Rs 600,000 per organ.
During the recent elections to the Assam state assembly, the Bharatiya Janata Party promised to waive loans availed by women from microfinance companies. After coming to power, however, it excluded some categories of people from the scheme, such as those who pay income tax, own four-wheeler vehicles, or have an annual income of more than Rs 100,000.
According to police, the kidney transplants were done at the Kolkata-based Rabindranath Tagore International Institute of Cardiac Sciences. The hospital has issued a statement denying that it violated any law as it obtained "affidavits" and "NOCs" (no objection certificates) from the concerned agencies before the transplants were conducted.
Meanwhile, even as the Assam government has ordered an inquiry into the Dakhin Dharmtul kidney racket, another has been unearthed at Dibrugarh. Apparently in April, a tea garden worker from Dibrugarh district had sold his kidney to an agent for Rs 350,000. Police are investigating the case.
It is suspected that several other daily wagers working in the tea gardens were lured by touts to sell their kidneys in a process similar to what has already been exposed at Dakhin Dharamtul.
India has enacted strict laws to curtail the illicit trafficking of human organs. The Transplantation of Human Organs (Amendment) Act 2011 prohibits the buying and selling of human organs. The law stipulates fines ranging between Rs 500,000 to Rs 10 million and imprisonment for a maximum term of five years for violations.
When the proposed donor and the recipient are not relatives, the act makes it mandatory for an authorization committee to ensure that no commercial transaction happened and that no payment was made to the donor or any other person.
Clearly, these stringent provisions have enough loopholes that have enabled racketeers to prey upon financially marginalized people. In Dakhin Dharamtul village in Assam, the victims alleged that they were prepared by middlemen to impersonate the relatives of the recipients.
Rackets involving trade in human organs have surfaced often from different parts of the the country and several people have been arrested. Two years ago, a massive racket spanning New Delhi and Uttar Pradesh was unearthed after the arrest of an official and a doctor working in reputed hospitals in the Indian capital.
Similarly, in 2017, a man named Amit Kumar was arrested at Dehradun in Uttarakhand state. The police investigation revealed that he had been arrested several times before but jumped bail to return to his business – the illegal trade in human organs – which spanned several states and involved dozens of touts and middlemen.
India has a high demand for kidneys. Every year, more than 200,000 people need a kidney transplant but no more than an estimated 8,000 manage to get them. The gap between the demand and supply for kidney offers immense scope for the illicit organ market to thrive in the country.