Muslim Women in India 'Auctioned' Online Using GitHub
Activists, artists and journalists found their names and photographs displayed on the site without their consent.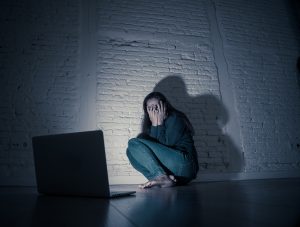 "They targeted us because we are women, we are Muslim and we are outspoken," said Noor, a public health professional, who woke up on Monday to find she's being "auctioned" online on a GitHub website, "Sulli Deals." 'Sulli' is a derogatory word for Muslim women.
Noor was not the only one. Nearly 80 Muslim women, mostly artists, researchers, journalists, and students, who are active on social media, found their identities doxxed and their pictures and names displayed on this site without their consent, alongside derogatory and objectifying titles like "Your sulli deal of the day is…"
"I was enraged, how low can you stoop just because you hate us? It is plain Islamophobia. We were on the ground, we were working for the people and we were occupying space," Noor said.
Throughout the pandemic, she has been working with various non-profit organizations to raise awareness and funds for everyone, from COVID-19 victims to Rohingya refugees, who lost everything in the fire at the Kanchan Kunj camp in Delhi. This is not the first time Noor has faced hate and abuse online for her identity, but she didn't expect such a coordinated campaign.
"It is not easy to build a website on GitHub and this one had animation and clear language. There are educated people involved here," Noor said.
The website on GitHub, an open-source software development platform, claimed to be a "community driven, open-source project." According to the victims, many from the "right-wing ecosystem" posted and shared the website on Twitter. Ajeet Bharti, ex-editor of Op-India and co-founder of Do Politics, came under fire for promoting the website. "If someone brings a good deal to general mass, what can be wrong," he tweeted.
No action has been undertaken against Bharti.
Since Sunday, some women have deactivated their accounts and others have filed FIRs and complaints with the police but remain despondent.
"These people are not sorry, they are not scared, because they know nothing will happen to them," said another woman targeted by the website. "If the police had intended, these people would have been found by now and these potential rapists would have been behind bars."
After a massive push to report GitHub, the website content has been taken offline and the account has been suspended. However, the Microsoft-owned company has not reverted to the women regarding the account's identity nor has it announced any formal investigation into the matter.
An anonymous Twitter account has claimed responsibility for building the website with a used proton mail and a paid VPN. The account's owner said that he plans to restart the page and has already started putting up the code.
"Abuse is abuse. As women, we walk down the street, and we are pinched and touched without our consent. The only difference, and the most frustrating part about this, is that I still don't know who is behind this," said pilot Hana Mohsin Khan, who found out about her picture on Sunday night. She has not slept well since.
The women, who were doxed, are also facing moral policing from some in their own community for posting their pictures on social media.
"They are telling us this was bound to happen if, as Muslim women, we put our pictures online," said Khan. "This is victim-blaming. Those behind this think women are soft targets, that we will be shamed as a society. It is our community's responsibility to not let them win."
The GitHub site comes just a few weeks before Eid-ul-Adha, which Muslims will celebrate this year on July 21.
Many Muslim women see this as an escalation of the cyberbullying, harassment and policing of Indian Muslim women online from the deepfake sex tapes of journalist Rana Ayyub to the character assassination of activist Safoora Zargar during her trial last year.
"We don't fit in as the perfect victims, we don't fit into their narrative of Muslim women. Their idea of a Muslim women is fundamentally flawed. We are targeted because when we talk, people listen," said Khan.
Last year's Eid also saw a similar virtual "bid" on YouTube over Pakistani Muslim women's photos by the Indian YouTube channel "Liberal Doge." The channel is said to be run by a man named Ritesh Jha, reports Newslaundry and The Quint, based on multiple social media posts. The "Liberal Doge" started a livestream and put up another video yesterday boasting about how no action was taken against it. A man is also heard abusing the Twitter account "K" that sounded the alarm about Sulli Deals.
"We have grown a very thick skin. If they think we will be scared, or we won't be vocal, they are wrong. We are not letting them win," said Noor. "I will do my work no matter what you put me through."