Inflation Amid the COVID-19 Pandemic Fuels Labor Unrest in Kazakhstan
In the first half of 2021, there were more strikes in Kazakhstan than in the entire 2018 to 2020 period.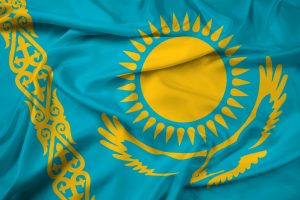 On August 23, 2021, around 500 workers of the West Oil Software company in Mangystau province went on strike. The striking oil workers claimed that their wages are too low for the high cost of living in Kazakhstan, especially when some families lost their additional source of income with livestock deaths due to recent droughts. According to the Ministry of Labor, since the beginning of 2021, rising prices have forced more than 1,700 workers to strike in the three oil-rich western provinces of Kazakhstan.
As the COVID-19 pandemic continues to ravage the Kazakh economy, within the first half of 2021, the Oxus Society's Central Asian Protest Tracker registered a rise in social discontent, as illustrated by 435 recorded protest activities in Kazakhstan. The data indicates a significant surge in protests related to income, labor, and welfare issues. Between January and June 2021, the tracker recorded 39 strikes, while some sources indicate that the number is slightly higher at 50. In comparison, out of 780 registered protests from 2018 to 2020 in Kazakhstan, only 30 were strikes. 
This year hundreds of workers, including medical personnel, ambulance drivers, schoolteachers, public transportation employees, construction workers, and food couriers, went on strike demanding better wages and working conditions in Kazakhstan. Additionally, some workers, like Oil Construction Company personnel, went on a hunger strike protesting a local court's decision to suspend the work of the local trade union for six months. 
Based on data from the Ministry of Labor, most of the labor disputes occurred in the western part of the country. Out of 21 companies that experienced labor strikes, 18 enterprises are located in Mangystau province, two in Atyrau, and one in West Kazakhstan. 
In July 2021, workers of at least 10 different companies in Zhanaozen organized the year's largest walkouts. Ten years after violent clashes between Kazakh law enforcement and striking oil workers, which resulted in the death of at least 16 protesters, the oil town of Zhanaozen again became the epicenter of labor unrest. However, companies and local governments are more willing to make concessions rather than allow the situation to deteriorate as it did in 2011. Most striking workers this year returned to work after their employers agreed to meet their demands.
Even though companies may have reached a compromise with their personnel, the overall economic recovery in Kazakhstan has been uneven and slow, resulting in an 8.4 percent increase in the inflation rate in July, the highest rate since December 2016. According to the National Statistics Bureau, at the end of July, food prices increased by 11 percent. To add insult to injury, this summer's extreme droughts have left farmers without hay and water for their cattle. In Mangystau, more than 1,000 horses, cattle, and sheep have died because they did not have anything to graze on.
At the same time, a third wave of COVID-19 hit Kazakhstan more severely than previous waves, forcing the Kazakh authorities to label all regions as "red zones" and introduce new restrictions. Cases of COVID-19 have spiked. On August 6, Kazakhstan hit a high of 7,899 daily new cases. Since then, daily new cases have come down slightly but remain high: On August 26, 2021, Kazakhstan registered 6,358 new COVID-19 cases, 115 new deaths, 377 pneumonia cases, and 26 deaths. In total, Kazakhstan has so far recorded more than 850,000 cases, according to WHO data, with 12,936 deaths. 
The World Bank's summer 2021 economic update on Kazakhstan reports that the uptick of new cases could prolong the decline in the labor market. As of March 2021, a third of workers from the bottom 40 percent of the income bracket remained unemployed after losing their jobs due to the pandemic. 
The dire economic situation exacerbated by the COVID-19 pandemic has undoubtedly affected the cost of living in Kazakhstan. Low-paid workers went on strike as a last resort to be heard by company management. Last year the Ministry of Labor introduced amendments to the Trade Union Law allowing local and industrial tier trade unions to register without affiliation with a national trade union body and freely define their structure. After a series of criticism, the International Labor Organization welcomed these improvements. However, the many protests demanding better working conditions in Kazakhstan's oil industry in 2021 indicate that workers' rights are still a critical problem. These labor issues are also most likely to have negative long-term implications, such as questions about workers' health and whether the extractive industries are really contributing to the sustainable development of cities where they are based.