Afghanistan Can't Pay Its Electricity Bills
Afghanistan imports a majority of its electricity supplies, and the bills have not been paid.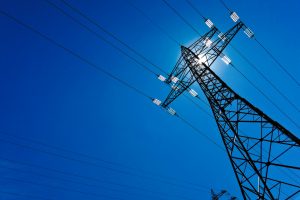 Afghanistan imports most of its electricity: 78 percent of its electricity needs according to a recent Bloomberg report. The country's state power company, now under Taliban management as is the rest of the Afghan government, reportedly has appealed to the United Nations Assistance Mission in Afghanistan (UNAMA) for $90 million to settle nearly three months of unpaid electricity bills.
Last week, the acting head of Da Afghanistan Breshna Sherkat (DABS), the Afghan state energy monopoly, Safiullah Ahmadzai, told the Wall Street Journal, "Our neighboring states now have the right to cut our power, under the contract… We are convincing them not to do that and that they will get paid."
Ahmadzai said Afghanistan usually pays $20-$25 million a month to Uzbekistan, Tajikistan, Turkmenistan, and Iran for electricity. Those bills have gone unpaid, with the Taliban disconnected from the Afghan government's internationally stashed and frozen reserves and collections from domestic electricity customers slowing to a trickle.
According to TOLO News, DABS is working on a procedure to sell off the property of former government officials who haven't paid their electricity bills. DABS says the total amount owed to the company is around 500 million Afghanis (around $5.5 million). But even that won't but scratch the surface of what is owed.
So far, Afghanistan's neighbors have kept the lights on. Uzbekistan continues to supply electricity, as does Tajikistan, despite Dushanbe's verbal quarreling with the Taliban. 
But winter is coming and so far UNAMA has not responded yet to the Taliban's request for aid to pay its bills.
There is the possibility that Tajikistan, in particular, cuts off the electricity supply to Afghanistan as a further escalation of its tensions with the Taliban. But there is a more practical reality to consider as well. The winter of 2020-2021 provides a preview of potential problems as Central Asia's electricity exporters will need to grapple with the needs of their own populations.
One potential problem is technical glitches — hard to predict, of course, but a real possibility. In early 2021, Uzbekistan's exports to Afghanistan suddenly dropped off due to technical problems. As TOLO News reported at the time, in a 24 hour period Kabul had just 20 minutes of electricity. Afghans were understandably frustrated given that the country was paying $100 million per year to Uzbekistan for electricity. Supplies were restored within a week, but technical problems remain an ever-present threat. 
Technical problems can also be fomented by environmental problems. Last winter, Tajikistan was rationing electricity domestically due to lower-than-usual levels at the Nurek reservoir and dam, but was pushing to increase revenue-generating exports. Earlier, however, in the summer of 2020, Dushanbe was forced to cut its usual supplies to Uzbekistan in mid-July and to Afghanistan in late July 2020. Supplies resumed when conditions improved, but climate change's impact on the amount and timing of snow, ice melt, and rain — all necessary to run the region's hydropower plants — will only grow.
And then there are security risks. Back in 2016 it was the Taliban blowing up electricity pylons carrying Uzbek electricity, but the Taliban are not the only gang in town. On Monday, the Taliban claimed to have raided the hideout of an Islamic State cell in Kabul following a bombing at a mosque on Sunday. Now that the Taliban are in power, they will have to deal with their own foes — and electricity infrastructure is an easy target. 
Finally, there's politics. As noted above, Tajikistan's friction with the Taliban may influence its decisions to keep the power on or cut it off — especially as winter demands ratchet up domestically. The matter of electricity is a point of leverage over the Taliban for the country's neighbors and partners. But the cost of punishing Afghanistan for nonpayment, either for actual financial reasons or political reasons, will be borne most acutely by average Afghans when the lights go out.