World Stands by as a COVID Crisis Unfolds in Papua New Guinea 
With countries like Papua New Guinea on the edge of crisis, richer countries can do more to help supply vaccines and mitigate hesitancy.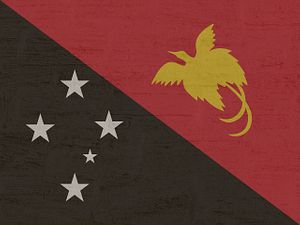 A crisis that's largely hidden to the world is unfolding in Papua New Guinea (PNG) as COVID-19 surges, overwhelming an already fragile health system with an escalating toll of sickness and death. Most of this suffering could be avoided. Much more needs to be done to prevent this crisis from crippling Papua New Guinea for years. 
As many countries bask in the freedoms that come with having most of their populations fully vaccinated, Papua New Guinea is facing a tsunami of COVID-19 infections. Low testing levels and positive test rates around 85 percent, combined with the highly contagious Delta variant all indicate that infections are considerably higher. The virus is surging unchecked.  
The country's fragile health system is on the edge of collapse, as hospitals fill with COVID-19 patients in need of oxygen and ventilators. Other vital medical services have been cancelled or scaled back as health staff are consumed with treating COVID-19 patients. PNG already has high rates of infectious and chronic diseases such as malaria, tuberculosis, cancers, and diabetes, according to numerous studies including a recent analysis by the University of Melbourne. Thousands of people are going untreated for these serious health conditions as the country's under-resourced healthcare system buckles under this coronavirus wave spreading at an alarming speed. In many areas there is poor maternal and newborn health. Diverting most health services to COVID-19 will have devastating and long-lasting effects.  
As the virus spreads, the social impacts in PNG are skyrocketing, particularly for the young, the elderly, and poor households.
Even before this latest surge of the Delta variant, in December last year, the World Bank reported that families reduced the number of children sent to school, crops and harvests were sold early for much-needed cash, and nearly a third of families cut back on meals. This latest COVID-19 wave is crashing over one of the poorest countries in the world. Almost 40 percent of the population already lived below the poverty line before the global pandemic began.  
A vaccine push has helped contain outbreaks of the Delta variant in Australia's most populous states, New South Wales and Victoria, keeping hospital beds available and allowing stalled economies to restart. For Australia's nearest neighbor, PNG, this vaccination solution is a fading possibility.
Only 0.67 percent of PNG's population of around 9 million are fully vaccinated against COVID-19 according to Oxford University's Our World in Data, due to a combination of extreme vaccine hesitancy and issues matching vaccine supply with effective distribution. 
There are huge distribution hurdles in a country where 35 percent of the population lives more than 10 kilometers from a national road, whether in deep jungle-covered mountains or remote coastlines. Around one in six people in PNG have no access to roads at all, according to the PNG World Food Program Logistics Capacity Assessment. 
Fueled by social media, misinformation has spread across the country faster than the virus, increasing vaccine hesitancy and leading many people to believe that COVID-19 vaccines are dangerous. 
Views are mixed, with 45 percent of respondents agreeing to be vaccinated according to a PNG government-WHO study, conducted in May, while one in three people said they would not get the jab. One in five people were unsure, due to concerns about vaccine development and safety.
This same research found that the top three sources of information about vaccines are social media, internet searches and news media. Efforts are underway to counter the misinformation with clear campaigns about the virus and benefits of vaccines. These efforts must be scaled up rapidly. Yet it's proving a huge challenge in such a diverse country, made up of more than 7,000 distinct cultural groups.  
In PNG the pandemic has accentuated fractured lines between the haves and the have-nots. Globally, poorer countries and marginalized communities are missing out on the vaccine. Around 48 percent of the world's population have received at least one dose of a vaccine; however, only 2.9 percent of people in low-income countries have received one jab.
The global vaccine divide is shocking. Canada leads the world, purchasing 11 vaccine doses per person. Australia is not far behind at more than nine doses each, while Europeans and the British have seven, according to Duke University's Launch and Scale Speedometer.  
Each person needs two shots, or three with a booster, for most of the vaccines in circulation so far. PNG has only received enough doses for one in every 14 people. 
It does not have to be this way. Richer countries, which have successfully vaccinated most of their population, must urgently turn their words into action and share or donate vaccine doses.  
Australia, a country that is producing 50 million Astra Zeneca doses, has been playing a vital part sharing vaccines with its neighbors and can help vanquish COVID-19 in the Pacific.   
Every day this virus surges, there is risk of more deadly variants. As infections and deaths spiral in PNG, we need to reach both arms and minds at the last mile. COVID-19 needs to be contained everywhere.