Where Are 'New' Uzbekistan's Promised Reforms?
The reelection of Uzbekistan's president was a foregone conclusion. The real question is: Where are the promised reforms?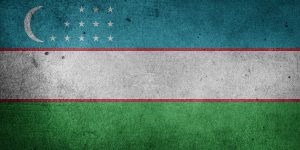 When Uzbekistan began releasing the political prisoners it had locked up during the decades of Islam Karimov's authoritarian rule, many people hoped it was the beginning of desperately needed change. I myself was released from prison in 2017. Some things have changed in my country since 2008, when I was imprisoned on fabricated charges. Beginning in 2016, economic reforms were introduced as the new president, Shavkat Mirziyoyev, announced his goal of establishing a democratic state. I was filled with hope, but also skepticism that the person who served as Karimov's prime minister for 13 years and helped make his repressive regime tick would bring about real change.
Unfortunately, while President Mirziyoyev has made many promises of reform, most have been tossed aside like so many peanut shells. 
Thousands of prisoners who were denied due process continue to sit in Uzbekistan's prisons, according to a recent U.S. government report. One of them is Asad Tursunov, teacher of the year for mathematics in 2006 and 2007. In 2008 he was handed a 19-year sentence on fabricated charges, and is still in prison. While I was imprisoned for nearly 10 years, I met many others in the same labor camp who were being punished, like me, for their human rights activities. In part for this reason, I have dedicated myself to helping Uzbekistan's unjustly detained. Yet human rights activists and journalists reporting on corruption and other abuses – people essential to a democratic society – are still being silenced. Since my release, I have been surveilled and threatened by government officials who still take offense to my vocal criticism of the government. Eight times my attempts to register a civil society organization have been rejected, without justification. 
The October 24 election, in which Mirziyoyev was reelected with 80.1 percent of the vote, is a perfect example of how far we still have to go to build a democratic state in Uzbekistan. Officials promised that the election would be honest and fair. Yet no genuine opposition parties were allowed to register or put forward a candidate, including the Erk Democratic Party that I have supported. International observers concluded that the election fell far short of international standards.
Meanwhile, the government boasts about a "New Uzbekistan" and improvements in World Bank rankings. Uzbek officials make frequent trips to Washington, D.C. and European capitals to highlight this supposed transformation, lavishing lobbyists, foreign businesses, and foreign officials with money, investment opportunities, and even melons, one of my country's delicacies. Yet regular people still cannot enjoy the benefits we were promised the "New Uzbekistan" would bring. Instead, corruption and poverty have deepened, the courts still have not become independent or just, and the police and prosecutors have remained enmeshed in corruption.
The crisis in Afghanistan has also been used to curry favor with, and extract concessions from, foreign officials eager to address the region's humanitarian and security challenges. Yet if the security threats are so great, why has the government locked up people like Kutbiddin Noraliev, a military aviator who studied in the U.S. for two years and was sentenced to 16 years on fabricated charges? While the government is courting foreign politicians and businesspeople, the real political and democratic opening we were promised is still just a dream. 
If the result of the presidential election was a forgone conclusion, the next five years are not. Supporters of reform inside and outside of the country must work to address abuses of the past and set Uzbekistan on the track toward real change. The people of Uzbekistan need to hear the U.S. and other governments openly acknowledge the incomplete transition and encourage Tashkent to make good on promises to put human interests first. The Uzbek government should start by freeing political prisoners, releasing the thousands of religious prisoners who did not receive fair trials, and rehabilitating all wrongly imprisoned persons. The government must also allow civil society to organize and operate freely so it can hold the government accountable for its promises.
Hopefully when we have our next presidential election in five years' time, rather than just saying it's a developing democracy, Uzbekistan will be acting like one.