Women and State-building in Afghanistan
While the world helps Afghanistan battle hunger and the collapse of its healthcare system, women's rights are at risk of being politically orphaned.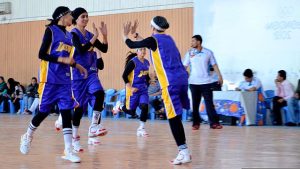 A few days ahead of the G-20 summit, United Nations Secretary-General Antonio Guterres called on the international community to help prevent the Afghan economy from collapsing.
Last year, Afghanistan's budget was $5.5 billion; nearly 80 percent of it was financed by the United States and other international donors. When the Taliban seized control of Afghanistan in August, that funding eroded, even as half the Afghan population remains reliant on aid. Households and firms are struggling to access bank deposits due to limits imposed by the central bank on the withdrawal of U.S. dollars and local currency.
It is evident that the Taliban leadership has inherited a different Afghanistan from the one it led before the 2001 U.S.-led invasion and so far, it has demonstrated neither financial competency nor policy design to sustain the economy.
With organizations such as the World Health Organization warning of the collapse of the health system, the perilous state of the Afghan economy has raised fresh concerns about a potential mass exodus of refugees into Pakistan and Iran, toward Turkey, and onward to Europe.
It is heartening in these circumstances that at the G-20 summit, the world's wealthiest economies stepped forward and resolved to channel aid through the U.N. to contain the humanitarian crisis in Afghanistan. Earlier, Ursula von der Leyen, president of the European Commission, announced an aid package to Afghanistan worth nearly $1.15 billion.
Broken Promises Lead to Broken Dreams
While donors have lent financial support to prevent immediate catastrophe, will international actors facilitate the revival of political and institutional processes that can establish the foundations of a resilient society?
Countries withdrawing from Afghanistan have displayed willingness to exert influence over the Taliban, based on the militant group's need for aid and desire for international legitimacy and recognition. But the key challenge here is the limits of political will, especially on women's rights. The political participation of women in state-building is an important lever of control which relates to aspects of fragility such as insecurity, poverty and corruption. De-linking gender from power relations can unintentionally retard improvements in women's rights and political participation.
Even during the two decades of international presence in Afghanistan, countries had engaged in rhetoric toward women's rights but rarely lent political capital. Despite the absence of nuanced political capital, the present generation of Afghan women and girls believed that the Taliban's dark shadow would remain trapped in their mothers' pasts. They now, unfortunately, face the frightful reality of being robbed of their future. The international community's commitment towards the rights of Afghan women is currently at high risk of failure. Today's response will shape the trajectory of gender dynamics in Afghanistan into the future.
The Cracks Run Deep
International donors of aid need to rethink how they address gender within the politics of state-building. When women have limited access to state institutions, their ability to transform power relations, political processes, and the relationship between state and citizens are also limited. Research shows that post-conflict scenarios present new opportunities for women to mobilize. But as Afghanistan remains in a state of conflict, women's ability to participate in state-building processes is limited by both structural barriers and by the Taliban's doctrine.
Under the Taliban regime in the 1990s, Afghan women and girls were barred from education, jobs, and public life. Following the Taliban's defeat in 2001, significant progress was made in Afghanistan to strengthen women's rights and political participation with the Constitution of 2004 guaranteeing women two seats for each province in the Lower House of Afghanistan's National Assembly. Consequently, 27 percent of the total seats were held by women. A decade later, Afghanistan adopted its first WPS National Action Plan which aimed at increasing women's meaningful participation in the decision-making and executive levels of the civil service, as well as in security, peace and reintegration, and strengthening women's active participation in elections. Most recently, during the 2020 intra-Afghan peace talks, the Afghanistan government's 21-member delegation included four women.
Following the Taliban's takeover of Kabul in August, the threat to women's rights is palpable despite the Taliban's promises that they will be respected per sharia law. Since regaining power, the Taliban has cited temporary security measures to ban women from working and delay their return to schools and public universities. Female employees of the Kabul city government have been told to stay home, except those whose positions cannot be filled by men. The Taliban's cabinet, announced last month, also does not include any women. Furthermore, the Taliban replaced Afghanistan's Ministry of Women's Affairs, established in 2001 to promote the rights of Afghan women, with the Ministry for the Propagation of Virtue and the Prevention of Vice, historically known for enforcing a harsh interpretation of sharia law. This disparity between the Taliban's rhetoric in press conferences and its internal decision-making on women compounds concerns that the group is tactically paying lip service to women's rights to court international legitimacy and recognition while circumventing these rights in practice.
Any expectations of the Taliban being a women-inclusive political force is wishful thinking. But understanding gender inequality as political and being conscious of the multiple barriers that exclude women from politics, especially in fragile states can help donors build nuanced support.
Personal is Political
When the relationship between the state and citizens is fragile, the consequence is profound on women. Not only do women experience conflict and violence different from men, the exclusion of women from state-building increases the chances of future conflict. Therefore, donor interventions need to account for the complex relationship between gender inequality and insecurity to be effective.
Addressing a U.N. High-Level Ministerial Meeting a month after Kabul's takeover, U.N. Women Deputy Executive Director Anita Bhatia brought attention to five key areas for action in Afghanistan. Among this was the need to "push as assertively as possible for the protection, reinstatement, and elevation of women leaders." The responsibility does not terminate with making space for women but also involves equipping them to act effectively once in office, supporting coalitions among women politicians, and linking women politicians with civil society movements.
Furthermore, facilitating the meaningful political participation of women requires going beyond merely balancing the number of men and women involved in institution building. If gender-balancing becomes an end by itself, rather than a step towards greater reform, women may get a seat at the table. However, their capacity to challenge or transform accepted practices will remain hamstrung if the nature of their inclusion remains peripheral and stereotypical. For instance, arguments to include women in peace building often conceptualize women as "natural peace builders."
Katrina Lee-Koo, associate professor of politics and international relations at Monash University, observes that such approaches rest women's claims to political power on pre-existing stereotypes rather than on a claim of rights. This, she finds, is problematic because when women fail to embody these constructs, they can be easily removed from the security discourse again. Additionally, when their inclusion is facilitated by such assumptions and stereotypes, women may capitulate to pre-existing structures rather than mainstreaming gender in the rebuilding of institutions.
Illustratively, a U.N. Department of Peace Keeping Operations (DPKO) document notes that the presence of female peacekeepers makes their male counterparts "more reflective and responsible." However, research indicates that female peacekeepers are often unwilling to report sexual abuse perpetrated by their male colleagues, succumbing to the pressure of fitting into an already male-dominated space.
Action plans developed through U.N. Security Council resolutions prioritize women's rights and gender equality in state-building work. Unfortunately, in many instances, these priorities are only weakly integrated into broader policy and most often are seen as stand-alone commitments. As a result, gender issues rarely make it on to the shortlist of strategic priorities.
Where they are addressed, it tends to be in the context of separate programs focusing on sexual violence or health issues rather than broader policy-related interventions. Donors' focus on issue-based assistance is important but the impact is limited if women cannot participate at the highest political level and shape policy agenda. While the world helps Afghanistan battle hunger and the collapse of its healthcare system, it is important to bear in mind that women's rights are at the risk of being politically orphaned.