When Will Australia Confront Corruption?
Canberra can do more to protect Australia's democracy and weed out corruption.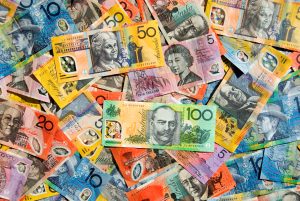 Corruption is an increasing threat to Australia, with the failure to establish a federal anti-corruption commission, regulate lobbying, overhaul lax financial regulations, and prevent major companies influencing policymakers seen as major obstacles. 
According to Transparency International's annual Corruption Perceptions Index (CPI), Australia recorded a score of 73, falling four points from its previous standing and 12 points since 2012. That's an even steeper decline than the United States under President Donald Trump, which saw a nine-point decline over the same period. Australia now ranks 18th, alongside Belgium and Japan. 
The corruption watchdog said Australia shows severe deficiencies when it comes to corruption in international real estate. Australia currently doesn't require individuals behind foreign companies to disclose their identity when purchasing real estate in the country. Australia has been called out for this before, following reports about Chinese police chief Wang Jun Ren embezzling money to buy Australian real estate and South Sudanese General James Hoth Mai Nguoth buying into Australia's high-end real estate while his country was engulfed by war. 
The thousands of financial documents leaked in 2020, known as the FinCEN Files, exposed a paper trail of money laundering worth more than $150 million back to Australia.
Australia's Human Rights Law Centre has also called on the government to do more to protect Australia's democracy and weed out corruption, saying sweeping reforms of campaign finance and lobbying laws are necessary to end corporate influence. 
In a report titled "Selling Out," the Human Rights Law Centre claims that the fossil fuels, gambling, and tobacco industries are corrupting Australian democracy by taking advantage of weak integrity laws and distorting the democratic process to put profits ahead of wellbeing. The report accuses such industries of achieving this through political donations, lobbying, and public attacks.
"In Australia, corporate influence over our politicians is threatening our democracy. What is considered illegal and corrupt influence overseas is business as usual in Canberra," the report states. 
Australian laws permit big industry to contribute millions to the major political parties' election campaigns. The Human Rights Law Centre said these donations act as an insurance policy against strong regulation.
"As well as favourable treatment, corporate donations buy access to politicians that ordinary people would never get. To increase their access to power, corporations hire ex-politicians and advisors. When these methods fail to secure the desired outcome, these industries use their vast wealth to fund punishing multi-million-dollar attack campaigns."
Australian Prime Minister Scott Morrison has dragged his feet on introducing a federal anti-corruption commission, which he pledged to do in 2019. Morrison has blamed the opposition, saying it's been delayed because they won't support the government's bill. 
"Those opposite do not support our laws to introduce a commonwealth integrity commission. Instead, those opposite want to support the sort of show in New South Wales, which has seen the most shameful, the most shameful attacks on the former premier," Morrison said. 
Morrison has been critical of the New South Wales state equivalent of the anti-corruption commission, calling it a "kangaroo court" after it announced that it was investigating whether the state premier, and an ally of Morrison, Gladys Berejiklian, breached public trust when she failed to declare a conflict of interest due to her relationship with an elected member of parliament from a seat that Berjiklian had awarded multiple grants to. Berejiklian resigned shortly after the investigation was announced.
Despite Morrison blaming the opposition and targeting the New South Wales commission, critics have said Morrison's proposed bill lacks teeth. 
There's even been revolt within Morrison's own party. One government backbencher recently took the rare step of crossing the floor and joining the opposition in urging for a stronger proposal.