Thai Government Releases Exiled Lao Democracy Activist on Bail
But Khoukham Keomanivong's arrest on the weekend was a sign of increasing risks facing foreign dissidents in Thailand.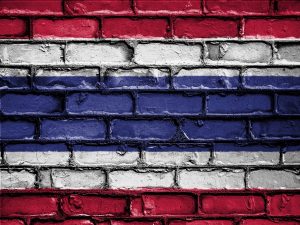 Thai authorities yesterday released on bail an exiled Lao political activist and asylum seeker who was arrested over the weekend for overstaying his visa. Khoukham Keomanivong, a member of the pro-democracy Free Lao group, was arrested on Saturday and threatened with deportation to Laos, from which he fled in 2019.
According to media reports, Khoukham was apprehended despite holding a card from the UNHCR, the United Nations refugee agency, prompting concerns from rights activists about his safety were he to be forcibly repatriated to the one-party communist state.
"This person is clearly a recognized refugee. Being sent back to Laos would be a violation to human rights in the most severe kind," Phil Robertson, the deputy Asia director for the rights group Human Rights Watch, told Reuters.
Following his release on bail, Khoukham told Radio Free Asia that he had ended his political activities two years ago, when he received his UNCHR card. "The U.N. has been coordinating with me and the authorities ever since I was held in the immigration detention center," he said.
Prior to Khoukham's release, Andrea Giorgetta, regional director of the France-based International Federation for Human Rights, told Khaosod English that the arrest called to mind the case of Od Sayavong, a prominent pro-democracy activist and friend of Khoukham who disappeared in August 2019, after posting online a video clip criticizing the government.
While Khoukham's release is clearly good news (though the Thai authorities have imposed tight travel restrictions as a condition of his bail), his arrest highlights the increasing risks run by Southeast Asian dissidents, who have long used Thailand as a relative sanctuary.
For decades, the Thai government has turned a blind eye to the activities of exiled and undocumented dissidents and activists operating from its territory, but these residents have enjoyed few ironclad legal protections. Since Thailand is not a party to the 1951 Refugee Convention, asylum seekers are viewed as illegal immigrants and are liable to deportation to their countries of origin at any time.
The situation has worsened under the government of Prime Minister Prayut Chan-o-cha, who seized power in a coup in 2014, and has used immigration violations as the pretext for a more concerted crackdown on individuals wanted by the governments of neighboring states.
As our columnist David Hutt wrote in these pages in 2020, the nations of mainland Southeast Asia have recently begun to engage in a "reciprocity of repression, tracking down the dissidents of other regimes that have fled and, some claim, turning a blind eye as agents of other states enter their country to hunt down exiled activists."
By one count, more than 20 Lao citizens have been assassinated in Thailand in recent years, seemingly for political reasons, including a Buddhist monk and a member of the former Lao royal family. The same is true of dissidents from neighboring Cambodia, whose numbers in Thailand swelled after the banning of the popular Cambodia National Rescue Party (CNRP) in late 2017. Late last year, Thai authorities arrested and deported to Cambodia three former CNRP activists, one of whom Cambodian Prime Minister Hun Sen publicly ordered arrested over a poem referring to him as a "traitor," who were promptly arrested on their return.
Conversely, a number of exiled Thai dissidents have also disappeared in mysterious circumstances in Laos and Thailand. According to Human Rights Watch, at least eight exiled Thai dissidents "have become victims of enforced disappearance" since the 2014 coup. The most prominent recent case was that of the Thai dissident Wanchalearm Satsaksit, who was abducted in broad daylight in June 2020 from in front of his apartment complex in the Cambodian capital Phnom Penh. He has not been seen since.