3 Killed in Philippine Army Attack on Militant Camp in Mindanao
The attack was intended to root out 50 fighters belonging to the Dawlah Islamiya group, which was responsible for the 2017 siege of Marawi city.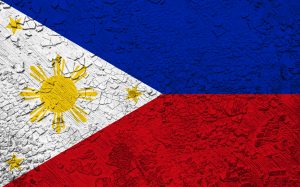 On Tuesday morning, Philippine government troops launched an air strike and ground offensive against alleged IS-aligned Islamist fighters on the southern island of Mindanao, the army announced.
Col. Ramon Zagala, a spokesperson for the Armed Forces of the Philippines (AFP), was quoted by GMA news as saying that soldiers backed by police led an attack on a camp of about 50 fighters belonging to the Dawlah Islamiya group in the area outside the town Maguing in Lanao del Sur province yesterday at dawn. Fighter jets dropped a dozen bombs ahead of the attack.
"Upon reaching near the target, close air support was given to protect troops from enemy anti-personnel mines," Zagala said in a statement.
According to the Associated Press, the assault left two insurgents and one soldier dead, while an additional two soldiers were wounded. The AP also quoted the AFP's regional military commander Lt. Gen. Alfredo Rosario Jr. to the effect that gunmen fled after the airstrikes and were being pursued.
Dawlah Islamiya, also known as the Maute-ISIS group, was founded in 2012 and in the years following engaged in increasing clashes with the Philippine military. This culminated in the 2017 siege of Marawi, the capital of Lanao del Sur, around 40 kilometers from Maguing. There, hundreds of militants pledging allegiance to IS and rallying beneath its black flags occupied parts of the city and took many of its residents as hostages.
Filipino troops eventually ended the five-month siege at great cost, leaving about 1,200 people dead, including almost 1,000 Islamist militants, and displacing some 300,000 people. Five years on from the siege, many continue to live in camps for the internally displaced almost.
But this week's AFP offensives suggest that Dawlah Islamiya continues to pose a security threat in Lanao del Sur. After the Marawi siege, surviving militants retreated into the jungles, where they continue to wage a guerrilla war against the central state. According to a recent analysis by the United States Institute for Peace (USIP), despite the defeat of the Marawi siege, many of the social conditions and local grievances that have led to the emergence of Dawlah Islamiya remain.
Lanao del Sur "is the poorest province in the Philippines," it notes. "Opportunities for advancement are scarce. Many residents share a sense of hopelessness. So, when someone comes along offering money, an opportunity for a better future and a chance to make a difference, it is very tempting for potential recruits." It adds that as long as this region of Mindanao remains plagued by "endemic poverty, failed governance, and a lack of educational and work opportunities," the militant clarion will continue to reach receptive ears.