Ukraine Crisis and Food Security in South Asia
Coming at a time when global food supply chains are already choked due to the pandemic, the Russian invasion of Ukraine will worsen an already dire food security situation.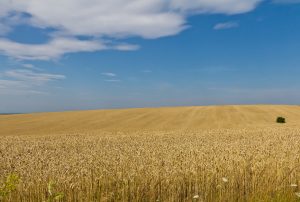 Our world is a complex system where the introduction of a single new variable can lead to consequences, the breadth of which cannot be predicted by any person or algorithm. The ongoing pandemic serves as a very recent and highly apt example of this phenomenon. Concerning levels of inflation on a global scale, socio-political unrest, supply chain disruptions unnerving governments and their budgets, work from home routine and much more – all of these problems will continue to affect the world for years to come.
Likewise, Russia's invasion of Ukraine has jolted global commodity and equity markets. In addition to oil prices approaching their highest levels since 2008, with Brent touching $139 at one point, global food prices have risen to alarming levels. This needs foremost attention from policymakers as it can wreak havoc for ordinary people across the world, including (and especially) in South Asia.
According to a recent OECD report, Asia is already one of the most vulnerable regions where climate change will have highly adverse effects on food security. It is important to note here that of 67 percent of the world's hungry people live in Asia. The International Food Policy Research Institute's Global Food Policy Report 2021's projections for post-pandemic South Asia were already alarming, with unemployment expected to reach 28 percent and GDP growth forecast revised down by 14 percent.
The Russian invasion of Ukraine has come at a time when food supply chains and inventories have already been choked and exhausted by the pandemic. The invasion's impact will worsen an already dire food security situation.
Shipments are already being delayed as fighting continues around the Black Sea. In the first week of March, eight shipments of corn couldn't make it for their delivery to Asia. Prices touched their highest level since 2016, with corn prices rising by 17 percent since the war broke out.
Ukraine and Russia together account for a quarter of the global grain trade and constitute a third of global wheat and barley exports. Ukraine is the fifth largest exporter of wheat in the world. Low and middle income countries are important beneficiaries of Ukraine's wheat, with 55 percent of its wheat heading to Asia and 40 percent to Africa. Indonesia, Bangladesh, and Egypt are among the largest consumers of Ukrainian wheat. Russia and Ukraine account for half of Bangladesh's wheat imports, while 39 percent of Pakistan's wheat comes from Ukraine.
Ukraine is also the largest exporter of sunflower oil, potash, and sulfur along with oats and some other cereals, which are shipped through the Black Sea. Many Southeast Asian countries depend on these imports.
Wheat futures have risen more than 50 percent since the start of the invasion (highest in 14 years), while global grain reserves continue to fall — marking the fifth consecutive time reserves have fallen on a yearly basis. On the other hand, global food prices are soaring, with the U.N.'s food index 40 percent higher as compared to the last two years. Other events such as global supply chain disruptions, bad weather, falling yields, and rising oil prices have also played a role.
Since wheat, corn, and rice account for 40 percent of calories consumed globally, further escalation can cause not only economic damage but also impact nutrition and trigger a serious humanitarian crisis. It is already spring, which is the sowing season in Ukraine and with the country under aerial and ground attacks it will not be possible for farmers to sow seeds. According to the economic adviser to the President of Ukraine, an exacerbating war will cause a 10-50 percent drop in mainstream agrarian products such as rapeseed, corn, and wheat.
In a world where an estimated 45 million people are already vulnerable to a famine, the Ukrainian crisis' impact could be catastrophic.
The link between rising food prices and social unrest is well established. In 1977, the Egyptian government cut subsidies on wheat, oil, and other daily household items, resulting in bread riots. An increase in food prices played an important role in the Arab Spring too.
Globally, inflation shows no sign of abating and oil prices are being driven by extremely bullish sentiment. This will cause, inter alia, increase in shipping rates which will further result in price hikes for all items including food. Emerging Markets and Developing Economies of South Asia and Asia who get their main imports via the Black Sea are more vulnerable to this impending crisis.