Mixed Fortunes for Kazakh Grain?
While Kazakhstan has the potential to be an influential player in the global grain economy, it needs to first overcome domestic and logistic challenges.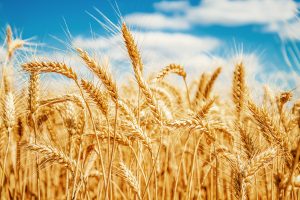 The Kazakh government has imposed temporary limits on its grain and flour exports to stabilize domestic grain prices in response to Russia's ban on its own grain exports. Despite the tightening regulations, it is an opportunity for Kazakhstan to become a major grain exporter. 
On April 16, the Kazakh Ministry of Agriculture passed a decree announcing that it will limit grain and flour exports to 1 million tonnes and 300,000 million tonnes per month, respectively, for three months starting on April 16 and ending on June 15. In particular, the agricultural minister, Yerbol Karashukev specified that during this period, local grain exporters will be able to export 1 million tonnes of grain from Kazakhstan, but will have to supply 10 percent of this volume to the Kazakh state-owned grain regulator AO Food Contract Corporation (FCC). It's not clear if the restrictions will be extended beyond that date.
Only days before the announcement, the Kazakh national railway company announced that the transportation of grain exports to China and Turkey had doubled in the recent months compared to last year. Apk-inform.com noted that grain exports from Kazakhstan had accelerated and in March 2022 stood at 3 million tonnes. According to the new restrictions, export will now stand at 1 million tonnes, which means 2 million tonnes of grain will be carried over, the highest amount Kazakhstan has not exported out. 
Kazakhstan's quota on grain follows from Moscow's decision on March 10 to suspend grain exports to members of the Eurasian Economic Union (EAEU), which include Kazakhstan, until August 31. The ban had an immediate impact on the Kazakh grain market: domestic wheat prices rose from 117,000 tenge to 150,000 tenge per tonne. This deprived Kazakh flour millers of access to cheap grain and has already led to the shutdown of a number of mill complexes, as reported on ElDala.Kz. 
However on March 31, the Russian government lifted the ban on grain exports to the members of the EAEU. A Russian government press release reported that the members of the EAEU will be able to import grain from Russia, but only after receiving authorization from the Russian Agriculture Ministry. During the Asia Grain & Oil 2022 conference, Yevgeny Karabanov, an official representative of the Grain Union of Kazakhstan, stated that Russia also put forward a requirement that the EAEU countries introduce their own restrictions on grain supplies to non-CIS countries. 
The Kazakh grain economy has been dependent on Russia for two reasons. First, cheap Russian grain imports, due to membership with the EAEU and the short distance of travel, act as a stabilizer for domestic grain prices in Kazakhstan. Second, the main route for Kazakh grain to be exported out is through existing railway lines via Russian territory that link Kazakhstan with Ukraine, Belarus, and the European Union. 
These railway connections are a Soviet legacy. The Soviet transportation network was concentrated on Russia and other Soviet republics, while connections with the outside world were almost non-existent. Kazakhstan's steppe terrain and the transport infrastructure that was built around it explains, in large part, the pattern of its grain trade. At present, Kazakh grain is exported to Iran and the South Caucasus through the Caspian Sea, to the Middle East via Russia and the Black Sea, and to Eastern Europe via Russia.
But the most significant markets remain southward in the food-deficit countries of Central Asia. The Soviet-era fixed railway network linking Kazakhstan to Russia and the other Central Asian countries is a critical piece of infrastructure supporting the regional wheat trade. The largest importing countries of Kazakh grain are Tajikistan, Uzbekistan, Kyrgyzstan, and Russia. Outside these areas, Afghanistan is a major destination for Kazakh grain as it exports grain via Uzbekistan on the railway line from Termez, across the border to Hairatan in Afghanistan. 
A starting point for Kazakhstan's ambitions to become a major grain producer is to first change the way grain is traded by looking for new export routes, ensuring that its growing population has enough grain to meet its own needs, and offering local farmers competitive market prices for their grain. Located at the far eastern reach of the Eurasian wheat belt, globally Kazakhstan is ranked 12th in wheat production and sixth for wheat exports. Grain has historically been an important export crop for Kazakhstan, which is produced in the northern regions, where there is vast arable land for large-scale grain cultivation. Other regions of Kazakhstan also produce grain, but in significantly smaller quantities. 
Although the Kazakh grain sector has a diversified array of export markets regionally, they have never come close to fulfilling its potential and never quite managed to match the volume or cost of grain exports that are being sent via Russia. Despite some infrastructure investment in the last two decades, with the Trans-Caspian International Transport Route (also known as the Middle Corridor) in 2017, a multimodal route connecting the Caspian (Aktau and Quryq seaport) and Black Sea ferry terminals with rail systems in China, Kazakhstan, Azerbaijan, Georgia, Turkey, Ukraine, and Poland and the railway line crossing Dostyk in Kazakhstan and into the border city of Alashankou in China, the lack of connectivity between Kazakhstan and the outside world remains a major obstacle to its grain trade and economic development.
Despite this, Kazakhstan remains interested in diversifying its transport routes. To illustrate, the country's aspirations to become a major player in the global economy was highlighted back in 1997 with the "Kazakhstan-2030" strategy and then in 2012 its successor "Kazakhstan-2050" was announced. These were a set of long term economic, political and social goals for Kazakhstan. According to kazakh-zerno.net, in line with the strategy, the FCC was developing new markets for Kazakh grain, which include China, Southeast Asia and the Persian Gulf. 
For landlocked Kazakhstan, problems of distance are substantially compounded by the need to cross international borders and by the inability to regulate the transport process. As a result, the delivered costs of imports are higher, exports less competitive, and attraction for foreign direct investment reduced. Consequently, this has given Kazakhstan's competitors in the Black Sea region, Russia and Ukraine, an advantage. While Kazakhstan seeks to diversify its trade partners and find new alternative transport routes, at the same time, it must address the current logistical problems it faces. These include ensuring extra rail wagons are available for transport and working with port authorities to give equal priority to Kazakh grain exports. 
As a result of the conflict in Ukraine, the movement of goods in and out of the Black Sea region has become both more logistically challenging and significantly more expensive. The transit of rail freight between Kazakhstan and Europe is expected to be disrupted in the longer term both by economic sanctions and by private sector boycotts, likely prompting a shift to other modalities such as shipping. Kazakhstan's government has reportedly noted that there were difficulties in transporting Kazakh cargo from the Russian ports of St. Petersburg, Novorossiysk, Ust-Luga, and Taman due to the refusal of the transshipment ports of Antwerp, Hamburg, Piraeus, Rotterdam, and Mugga to accept Kazakh cargo. Additionally, Russia's temporary suspension of grain has coincided with a poor harvest in Kazakhstan as 2021 saw a prolonged and intense drought. The amount of grain gathered, 17 million tonnes, was 18 percent less than 2020 and represented the lowest yield Kazakhstan has seen in a decade, the agricultural sector monitoring agency APK-Inform has noted.
Grain also plays a key role in local, regional and international food security. The link between rising food prices and social unrest is well established in Central Asia, with protests occasionally taking place over rising food prices and shortages of basic goods. Kazakhstan is surrounded by poor, weak, unstable, and now increasingly hungry neighbors, in a region where trouble has always traveled fast. The pandemic and the recent Kazakh protests in January 2022 served as a reminder that domestic stability is currently very fragile and grievances from these events remain fresh. Discontent in the face of rising living standards and food prices spotlight the far-reaching impact that grain has on national security. 
For Kazakhstan, the strong export demand could incentivize it to strengthen its position in the world grain market and promote grain production. But despite growing global demand for wheat, the temporary grain quota suggests that Kazakh wheat producers are still confronted with a number of logistical difficulties and are challenged to achieve and maintain high output levels. As a first step toward establishing itself in the world grain supply chain, Kazakhstan needs to resolve its logistical constraints. In the current scenario, a historic window of opportunity has opened up for Kazakhstan. While Kazakhstan has the potential to be an influential player in the global grain economy, it needs to first overcome the challenges in order to achieve that status.