Mongolia Highlights 'New Recovery Policy' at Economic Forum
One of the major takeaways was the partial privatization of some state-owned enterprises in a bid to attract foreign investment.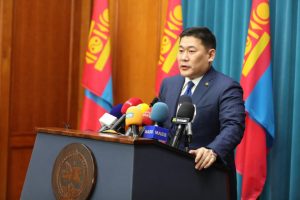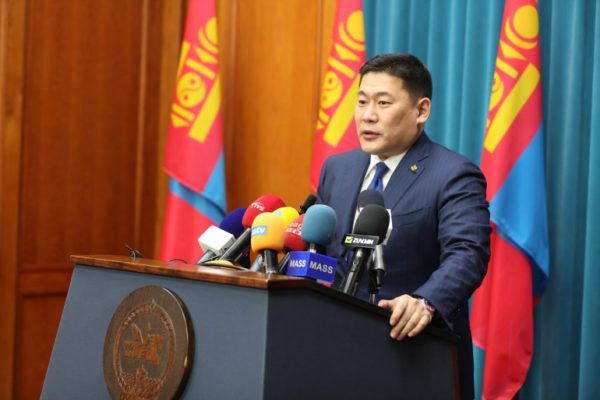 On April 7 and 8, Mongolia held its Economic Forum, which has been canceled for the past two years due to COVID-19. One key takeaway from the forum is the partial privatization of some state-owned enterprises to attract foreign direct investment in various sectors.
The 2022 Mongolian Economic Forum highlighted the current administration's New Recovery Policy following the country's long-term development plan, Vision 2050. The recovery policy is a roadmap to ramp up Mongolia's industrialization, decreasing the country's landlocked vulnerabilities while aiming to increase the GDP and livelihood of its citizens.
The forum was attended by 1,200 entities, including government agencies, foreign embassy representatives, the private and public sector, and the media. Prime Minister Oyun-Erdene Luvsannamsrai, Marcello Estevão of the World Bank, and Michael McAdoo of Boston Consulting Group opened the two-day event.
The Mongolian Economic Forum is an opportunity for the government to reveal investment opportunities to significant stakeholders and interested parties, both domestic and foreign. This is especially important for Mongolia's infrastructure sector as the country aims to become a more export-oriented nation.
In December 2021, Oyun-Erdene's cabinet proposed the New Recovery Policy to the Mongolian parliament, and it was approved in March. Critics of the current administration highlighted the increasing government expenditure and social programs reflected in the policy. Since the outbreak of COVID-19, government spending on social programs has reached 10 trillion Mongolian tugrik ($3.3 billion), including government support for 64,400 businesses. Mongolia's government says the support has saved some 360,000 jobs.
Mongolia's New Recovery Policy aims to solve six key economic constraints: trade ports, energy, industrialization, urban and rural development, green development, and efficient governance. One of the key features of the recovery plan emphasized the partial privatization of the state-owned enterprises to attract both domestic and foreign investment.
During his speech at the forum, Oyun-Erdene stated, "We invite local businesses, foreign partners, and international organizations to cooperate on a 150 trillion MNT investment goal that aims to double GDP by clearing hurdles in six priority areas: energy, border ports, industrialization, urban and rural recovery, green development, and public sector efficiency."
The two-day Economic Forum also touched on the current state of international relations and the impact of the Russia-Ukraine war on the global food security, as well as continuing economic downturns as countries have only begun to rebuild from pandemic-induced damages. Mongolia is equally being affected.
On the second day of the Economic Forum, panelists discussed emerging issues such as climate change, Mongolia's environmental issues, and digital governance.
In October 2021, during the Glasglow Climate Change Summit, Mongolian President Khurelsukh Ukhnaa discussed Mongolia's approach to tackling environmental issues such as deforestation and desertification by planting one billion trees, a nationwide campaign that has already begun.
Discussions at the Economic Forum addressed immediate economic concerns, including an increase in inflation, the surging price of petroleum, and shortages of sugar and other goods that Mongolia has imported from Russia for decades. To tackle these abrupt challenges, the government revealed its plan to implement a price-capping mechanism to stabilize the prices of basic supplies, such as meat, flour, and petroleum.
Mongolia had long planned to meet domestic needs while increasing exports to neighbors and beyond. To achieve this goal, Mongolia intends to undergo a transformation from a supplier of raw materials into an industrialized state. This will require significant infrastructure connectivity. To that end, the New Economic Recovery Policy is pushing the establishment of free economic zones and strategic connectivity of province-to-province business development.
In addition to its long-term objectives, Mongolia is struggling with short-term barriers to trade stemming from the pandemic. For example, China-Mongolia border trade ports are still closed due to COVID-19. During the Economic Forum, Mongolian Foreign Minister Battsetseg Batmunkh spoke with Chinese Foreign Minister Wang Yi, and the two sides emphasized the importance of joint efforts to open borders and accelerate trade.
In an interview given to S&P Global, the vice minister at Mongolia's Mining and Heavy Industry Ministry, Batnairamdal Otgonshar, stated, "Mongolia is ramping up its efforts to supply raw material such as coking coal and copper to China in 2022 after a lackluster trade in 2021, as it expands its mining sector and boosts its transport network." In 2021, the Ministry of Mining and Heavy Industry reported, Mongolia exported 15.9 million tons of coal in 2021, down 44.3 percent from the previous year.
Mongolia's vast natural resources are the country's gateway to economic prosperity. However, for these raw materials and commodities to fully accelerate Mongolia's development, Mongolia will need other countries to actually buy its coal and copper – and Mongolia is pinning its hopes on China, assuming that planned railway projects to increase cross-border trade can be completed.
While it is vital for Mongolia to maintain good economic relations with its neighbors, given the current economic instability, Mongolia is ready to embrace third neighbors for business and deepening trade partnerships. To attract foreign investment and lower barriers to doing business in Mongolia, particularly in the mining industry, government agencies have moved to digitalized services to process and issue licenses.
In his closing remarks for the Mongolian Economic Forum, Oyun-Erdene highlighted the forum's dual role as a place for consultation with the industry and also as a platform to generate growth that should be accessible and shared by every Mongolian. He also extended appreciation to the Mongolian youth for their activism, a nod to the recent protests by young Mongolians who feel their country has left them behind.