Another Sorry Week for Press Freedoms in Myanmar
Since the coup of February 2021, the country has become a worse jailer of journalists than China.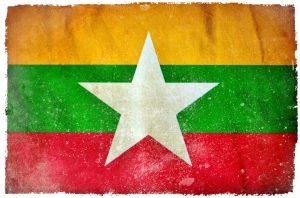 Even in the current bad times, the past week has been an especially bad one for what remains of press freedom in Myanmar. To start with, yesterday brought the news that a Myanmar court had sentenced Japanese documentary filmmaker Kubota Toru to an additional three years in prison for violating Myanmar's opaque and selectively enforced immigration law.
Kubota, 26, was arrested on July 30 in Yangon, after taking photos and videos of a small flash protest against the military coup of February 2021. Last week, he was sentenced to three years in prison for sedition and seven years for violating a law on telecommunications. Given that the first two terms will be served concurrently, his total sentence now sits at 10 years.
While there is a decent chance that Kubota could be released and deported, as has been the case for a number of other foreign journalists arrested since the coup, the same is not true of Myanmar's local reporters.
Among these is Sithu Aung Myint, a prominent reporter and commentator for both local and international media outlets, who was sentenced on October 7 to three years in prison in Myanmar for allegedly violating Section 505(a) of the penal code, which criminalizes the dissemination of "false news."
A columnist for Frontier Myanmar and the U.S.-funded Voice of America, Sithu Aung Myint was arrested in August 2021 and has spent the past 14 months in pretrial detention.
With him, at the time of his arrest was Htet Htet Khine, a journalist who had hosted a Burmese-language program funded by BBC Media Action, the British broadcaster's international development wing. Last month, one of the junta's kangaroo courts sentenced Htet Htet Khine to three years in prison with hard labor under Section 505(a), and in a separate hearing, added a further three years for breaching the Unlawful Associations Act.
All of these acts are reminders of just how hard it has become to report inside Myanmar. Since the military seized power, it has moved decisively to destroy the lively media ecosystem that evolved during the country's phased period of political and economic opening in the 2010s, and to prevent international journalists from reporting on the situation in the country.
Among their main tools against local media reporters is Section 505(a), a bespoke and elastic provision that was created after the coup that criminalizes any comments or communication that "cause fear" or spread "false news."
Since the coup, military authorities have arrested about 142 journalists and media workers, an estimated 57 of whom are still in prison in Myanmar, six more than are believed to be imprisoned in China. The junta has forced at least 12 media outlets to shut down, pushing hundreds of media workers to flee the country and revive the exile media outlets that reported on the country under the last military junta prior to 2011.
As Sui-Lee Wee of the New York Times reported this week, the task of reporting the news inside military-ruled Myanmar has now fallen to a shrinking pool of reporters, many of them in their 20s and 30s, who are forced to engage a full arsenal of secrecy and subterfuge to accomplish what in pre-coup times was relatively straightforward reporting. In doing so, they run considerable risks, given recent reports of torture and sexual abuse of reporters in the military junta's custody.
She quoted Shawn Crispin, a Southeast Asia representative for the Committee to Protect Journalists as saying that the Myanmar military had "effectively outlawed independent journalism," dragging it back to the shadows of the pre-2011 era. "It's just been devastating, considering the extraordinary progress that you had seen in the media landscape since the 2012 opening," he added. "All of that has been erased."